Making Your Seductions EFFICIENT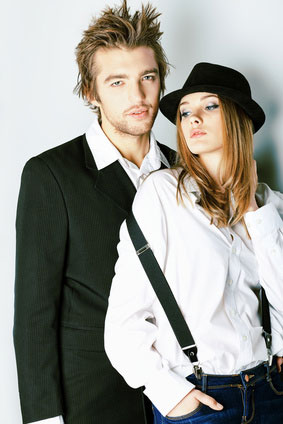 Note from Chase: Eric is one of the members of the new Girls Chase forum who showed up on the scene with a bang. Offering sage advice to many of the beginner and intermediate-level members, he's quickly demonstrated both an intuitive grasp of a lot of the more advanced concepts in seduction, and a solid and developing ability to break down those concepts into understandable chunks. He asked me if I might be interested in letting him write a few things for the site - I told him I'd be honored. Here's Eric, with his debut article.
---
In case you aren't quite acquainted with me, I'm a frequent member of the site as well as on the new forum (which is doing quite well - we have a great community thus far). You've probably seen me replying to posts on the blog here in the comments section as "Anon."
Earlier this week I went through a few questions on our forums, and I stumbled across one in particular from a student of the game. I was about to go more in-depth, but I realized to properly explain it, it was going to take a proper write-up, and I thought the answer I had to give would benefit a lot more guys than just whoever reads that forum post.
I wanted to put it on the blog.
I briefly explained the concept a little on the forums, in a response that focused on getting your conversation into "automatic," and the reception was, essentially, this:
"

Wow, the insights here are incredible. All the things you said, just these behavioral changes seem so simple, but I can see it working. Is there a certain guide to doing just that? How to make normal conversation or "autopilot" conversation be able to turn on a girl?

"
I sent a message to Chase wondering if I should write some stuff up, if that'd be something he'd be open to and something he'd have, and he gave me the go ahead.
Thus, this post - on the other side of effort: efficiency in seduction.

Originally when I set to write on this topic I meant to write just a bit on training your state and vibe, but it came out as something else altogether. Today I'm going to add to and update the views you're already familiar with on sprezzatura.
If you've been reading this site for some time, you're very familiar by now with the emphasis here on effort - namely, the Law of Least Effort. Taking the path of least effort or resistance is a universal underpinning all natural systems, as evidenced in well-established scientific theories like the Principle of Least Effort and the Principle of Least Action.

The exciting thing is about effort and seduction is, there's another side to this that's been under-discussed on this site. What I want to talk to you about today is the "other half" of the Law of Least Effort - call it the "yang" to LLE's "yin" - the half that, if I might be so bold as to suggest a revision, could be considered to join together with effort to create a fully complete view of what sprezzatura really is.

How do you update or revise sprezzatura? What's missing? It seems abundantly simple.. the Law of Least Effort states that those who put in little visible effort and gain large visible returns are the Kings; meanwhile, those who put in much but are rewarded little are Jesters (see the graph in the post linked to above on sprezzatura if I'm talking Greek to you).
This is exactly true, and is the foundation for all social interactions.
However, there is a sister function to all of this, and if you've only been thinking about effort and ignoring this other side of things, the knowledge of it is going to rock your way of thinking about pickup. This sister function essentially makes the Law of Least Effort focused on reducing the "Yin" of seduction, and to see what I mean let's look at some traits associated with the Yin Yang model (from Wikipedia):
Yin is characterized as:
slow
soft
yielding
diffuse
cold
wet
passive
... and is associated with:
water
earth
the moon
femininity
nighttime
Yang, by contrast, is:
fast
hard
solid
focused
hot
dry
aggressive
... and is associated with:
fire
sky
the sun
masculinity
daytime
So here we have Yin, which contains more feminine traits and Yang having masculine. It's clear which is more helpful to us for seduction, and therefore we should limit Yin (moving women slowly, submissive, effort) while maximizing Yang (moving fast, dominance, energy).
What we now have is a new model for sprezzatura: as efficiency goes up, effort goes down. The Law of Least Effort, then, is about reducing effort (and minimizing Yin), while the other side - this focus on efficiency I'm going to discuss with you today - is all about increasing efficiency and thus maximizing the Yang.

So Where Does Efficiency Come Into Play?

Have I lost you on all this abstract talk of effort and efficiency, Yin and Yang?

Let's take a look at martial arts, a prime example of the interplay between effort and efficiency.
I studied for a short bit of time under a direct disciple of the founder of the Japanese art called Aikido, and this model of increasing efficiency and decreasing effort is the entire foundational basis of it. Its effect is incredible; unlike most martial arts, Aikido is primarily efficiency based. The main concept that you need to learn is Aiki, also known as blending. Tapping Wikipedia again for our definition of Aiki, here's what it has to say:
"

Aiki is a Japanese martial arts principle or tactic in which the defender blends (without clashing) with the attacker, then goes on to dominate the assailant through the strength of their application of internal dynamics or Ki energy to effect techniques. Blending with an attacker's movements allows the Aiki practitioner to control the actions of the attacker with minimal effort.

"
In most arts, one grows stronger, more skilled, and more adept by applying more effort as well as by becoming more efficient (learning and using better technique). In Aikido you don't need to create extra force, that requires too much effort. Instead, you take the current applied force already existing (that of the opponent, or of your partner in sparring practice) and use it against them simply through timing movements and being as economically efficient as possible.
This is incredible because it allows even female practitioners of Aikido to toss men twice their size with no apparent effort. The grounding reality of course is that the amount of effort and training required to obtain that level of proficiency takes much longer than mastering other arts, and has even been deemed impractical by some.
One huge takeaway from examining Aiki and Aikido is it's only a small modification to our existing understanding of sprezzatura, but makes a gigantic difference in how you go about learning and applying.
This is important, because we now know that to reduce the level of effort we visibly expend to gain returns we have to become more efficient. If we don't have this concept of balance and exchange, it's much more difficult to learn. It's analogous to trying to learn how to shoot a bell with a gun, but in a dark room. We'll get a glimpse of where to aim only after we've shot, and the best we can do is hope to remember where it is after the muzzle flash goes off (or get lucky and hear the bell after hitting it). On top of that, even if you were to learn how to consistently hit the bell, outside it would merely be an imitation of a good sharpshooter who is accustomed to all types of environments and scenarios.
Chase had a conversation with a forum member where the member raised the issue of how it was difficult learning new things while also trying to appear effortless. Chase's response was don't worry about being effortless as much when you're learning, because becoming better at something in and of itself makes you more effortless by default. Only seek to actively be effortless when your objective is results over learning.

What he's talking about here is focusing on efficiency FIRST, and effort only as a secondary characteristic.

By focusing on the Law of Least Effort exclusively and not raising your efficiency you fail to become the hot fiery Yang. You become cold and unapproachable. To receive rewards, both functions that make up sprezzatura need to be in balance.
Have a look at the model of sprezzatura again, slightly modified: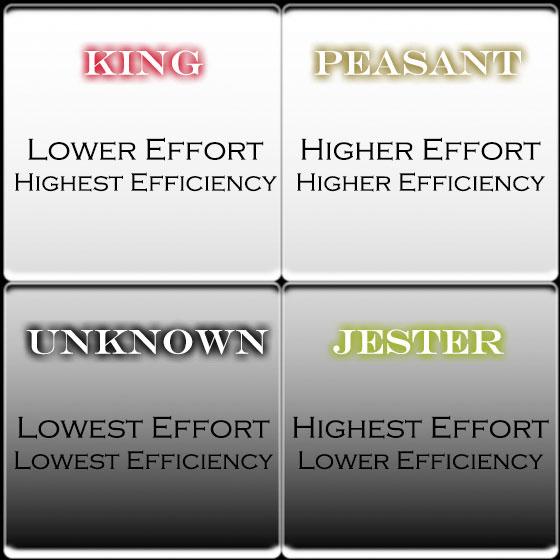 Examples?

Having very little effort (like having women approach you) while not using your energy to move them along fast will cause resentment and auto-rejection - you are the Unknown from that quadrant of sprezzatura (reduced effort, reduced efficiency).

Having too much Yin as well as too much Yang (increased effort, increased efficiency) will make it seem like you're grinding at the millstone all day just to get results - you're a hard-working Peasant.

Having too much Yin and too little Yang (increased effort, reduced efficiency) is trying way too hard and putting up a facade - you're a Jester.

The perfect balance of little Yin and maximized Yang (reduced effort, increased efficiency) turns you into a King - someone able to get much more, with much less.

You begin to see how it ties in. In the original model, Chase used the term "Returns," but the original model doesn't define how you get those returns. You get them through efficiency.
Efficiency is all about effort in, results out. Think of efficiency like a simple machine that you throw effort into out come results. The best machine is one that you throw little effort into and get a mess of returns out of (the King).
Suddenly, the model makes perfect sense. Now we understand why you must go from Unknown to Jester, and not Unknown to King - you must go through the process of expending more effort FIRST, to learn HOW to increase efficiency, before you can return to expending lower levels of effort again but receiving the highest returns.

Thus, the man who's accustomed to sitting by and ignoring women cannot simply start getting results with women and slip right into being a king - he needs to start playing the game first, and go through the fire of putting much work in (approaching, opening, getting to know girls, moving them, going for phone numbers, setting up dates, inviting them home), and failing a lot (high effort, low efficiency - the Jester), before moving onto being able to exert a bit less effort while getting greater returns (high effort, high efficiency) before he ultimately masters seduction and becomes the effortless, result-getting King.

So what does it mean to be more energy efficient?
Another good word for this would be "productive." The more productive you are with your energy (from expending effort), the more returns you get, and the less of your energy you need to put in to get similar or greater results than people with lower productive capacity as seducers.
The Law of Least effort says that by expending the same amount effort as another while achieving more rewards means you are more powerful. By combining our high productivity with our low effort we can achieve levels of power and prestige all while raising our sprezzatura (studied carelessness) through the ethereal roof.
So that's what it means, but what exactly do we need to do to raise our productivity?

First let's look at some things that follow our basic rule of efficiency: what can we easily improve that gives us more results but does not raise our (apparent) effort involved? The answer to this, simply put, is our fundamentals.
Some of these are quite simply easier to make more efficient than others, and those that are should be prioritized.
Below, I've listed out a mix of fundamentals and actions men take with women, and there are both things you WANT to focus on here, and things you DON'T want to focus on - have a look:

Giving presents to girls to win favor (roses, chocolates, etc.)
Wearing well fitting and sexy clothes
Speaking
Using hand motions to get what you want (calling a girl over)
Asking to get what you want
Receiving gifts from others without asking
Telling people what to do in an abrasive fashion

Having people ask for what they should do

Leading

and moving girls to

get alone with them



Having girls (and their friends) push to be alone with you, or initiate romantic scenarios (which may be a catch-22, as it might be because you're not leading)
I think that's a fair amount of examples. As you can see, there are many ways to get what you want; however, many are not efficient and either should be thrown out (giving gifts, and commanding people abrasively are not effective ways of using your energy to get what you want) or minimized (speaking, asking for compliance [instead of demanding it or naturally just getting it without asking]).
First let's cover the most optimal ways of getting returns in seduction; these are things that are inherent or passively active all the time. We can very easily improve these with no visible effort shown. Here are a few:
All these raise your efficiency through the roof. They act as multipliers on everything else that you do, increasing your responses from women, and thus allowing you to lower the effort required to get them. Think of it like that level cap on that one sword you wanted in that one role-playing game, or base level skills like dribbling and shooting in basketball or reading notes on a page in learning any musical instrument. You can't do certain things or use certain items at all until you master that base level of skill or upgrade or level up and reach the required proficiency or strength.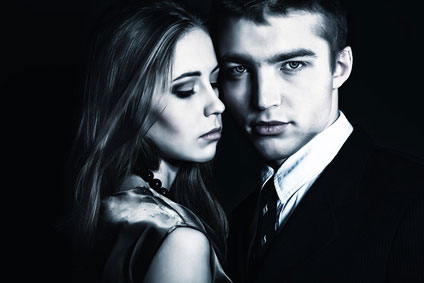 Now let's look at some that are harder to improve your effort vs. productivity ratios. To skew these you'll need to put in lots of effort towards training. These are like the acquired skill of aiming (head shooting) in first-person shooter gamers or the APM (actions per minute) of StarCraft players. These are the three-point shots or the steals in basketball, or the complex multi-key melodies in music. It takes hard work and consistency to train these. Often you'll learn simply by racking up experience (work hard) while also paying attention specifically to the skill (work smart).
Some examples in pickup:

There are plenty more aspects you can work on than the above, but they are all often intertwined with each other (moving faster allows you to be more dominant, and being more dominant gives you more opportunity to move faster, etc.).
For that reason, we'll only go over the few that seem to very easily be tweaked. The benefits of focusing on these are twofold:
First, this will allow us to comfortably test what works, and
Secondly, it'll allow us to pick up each skill's related skills as a side benefit.
And to do so, we'll look at two of these, specifically: social pressure, and being dominant.

Training Up Your Seduction Efficiency

By focusing on just a few key skills, you'll find you're often able to quickly train up related skills by default. To me, two of the most key higher complexity skills to train up have to be social pressure and dominance.
Let's have a look at each.

Creating and Mastering Social Pressure

Now that we have our new way of understanding sprezzatura, we need to think of things slightly differently when learning.
While being comfortable with tension created from particular situations (both sexual and not) makes you indeed become more desirable and sexy... With the new sprezzatura model we want our focus to now be directed in somewhat of another way, which goes something like:
"

How can I do X while using less Y?

"
For social pressure this translates roughly to, "How can I use social pressure to get what I want?"
Here are some things you can try tweaking that really make a girl's heart churn and that put on the pressure. These are great because they can be done without putting you too much out of your comfort zone.

The state you should be in while tweaking these should never be, "Oh crap, I'm nervous what she thinks about me," but rather that of a fox: "Hah, this seems amusing. I'll play with her a bit, I wonder how she'll react if I do this."
Remember... girls are silly and cute.

Here's how you go about getting these down:

Introduce (very long) pregnant pauses and slow speech.

This works simply because it's like playing chicken. Whoever gives into the social pressure first is the "loser," and as a result loses control. Experiment liberally with this. It's very easy to slip yourself into a sexual mindset, because you'll often end up staring deep into her eyes. We know from the article on sexual tension that test subjects of a study on prolonged eye contact felt more powerful feelings between each other when required to be silent.
The best part of this is that the more you use it the less you are actively speaking, and thus it has an extremely high degree of efficiency. The best place to train this is when you are in an inherently dominant position, such as when being served. I first learned this while experimenting with sexual pressure when I was with friends at restaurants. It completely changed the interaction.
Server: "And what would you like?"

You: "....."
You hold this while staring at her eyes and wait until she gives an indicator that she's under pressure. Often this results in something like a smile and a break of the eye contact. She may even do this while perking up a bit and lifting off her heels. The feeling she gets and reactions she gives here are similar to what you'll see with her feeling screened and feeling that she needs to be on good behavior.
In fact, you'll often find the pressure you create to be so strong she'll try to think of a reason why. One time I had walked up to a hostess, and just said "I'm Eric." We went silent for a few moments and then she asked me "Are you new here?"
Of course, I did the only morally acceptable thing to do in this situation, which was telling her that yes I was in fact a new employee (I wasn't). She then started to go over a few things they teach new waiters.
You can also deliberately speak slowly and draw out your words. This is pressuring, as you're making the other person wait for you to finish. Combine this with pauses and you have a winning formula.
Just don't be afraid to push these to the limits and experiment liberally. Often times these will feel awkward at first, but you'll start using these without realizing simply because, after having practiced them enough, you're now comfortable. You know you're doing this when girls comment that you have incredibly strong eye contact, or when they will say something is awkward (usually out of nowhere, and you've had no idea) to diffuse tension.
Let's look at the difference between people that utilize social pressure in conversation. Typically, conversation examples don't include a lot of reference to nonverbals, and end up looking like this:
Guy: "Hey, how are you?"

Girl: "Fantastic, *blah blah*"

Guy: "Oh that sounds awesome, is that what you enjoy?"

Girl: "Yeah in fact I …"
Now let's test out social pressure, and become more efficient with our conversation. I'm going to exaggerate the text to make the tone more obvious:
Guy: ".........Heey. *pause* How are you?"

Girl: "Fantastic, *blah blah*" (She may even stutter, or interrupt you)

Guy: *stares deeply into her eyes*

Girl: *looks away, or down (submission) and continues talking*
As you can see, as we introduce pauses we can use our efficiency better. Not only are we using the same effort and same amount of words, the social pressure allows us to cut some of this out. She might even be doing it for you by interrupting before you even speak. You'll start feeling like you can't even get a word in around people because they want to prove themselves to you.
Just be careful, it's always a fine line. The more efficient you become with optimizing your sprezzatura, the finer a line you walk. She could very well just decide to exit the situation, the social pressure being too great for her to handle.
Get her to admit she likes you.

The state on this needs to be perfect. There was a discussion about this in the comments of "What Does She Want? The 8 Things You Must Ask Her," on question #7 ("What do you think of ME?"). There's really no room for error when asking what a girl likes (or if she does) about you. The reason why is that she's often going to reject you, and maybe even bring up being your friend.

This is easier trained after getting the silent part down better, because you're in a position of control. You already know she likes you and feels the pressure, so you're okay poking and prodding a bit now. If you do this state badly, you'll come off as insecure and seeking compliments. You're asking for trouble when you do this when not in control.

So let's look at some ways of using social pressure, but again in a sprezzatura way that is more effective with less effort.

Let's say you're with a girl who you know finds you very attractive, and that would be the first thing she would happen to describe you as. So you put her on the spot by asking her what kind of person you are. She'll want to answer with attractive traits, such as "suave, sexy, hot", but can't. There's too much pressure, and she can't throw away the only power she has left. She'll have to spend a large amount of effort simply thinking of another word that isn't one that is related to attraction but is still a correct answer. Meanwhile you're sitting there silent waiting for her answer. You've created immense pressure, as well as forced her to use lots of effort to answer. On top of that you did this effortlessly and applied the full force of sprezzatura. She's playing by your rules and completely at your pace.

One thing to note is that a socially savvy girl will be able to effortlessly answer this, so you'll have to figure out the right type of questions to put her on the spot.

This one requires you to be more socially adept to apply properly, so that's why this is third on the list. Similar to getting a girl to like you, putting a chase frame on her puts her on the spot in a different but similar way: it will give her the feeling of "Oh I must really like him, I better do what he likes."

It'll put her on her guard, but in a good way where she is trying to live up to your expectations. The sexual frame works great here, but also simply framing her as being attracted to you will do.

Proximity.

This one is fourth because although it's quite simple to execute, it's also normally less effective. The social pressure on this is like a negative bell curve, as it's not truly effective until you reach the extremes. Being incredibly close to a girl's face is often very arousing. Likewise, being far away also puts a lot of pressure for one another to get closer.
You can use these exercises to increase your ability to create, use, and master social pressure as a tool for getting some very strong results with girls. But before we wrap up, let's talk about the other one of our higher complexity skills to work on with our revised model of sprezzatura: dominance.
Becoming Dominant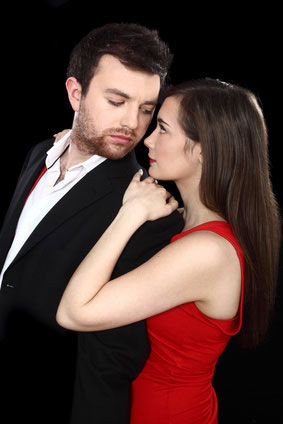 So how does dominance follow the Yin and Yang concept of sprezzatura? Again, not only does it give you a sexy and masculine vibe, but it has an incredibly efficient effort to productivity ratio.
Let's ask the main question again, "How can I do more X with less Y?" Or rather, "How can I be more dominant with less effort?" Without understanding the Yang of sprezzatura, it gets a bit ethereal and difficult to know what to train. Here are some aspects of being dominant:
You get what you want
You lead and move
Your territory, your rules
Less social pressure to handle
It allows you speak less
See the similarities to other fundamentals? It's quite close to utilizing social pressure, because it is also a Yang trait. It's masculine, and also applies to the Law of Least Effort. Dominant people are powerful, sexy, and desirable.
To optimize dominance, the best place to look is the extremes. What happens when you approach upper tiers of efficiency with this? Well, you start to get pretty close to zero effort.
In the article on the Law of Least Effort, Chase said that even the King has to speak for his orders to be heard. Let's push the limits a little more here. Obviously we can't achieve net zero effort, because the closer we get to zero energy the more efficiency has to grow exponentially (think of a spaceship approaching the speed of light).
What the King can do is have his subordinates bring him many riches without even uttering a sound. They do it to gain favor and advance their social statuses. The King is so high in efficiency that he literally does nothing but make his appearance shown. He gets rewarded by simply existing.
How can we emulate this? There are a few things we can do to improve our dominance.
Learn to command (with fewer/no commands)

Learn to move people (with fewer/no commands)
Basically, learn to use less speech, or outright nonverbal signals, to get what you want. For example, use your hands to signal a girl to sit with you (by patting on a chair), or just your eyes. Figure out how to get what you want using only body motions (don't go dancing around though, of course... mind your effort and efficiency).
Wrapping Up on Making Seduction Efficient
With a mental emphasis on not just being more effortless, but also on being more efficient, you can train yourself faster by emphasizing the acquisition of higher levels of efficiency.
The power of efficiency is that it makes every input of energy you make worth that much more in output. Every measure of increase in efficiency turns every drop of effort you exert into many more returns.
So work on your efficiency as you work on your effort. Higher efficiency, and lower effort - that's where you'll get the greatest results.
Stay seductive,
Eric
Get Your FREE eBook on Texting Girls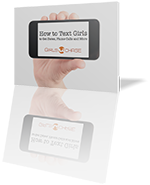 Sign up for our email insights series and get a copy of our popular ebook "How to Text Girls" FREE. Learn more ...
---


Trying to piece together a seduction strategy bit-by-bit, article-by-article, question-by-question? Stop killing yourself doing it the slow and difficult way - and get it all spelled out for you instead, in detail, in exactly the order you need to learn it... with homework, too.
With our complete mastery pick up package, you'll get our 406-page how-to eBook How to Make Girls Chase, our 63-minute long video Spellbinding: Get Her Talking, and 3 hours of audio training - all for less than the price of the book and video alone.
Quit banging your head against the wall - get it now, to speed your learning curve up dramatically... and start really getting the women you want to want you too. You can go right here to get started and be downloading your programs in minutes: How to Be a Pick Up Artist.
Related Articles from GirlsChase.com