When in Doubt, Forge Ahead
Short post, but one I don't think needs a lot of explaining to get the point across.
A guy meets a girl on the street. He likes her; she seems to like him. They talk for fifteen minutes or so and get along just fine. He feels like he ought to do something more with her… but he isn't sure what, exactly. So, he asks her for her phone number, tells her it was great meeting her, and the two part ways.
Chances are, they never see each other again.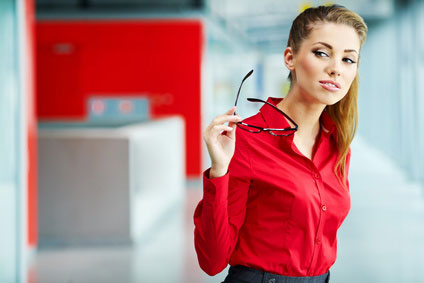 Sure, maybe they do, but odds are they don't. How many of the phone numbers you take turn into lovers? Even if your follow-up is amazing, your conversion rate of numbers-to-lovers is doubtfully any higher than 20% – maximum. And if your follow-up is anything short of amazing, expect a conversion rate substantially lower.
So, our hero finds himself there, in the moment, with this girl he likes, who likes him back, but he reaches a point of uncertainty, doesn't know what to do next, and falls back on taking a number and ending the interaction, and odds are nothing ever comes of it.
Maybe he sees her again. More likely that he doesn't. If he does, maybe they get together; but it's more likely they don't.
What should he have done – what could he have done instead? He could have forged ahead, that's what.
Forging ahead isn't easy. It's hard. It requires a bit of a nerve – a guy's got to be able to say, "I don't really know what happens next, but there's only one way I can find out." A man's also got to know what he wants and act with intent.
But, forging ahead in the face of doubt and uncertainty is how you learn. It's irrefutably the best way to take your skills to the next level and force yourself to learn.
Forge ahead. Don't let an interaction die just because the next step seems fuzzy or unclear. Take your best stab at it; take a gamble, make that shot into the dark. Do something a little more bold than what you'd normally do.
Forging ahead's a little easier if you have some fall back ideas. Here are a few to get you started:
Grab a bite or some tea or coffee or an ice cream nearby
Take her to a bench nearby and grab a seat
Just start walking with her, without telling her where you're going – head to your place or somewhere the two of you can be alone together
Invite her to dinner at a great restaurant nearby, and take her to your place and cook for her
If it's nighttime, invite her to an afterparty or, if she seems to like you a great deal and you've talked enough to build a reasonable connection, take her back for a nightcap
Just a few ideas; I'm sure you can think of many more. But the point is, at that moment when most men would close up shop and say, "Okay, that's good enough for now, I'll try and pick up with her again later," instead you say, "Stopping an interaction halfway through isn't good enough for me. I'm going to keep going."
I once had someone put it to me like this: "If you like a girl, why wouldn't you keep spending time with her?"
Why indeed?
The next time you encounter a situation you'd normally bow out of – whether it seems like the end of a date, but you think that maybe, possibly, you could push for more if you just tried, or you're ten minutes into a conversation and not sure what else to do – forge ahead regardless, and see what happens. You may be surprised what does.
Yours,
Chase
Get Your FREE eBook on Texting Girls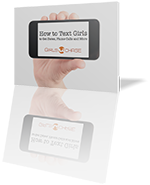 Sign up for our email insights series and get a copy of our popular ebook "How to Text Girls" FREE. Learn more ...
---


Trying to piece together a seduction strategy bit-by-bit, article-by-article, question-by-question? Stop killing yourself doing it the slow and difficult way - and get it all spelled out for you instead, in detail, in exactly the order you need to learn it... with homework, too.
With our complete mastery pick up package, you'll get our 406-page how-to eBook How to Make Girls Chase, our 63-minute long video Spellbinding: Get Her Talking, and 3 hours of audio training - all for less than the price of the book and video alone.
Quit banging your head against the wall - get it now, to speed your learning curve up dramatically... and start really getting the women you want to want you too. You can go right here to get started and be downloading your programs in minutes: How to Be a Pick Up Artist.
Related Articles from GirlsChase.com