Easy Opening with Indirect Direct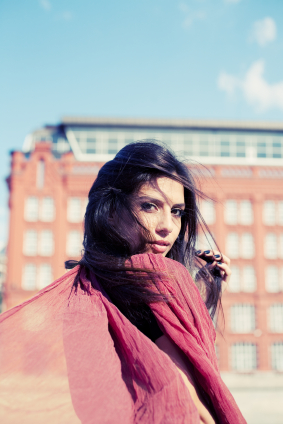 Something I like prescribing for newer guys as a very low-pressure but high-impact and really quite easy opener is something I've begun referring to as "Indirect Direct", for lack of a better term.
Your run of the mill, general indirect opening – or, engaging a woman in conversation under pretenses other than that you're interested in her – is a common choice among men. It feels less scary and less like the man is putting himself on the line.
It's also far less effective than your run of the mill, general direct opening.
Women respond best to men who state – either explicitly or implicitly – their interest. Men using indirect do not do this. And, while they may not realize that women realize what they're doing, unless a girl is completely clueless, chances are she probably does. And the man looks less for having masked his interest. He looks scared.
My concept of indirect direct goes back a few years to an opener I got from a very knowledgeable fellow named GlennP. Glenn's opener went like this: you'd walk up to a girl and ask her where something very close and very obvious was. So, if the two of you happened to be standing right next to a Starbucks, you'd open her with, "Excuse me, can you tell me where the Starbucks is?" You then would proceed into a routine of hiring or firing her as your tour guide for the city.
Me not being much for routines, I liked the opening part of this sequence nonetheless, and adapted it to more closely suit my own purposes. My adapted opener looked like this:
[to girl next to Starbucks] Me: Excuse me, can you tell me where there's a Starbucks around here?

Girl: Uhhh… right there.

Me: I know, I'm kidding. I just thought you were cute and wanted to come say hi. I'm Chase.
This opener works amazingly well, and it's amazingly easy to do. Women are always charmed.
Why's it such an easy opener, and why does it work so well? It's because it's such a good mix of good things:
You begin with something disarming that lowers her guard
You confuse her momentarily
You turn her confusion into laughing at herself for falling for it
You then show genuine interest and confidence in opening her direct
Powerful combination. Once I had this one running, I began devising some variants. Here are a few examples of such to get you started:
[to woman leaning against bar] Me: Hey, you're taking up all the prime real estate.

Girl: What? / [or clever remark back]

Me: I'm just kidding. I thought you were cute and I wanted to come introduce myself. I'm Chase.
[to woman waiting in line] Me: Do you mind if I cut in front of you? I hate waiting in line.

Girl: Uh, no / Okay, go ahead.

Me: Relax, I'm kidding / Thanks, but I'm just kidding. I thought you were cute and wanted to introduce myself since we're stuck waiting here anyway. I'm Chase.
There's a lot you can do with this. Very easy opener, very low pressure, but still quite effective. If there's one style I think is great for both new guys and veterans alike, indirect direct is it.
Have fun with it!
Always,
Chase Amante
Get Your FREE eBook on Texting Girls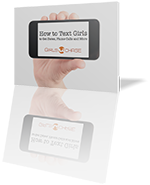 Sign up for our email insights series and get a copy of our popular ebook "How to Text Girls" FREE. Learn more ...
---


Trying to piece together a seduction strategy bit-by-bit, article-by-article, question-by-question? Stop killing yourself doing it the slow and difficult way - and get it all spelled out for you instead, in detail, in exactly the order you need to learn it... with homework, too.
With our complete mastery pick up package, you'll get our 406-page how-to eBook How to Make Girls Chase, our 63-minute long video Spellbinding: Get Her Talking, and 3 hours of audio training - all for less than the price of the book and video alone.
Quit banging your head against the wall - get it now, to speed your learning curve up dramatically... and start really getting the women you want to want you too. You can go right here to get started and be downloading your programs in minutes: How to Be a Pick Up Artist.
Related Articles from GirlsChase.com