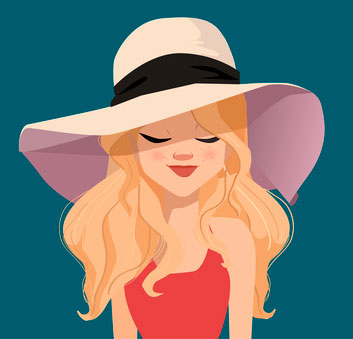 You want to talk to her.
She's beautiful. And the only thing stopping you?
That question in your mind... "What would a gorgeous gal like her want with a plain-looking schmuck like me?"
Many guys blame a lack of success with women on the things they're lacking in.
For some guys that's height. For other guys it's income.
For a lot of guys, it's looks.
But, do looks matter? Actually?
Well, yes and no.
How Much Do Looks Matter?

A 1990 study in the Journal of Personality and Social Psychology discovered men's looks are important... but only when women are selecting friends.
When women are selecting men they want to sleep with, it's different.
Why would a guy's looks matter to her when it came to picking platonic guy pals, but not the guys she goes to bed with? Well, it's down to their functions.
For a girl, her platonic friends are there to support her and to make her look good.
Good-looking guys look good; therefore, they make useful arm candy.
If you want to be "just friends" with a girl, then, looks really do matter.

However, when it comes to picking someone to go for a roll in the hay with, the "do looks matter?" question is not so cut and dry.
Another study, from 2011, showed that for one-night stands, a man's attractiveness was the single biggest predictor of whether she slept with a guy or not.
So what's attractiveness?
The researchers make it clear: attractiveness is NOT physical attractiveness.
It's a man's overall attractiveness, and in the study, researchers discovered the biggest contributor to a man's attractiveness to women was his dominance, and not his looks, be they good or bad.
Why No One Talks About Dominance
So what is dominance?
Why does it matter so much?
And how come for women it trumps looks?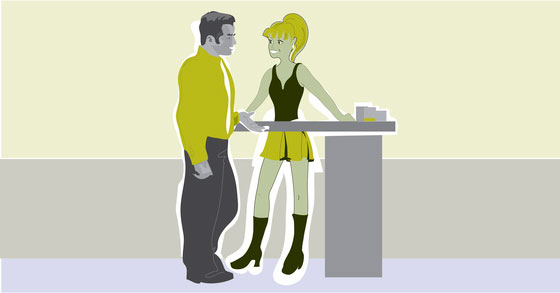 What the 2011 researchers mean when they say "dominance" is largely social dominance, which is things like:
How confident are you
Do you get what you want with people
Are you good at leading women
Can you understand what women want and respond to it
Do women invest in you and chase you

These are all things that come down to two items:
Do you "get" women, and
Do you know what to do with them?

The guys who can answer yes to both questions don't really worry about looks.
The guys who can't often don't know why they're struggling with women, and blame it on whatever seems closest ("Must be looks").
The truth is, if you're not getting all the sex you can handle, it's not because you aren't physically attractive enough unless you look like Quasimodo.
It's because you either don't "get" women enough, or you don't know what to do with women to get the outcome you want - lots and lots of wet and wild sex.
How to Really "Get" Her
Women's personalities break down into eight (8) categories.
If you know what the categories are, and you know which category the girl you're talking to is in, you'll know what you to do and whom to be to sleep with her.
The Altare team put together a video discussing the 8 categories (and 3 questions you can ask to learn the category of the girl you're talking to) here: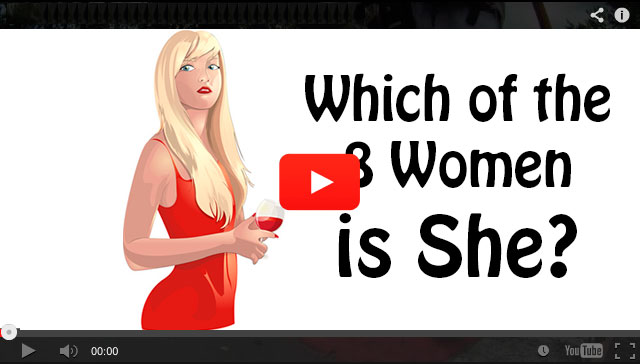 What to Do with Women
So, looks do matter, or they don't?
Well, looks do matter... in terms of whether you look like a dominant man.
Not in terms of physical good looks.
You know how women always say they love "confidence" in a man?
And how they claim to like a "good sense of humor"?
They're not talking about just any old confidence. And they don't mean Bozo the Clown is a sex symbol.
What they mean when they say these things is they are looking for a man who knows how to take charge, the right way, and a man who knows how to use a sense of humor.
The easiest way to show her you're confident, and to know which kind of humor she responds to, is to ask her 3 simple questions.
These 3 questions not only turn a woman on instantly when she hears them, they communicate confidence, and allow you to know the sort of humor she likes - and what sort she doesn't.
They establish you as the truly attractive man - the kind that "good-looking guys" who don't know these questions can only dream of looking like to women.
Watch the video below to learn what the questions are and how to use them with girls:
Sources:
"Gender differences in effects of physical attractiveness on romantic attraction: A comparison across five research paradigms." Journal of Personality and Social Psychology, Vol. 59(5). (November 1990), pp. 981-993.

"The Big, the Rich, and the Powerful: Physical, Financial, and Social Dimensions of Dominance in Mating and Attraction." Personality and Social Psychology Bulletin, Vol. 37, No. 3. (March 2011), pp. 365-382.

"Peacocks, Porsches, and Thorstein Veblen: Conspicuous consumption as a sexual signaling system." Journal of Personality and Social Psychology, Vol. 100(4). (April 2011), pp. 684-680.