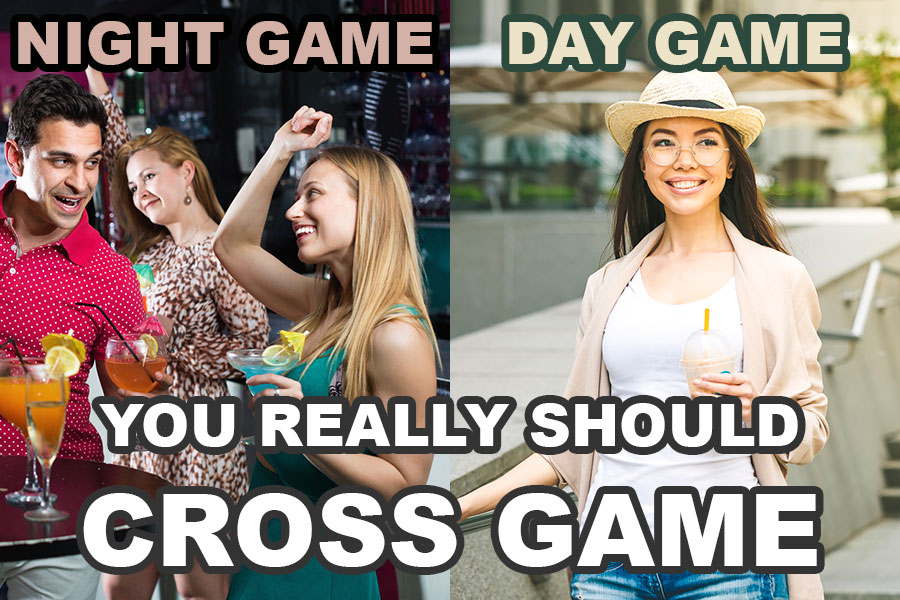 Do you do day game, or night game? When you cross game – that is, do both day game AND night game – you get the benefits of both, and more.

Have you decided to start to cold approach but wonder which type to choose – day or night game?
Or maybe you're already experienced at one or the other, and you've asked yourself whether it's worth it to branch out. Should you stick to your niche... or diversify?
To put simply, should you make a choice between these two times of day, two styles of meeting women?
I believe quite firmly that the answer is to do both.
This article sums up my reasons for why you should be 'cross gaming'.
What is cross gaming?
Cross gaming is making use of multiple avenues to meet and seduce women. While there are several ways to cross game (i.e., social circle, online, etc.), for the sake of this article, we're going to focus on the cold-approach aspect of both day game and night game to meet and seduce women.
In this article, I'm going to explain why you should start cross gaming... if you aren't already.