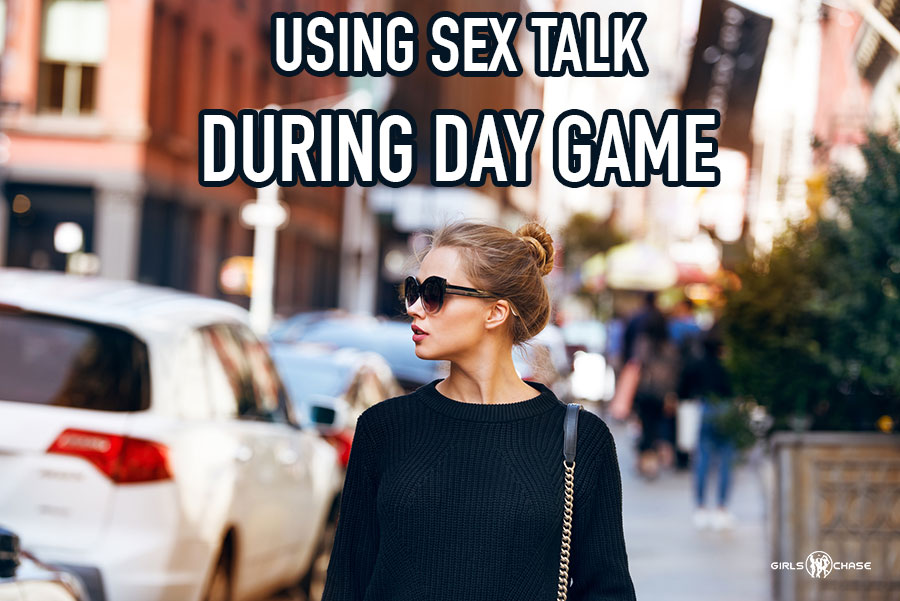 Sex talk is a powerful technique to turn women on. But is there a way to use it outside nighttime venues? How do you use it in day game?

I wrote this article as a drawn-out and more elaborate version of the advice I had for a reader in the comments section of Alek's article on conversational pauses – it was actually Alek himself that alerted me to the reader's question.
The reader asks:
"

I was wondering if you have any examples of using sexual prizing in day game.

Just curious how it would be played to work effectively."
This is an excellent question.
Though I think, instead of just focusing the article on how we can use sexual prizing in day game (since that's only one of several ways to use sex talk), it would be better to explain how sex talk works as a multifaceted technique and how it can be used in our day-game interactions.
Now, before getting into the specific tips and step-by-step methods, I also think it's necessary for us to understand sex talk as a concept in the broader sense of seduction.
We need to familiarize or reacquaint ourselves with the purposes served by sex talk during a seduction. Because with any seduction technique, the more you understand the purpose of the technique, as well as what you're trying to accomplish with it, the better your chances of pulling it off properly. And with an advanced technique like sex talk, it's especially important that we understand the concept behind it at least somewhat, because if we don't, it's very likely we might end up making mistakes in field that could have easily been avoided.
So in this article, I will first dispel any fogginess that might be associated with sex talk and make things as clear as day. Once we understand sex talk as a general concept, figuring out what it can accomplish in day game will be very straight forward. Then we can get on to some of the more specific aspects of how we use sex talk in day game.