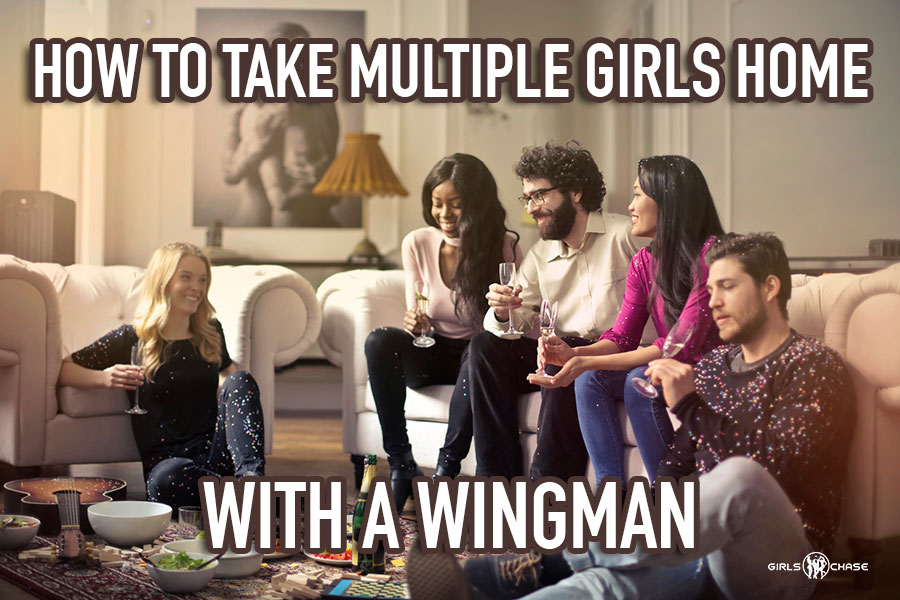 It's the end of the night, and you and your buddy need to get multiple girls to come home with you. Here's how to do it – and make something happen once you do.

Picture this.
You're out meeting women with a wingman or a good friend of yours, and let's say it's one of those nights where the stars align and things seem to be working out perfectly. The both of you end up talking to a couple girls who are into you guys. You're all sitting together at a table, flirting and engaging in deep conversation. Or maybe you're at a party with a group of your buddies and you end up connecting with a group of girls.
But unfortunately, nothing comes of these interactions because nobody could figure out how to move things forward so that you get – or better yet, everyone in the group gets – laid that night. Maybe you're quite comfortable in one-on-one interactions, but group scenarios like these are a bit more challenging. After all, how are you supposed to pull when multiple girls are involved? Alek wrote a piece on the notorious 2-set, but there are even more ways to get laid when dealing with multiple girls!
In this article, we're going to ensure that from this point on, you'll know exactly how to move the seduction forward when there are multiple girls involved. In fact, this article will teach you a way to take them ALL home with you.