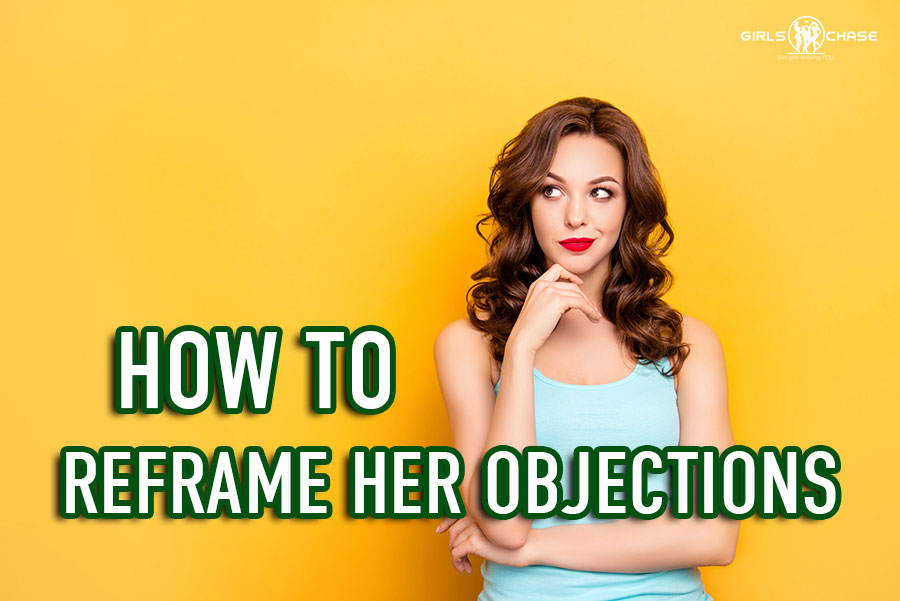 Getting past a woman's objections to sexual escalation can be as easy as showing you understand her perspective... then reframing it into something better.
Yes, it's possible.
In this game we call seduction, it is possible to reframe, out-frame, and smoothly redirect objections in most of the situations or scenarios we find ourselves in, to better serve our purposes as seducers.
Now, before we get into the meat of this article, let's have a look at what reframing is and point out some common situations and examples where reframing will come in handy, as well as the mindset you need to be in to use this skill properly. Once we've covered these necessary primers, we can get into the nuts and bolts of how to reframe objections to your advantage.
The specifics of this technique are fairly advanced, but intermediate seducers and even motivated beginners will learn a few things from this article. However, especially when it comes to the points on the right mindset for handling roadblocks and smoothly reframing objections, I would recommend coming back and re-reading this article later on in your journey.
Once you've handled your fundamentals and gained more experience with meeting and bedding women, you'll be in a position to get the most benefit from this article.