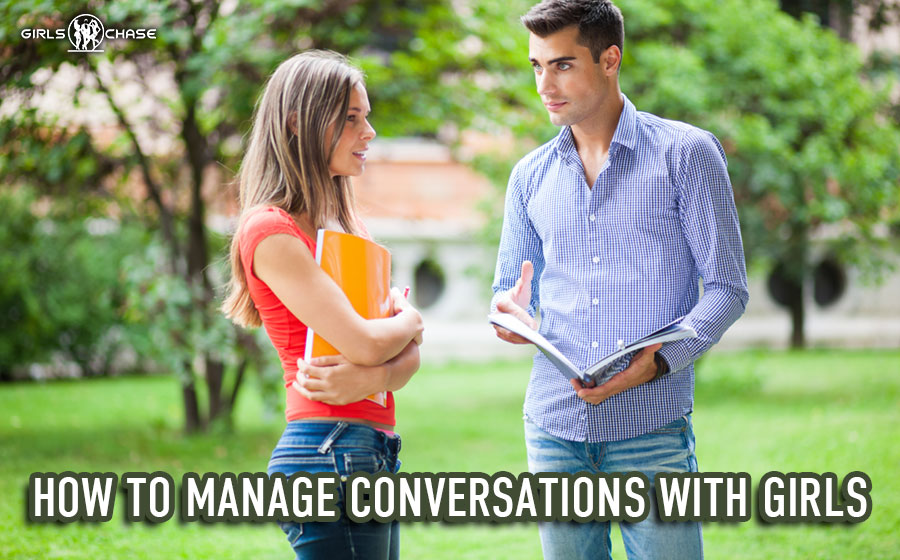 Conversations with girls often take bad turns that can derail a seduction. Learning how to redirect bad topics into good ones will help you get things back on track.
This will be a fun one. It's moderately advanced but not too advanced. This should be fine for intermediate seducers and above.
Let's discuss smooth talking her like a pro and making the most of your conversation skills.
If you read Girls Chase regularly, you might know that reading conversation examples from articles or seeing gambits are very helpful verbal game guides.
Some examples:
But what you might not know how to do yet is create your own gambits. Or perhaps you'd like to manage your conversations with the same level of finesse as in the verbal game examples in our articles.
This is crucial for a variety of reasons. Creativity requires a deep understanding of the techniques that shape the verbal game examples you see on this site. It lets you figure out other ways to use our dating tactics that are better suited to your personality, should you need to.
Another reason: to manage or even direct a conversation, you must be present in the conversation. Because after all, it is a conversation, not a monologue.
What's more, using examples you've memorized word for word means your mind will end up in two places at once. And focusing on remembering what you memorized or searching for opportunities to stuff it into the interaction does not help you manage an unfolding conversation effectively.
It often makes it harder to calibrate. So you've got to learn how to freestyle, at least a little bit.
Yet how you freestyle — especially if you want to be smooth and calibrate properly — is essential.