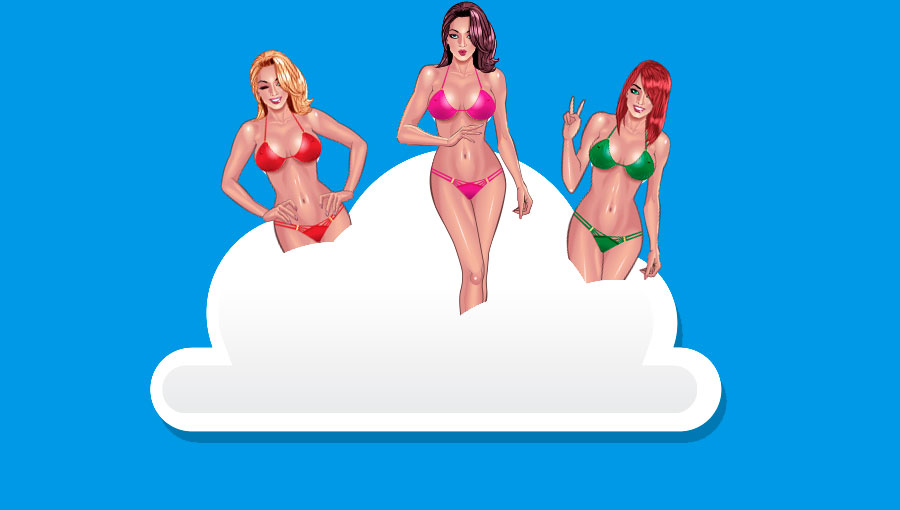 Dating is a lot more fun if you have a cloud of women to choose from. To build your woman cloud, you'll need a slightly different approach to follow-up.

This article revolves around a common question I get asked – about an issue with a particular kind of seduction, with a particular kind of girl. Maybe she's hotter than the usual… or maybe there was a genuine connection, or the stakes felt pretty high. I'm sure most of the readers have run into similar situations during certain levels of their progress… I'm sure a lot of you can relate.
Maybe you met her at a bookstore, or on the street, or at a bar. You traded phone numbers and tried to set up a date. She's busy. Or you set up a date, and she flaked. A lot of seducers at the intermediate level and below tend to get quite bothered by this issue. And I certainly did, too.
And what's the solution? Better texting? Making a stronger impression? Both are valid things to try. However, those aren't the types of things that address the deeper problem, which is:
Abundance.
An abundance mentality is something that has been discussed on Girls Chase before. And most of us already have an idea of what it looks like… or should look like. To a seducer with abundance mentality, that particular seduction or that particular girl isn't a cause for concern... because there's always going to be another girl willing to go to bed.
But you might be curious… how can one cultivate such an attitude?
It usually takes a few years – and heaps of experience – before this starts to take shape. It doesn't happen overnight. But what if you could develop a higher level of abundance… let's say, in a few weeks' effort, or a month, or even… this time next week?
That might sound like a tall order… but it's something that can definitely be done.