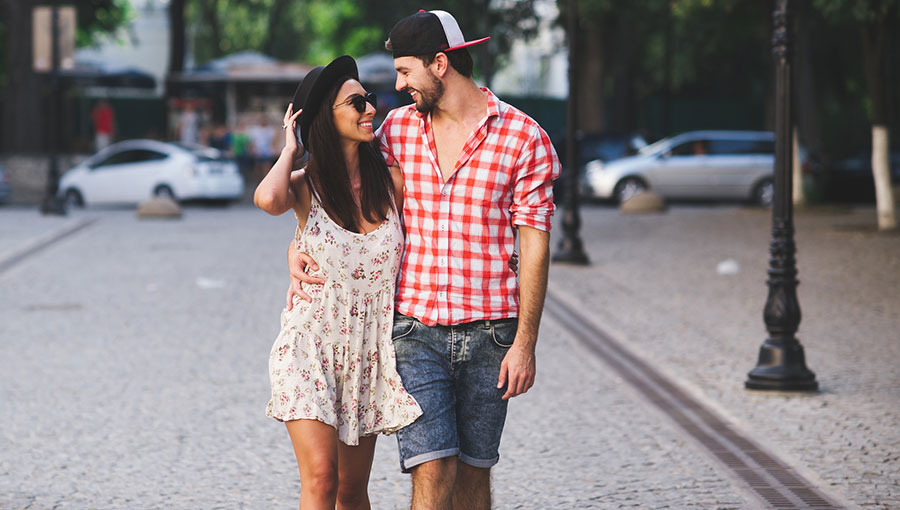 If you just pop up next to a girl during day game, you'll startle her. To avoid this – and get a smoother open – let her see you first, and make it natural.

Note from Chase: Daniel Adebayo is a Nigerian living in Canada. He's been a member of the Girls Chase discussion boards for several years now, at a roughly intermediate skill level with girls and learning fast. His first article, on curiosity and day game, kicks off here.
---
Day game.
For me, those two words have held so much opportunity since high school. The idea that you could just see a girl in broad daylight and then seduce her – that was the pinnacle for me. And when I first embarked on this journey, I absorbed all the information I could find on this topic, took that material, and hit the streets.
Two years and more than a few approaches later, I'd had so many dates with beautiful girls, and even gotten a handful of them into bed. And yet, I was still quite unsatisfied. Something didn't feel right. I mean, this was great, I was actually having sex – with hot girls too! But it still wasn't what I had imagined two years earlier.
You see, the main thing was the amount of effort, or more specifically, the number of girls I was approaching was far in excess of the number of girls I actually got anywhere with.
So I went back to the drawing board, got imaginative, and started tweaking things. And after a few months I ended up with something enhanced, new, and better. It transformed my day game. And I'm sure this knowledge will transform your day game as well.