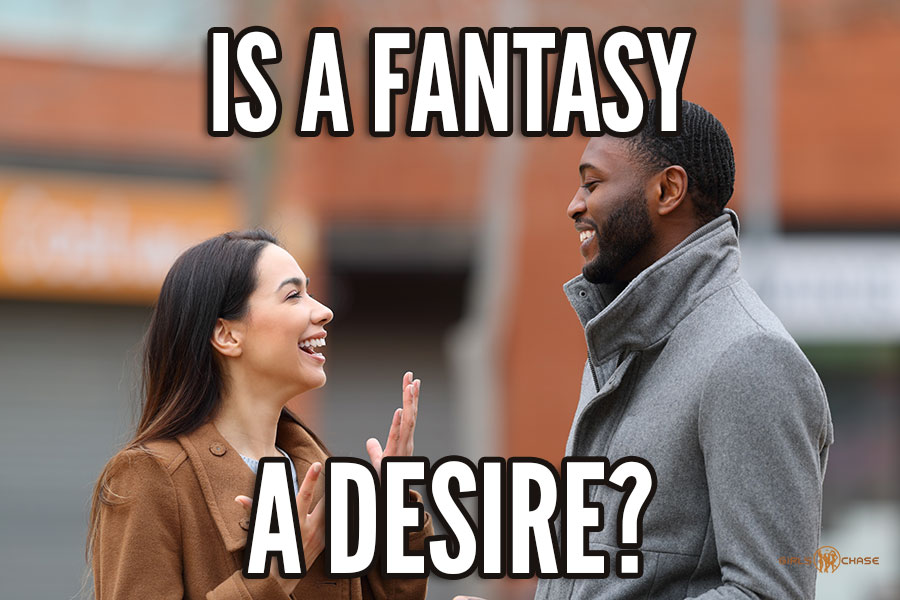 What is a fantasy? Is it secretly also a desire? Seduce a woman's mind with this curiosity-generating gambit. Then use it to frame yourself as a man she can go to bed with.
Picture this.
You've just met a gorgeous girl at the bar and she's hanging onto every word you say. But what you're saying is too platonic, and this interaction lacks the spark of anticipation between two potential lovers.
So you want to introduce sexual frames into the conversation and get this girl in a sexual mood.
After all, you don't want her to friend zone you, pin you as a boyfriend candidate and slow things down, or get bored and go back to her friends. Now she is asking for your name, but you can't help asking yourself this strategic question: "How can I sexualize this conversation and avoid resistance?"
Maybe your mind comes up blank because you don't have an answer. Or perhaps you've got sex talk skills, and you just need a more reliable way to turn your conversations sexual.
Then it's your lucky day because we're about to look at a gambit that will let you set sexual frames with ease. After reading this, you'll have an arsenal of potent and versatile topics to give you opportunities to influence women in even more ways, as you'll soon discover.