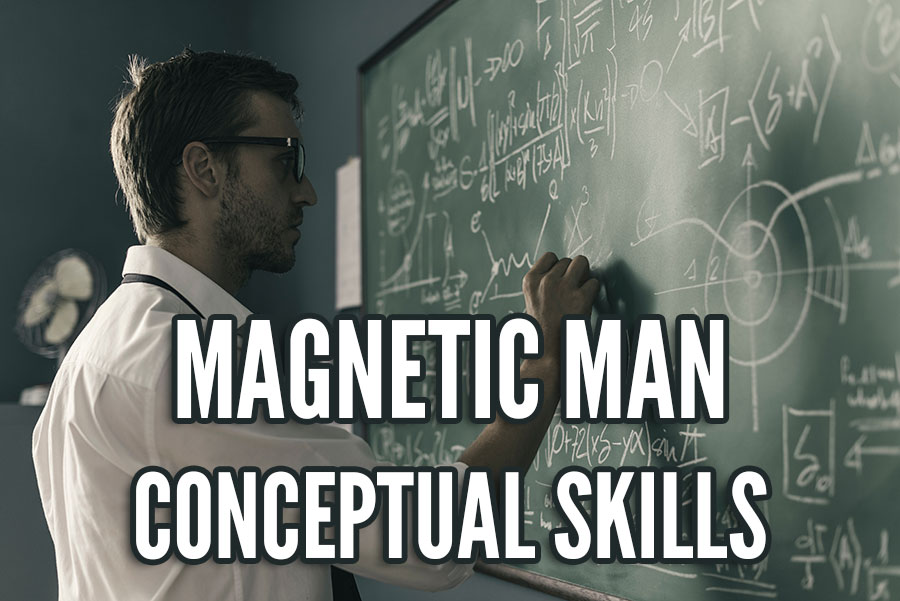 Magnetism isn't just about how you carry yourself… it is also about the way you think about the world, and how you evoke that in others via your conversation.
So far, our focus has been on inner game in this series.
First, we examined body wisdom: the physical, primal foundation of magnetism, as we discovered ways to receive and digest confidence to project a sense of well-being with our fundamentals.
Then, we tackled state control to express our emotions in a playful spirit with a comprehensive guide to help increase awareness of various states and steps to take toward inner balance.
In today's installment, we'll look at personal magnetism from an outer game perspective. Before that, we must understand one more aspect of inner game: conceptual skill, since our brains build the bridge between inner game and outer game with this layered response-ability.
As we discussed in part 2, response-ability combines your talent for deciphering female sub-communication and your capacity to respond effectively to signals received.
Together, this bridge helps measure your competence with women and offers all seducers another effective path to increase personal magnetism: by expanding your conceptual skill.