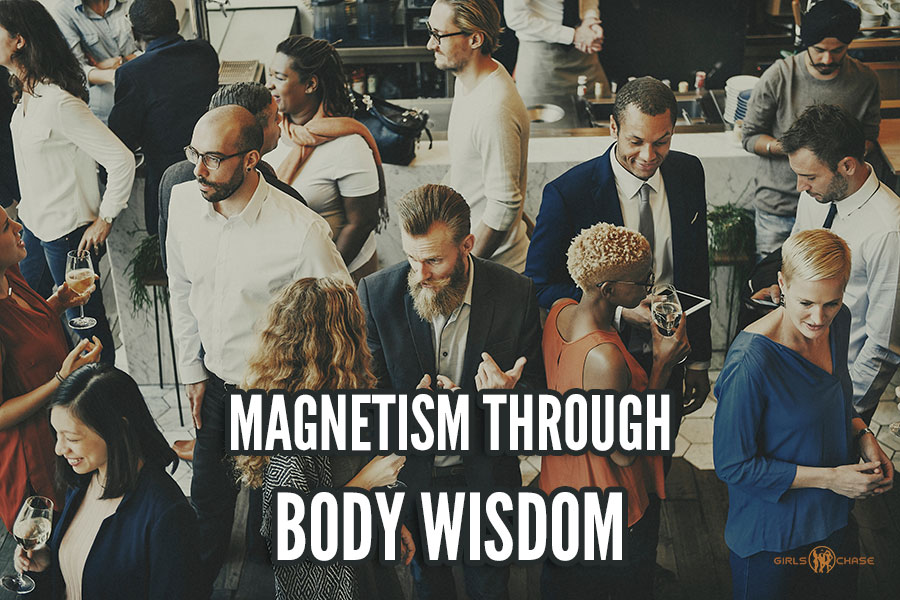 Step 1 in becoming more personally magnetic is to gain more awareness and control over your body. Your body is how you communicate with the world… so you must gain wisdom of it.
Every man can increase his magnetism.
It's an obvious quality that is hard to define. We see it in actors, dancers, models, martial artists, spiritual gurus, world leaders, modern celebrities, and old-fashioned sex symbols who dominate the screen and stage. But we also see computer programmers, university students, and those in business who are magnetic men. Personal magnetism is a quality that easily transcends career, culture, and even race.
Most men aren't magnetic, though. Most men are just some guy.
They are faceless and uninteresting to the girls they meet. And when girls find it hard to remember you, reaching the hook point or arousing them feels like pushing a boulder up a steep mountain.
If you're reading this article, chances are you're tired of women seeing you as just some guy.
You want to be magnetic and easily attract women, like a moth drawn to a flame. And if you are already magnetic, most likely, part of you still feels curious about this powerful quality.
You might ask yourself, "Can I increase my magnetism?" The answer is a resounding yes.
Whether a new student of the game or a seasoned veteran of seduction, there is always an opportunity to become a more magnetic man. And it starts with a simple skill called body wisdom.