Phone Consultation with Ricardus (1 Hour)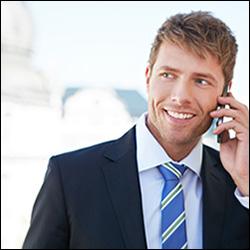 SKU: Phone Consultation with Ricardus (1 Hour)
Get an hour of phone coaching with Ricardus, long-time practitioner and trainer of the social and seductive arts, with students located across the globe.
Phone coaching is one of the fastest ways to get answers and get your skills tightened and bolted down more firmly to get you in gear and making progress with the women in your life and your general abilities with women, dating, and socializing.
Read a testimonial from Ricardus' phone coaching program below:
"I talked to Ricardus on the phone for one hour, and the next two days after that I got two new lays, back to back, with what he told me. Going out has been awesome... I didn't even set any frames. I just went up to random girls and went straight for the makeout, and it worked.

Before my coaching session with Ricardus, I had only slept with a handful of girls in my entire life. I had invested so much time into studying and practicing pickup, but I was getting so tired of getting nowhere with it. I kept hitting the gym hard, but it seemed the lower my bodyfat got, the more I got blown out. I was so annoyed and just didn't understand what was wrong, and I didn't even know where to look for the answer.

I'm from Asia, and I grew up as the "fat ugly kid"... in fact, I got voted the ugliest kid in school. On top of that, I live in one of the States where women are considered to be some of the most difficult to meet... It seemed like an almost impossible undertaking to get good at this stuff.

Some friends of mine recommended I talk to Ricardus - they told me that Ricardus had been doing PU for ten years and that he was one of the best out there. Now that I have worked with him, I think he's probably one of the two best PU coaches in the world right now... and the other one has since retired. There are other good guys for sure, but they overcomplicate this stuff to hell.

His ideas about vibe and what makes a man magnetic to women are totally different from all the advice you see elsewhere, about state pumping and relying on warmup sets. Ricardus's coaching made everything click for me... even some things I already know... even little things. I had so much knowledge but no idea how to apply it.

In the club, I just relaxed and then applied Ricardus's advice and let my body move the way it wanted. I didn't force anything... it just felt natural. Before, girls were like ugh when I approach them and now they comment how handsome I am... my vibe has changed completely.

You should have seen it - I went up to this one girl after several other guys had approached her. Three guys failed before me, but I just went in and made out with her in three minutes... and that was around 3 am, when girls are starting to get really testy. Everybody's jaws dropped... but to be honest I was more surprised than anyone.

I can't wait to do another session with Ricardus, this stuff is amazing."
To sign up for phone coaching with Ricardus, click the "Buy Now" button below, and we'll be in touch to set up your session soon.