Why It's Good to Be Hard to Please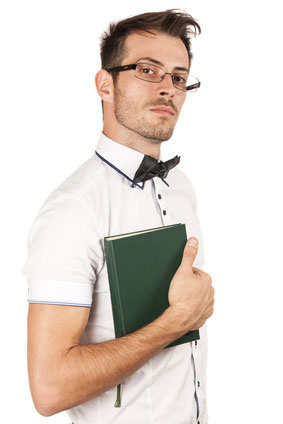 In The Law of Success, a very, very good book by Napoleon Hill - perhaps one of my favorites all time, in fact - Hill discusses, as one of the 16 tenets of success, the necessity of having a pleasing personality. Part of his recommendation is for listeners to be agreeable.
If you look at most people in Western society, I don't think this aspect of a pleasing personality - being agreeable - is much of a problem for them. In fact, I think one of the overriding problems for Westerners is in being too agreeable - so much so that anyone willing to be a bit less agreeable is able to easily steamroll them into uncomfortable submission.
But, that's a topic for another time. What I want to discuss in this article is why it's a good thing to be a little hard to please... at least some of the time.
Because if you've long made a habit of being overly agreeable - and there really can be too much of a good thing - a little dose of pickiness may just be in order.

If you're one of the longtime readers of Girls Chase - or, you're one of those newer readers who went through and consumed a lot of the older stuff, too - you may have seen this post from 2½ years ago before: "I'm Picky"

It's a short post, and it's really only focused on deftly qualifying women who are uncertain why you like them and seeking some kind of reason. However, I mention something in it about myself I'll mention again here: I'm really picky.
I don't like most foods (courtesy of being a supertaster; I have genetics to thank for that). I'm picky about the women I'll have relationships with... much more so than most of my friends. I'm picky about the people I keep around as friends. Picky about the kinds of clothes I wear. Picky about being seen in public with an unkempt appearance, even if it's a semi-emergency. Picky about everything.
Throughout most of my life, I had no problem voicing my pickiness. I'd just tell people, "Sorry, I don't like it." "I don't want to do that." "I'm not interested." I didn't try to filter this, even though I knew it was probably a little too harsh of me (for instance, when a girl kept pressing me to go on a date in junior high, and then insisted I give her a reason why I repeatedly declined... I finally told her, in front of all the friends she brought along to hound me, that I didn't find her "personally attractive," and walked off. Ouch. I still feel like an asshole when I think back... she was actually quite pretty, too).
And as a result of this, damn near everybody sought my approval. Classmates, teachers, even family members, spent all this time trying to please me and get my attention. And I just kept ignoring them and rejecting them... kindly sometimes, not so kindly other times.

Once I began really working on my people skills, though, I drove myself in the opposite direction, and tried to be as agreeable as I could without totally losing my identity. I'd try almost anything that wasn't totally horrifying, tolerate almost anything that wasn't harmful or insulting, do anything that didn't put my life in complete danger (and a few things that did).
The result of that was that I stopped being this super picky person I was before... and people stopped trying so hard to please me.
I became agreeable... as bland and ordinary and opinionless as most of the people around me.
And at last, finally, I blended in.
And went completely unrecognized.
The Return of Picky
I was able to learn how to get girls without the old allure of the hard-to-please that I had throughout much of my early life. It wasn't until some point in 2009 that I began to add it back in, figuring it was time to take the things that made me so intriguing to people when I was younger and start combining them with all the things I'd learned how to do since then.
Gradually, I allowed myself to be pickier again, and to act pickier. I couldn't do this when I was new to seduction - how do you act picky when you're the one approaching girl after girl after girl, and getting women are rejecting you girl after girl after girl?
But once you've got your fundamentals down tight enough, you can begin reintroducing things that are harder to do when you're newer - like getting girls to chase.
As I've delved into business more and more, I've sort of cocooned myself away from a lot of people, slashing distractions and socializing from my life as much as possible. I'm getting approached by more and more people with "opportunities," and it's getting easier and easier to say "no" to them.
And as a result, people are trying harder to curry favor with me in the business sphere than they were before.
With eating, I've returned to my old ways and will just tell people outright I don't like something or prefer something else, rather than eat food I don't want to eat. I was staying with friends recently for several days, and food was prepared that I declined, or that I sampled and, when asked, said was okay, but not really to my taste. Poor table manners, right? I didn't say or do this rudely; in fact, I thanked them for preparing food for me anyway. And I warned them in advance that I was picky.
The result was, they worked harder to make food that I'd like, and when they succeeded, and brought me food I really enjoyed, and I told them as much, they were ecstatic.
And I thought about this.
I thought what would've happened if I'd pretended to just like that food from the get-go that I didn't really like.
They probably would've kept making it.
They never would've gotten an enthusiastic endorsement from me.
They never would've felt the thrill of accomplishment from having pleased someone who is difficult to please.
And I would've been stuck eating more and more of something I didn't want to eat.
Instead, I showed that I was hard to please, and that made people want to please me more... ultimately ending up a more rewarding experience for us both.
And that set some wheels turning for me.
Steve Jobs, Pickiness, and Perfection
I loved the Steve Jobs biography by Walter Isaacson. Loved it. A lot of people didn't like it because it shows Jobs being mean to people and throwing temper tantrums. That wasn't what I was focused on, though. What I was focused on was how free Jobs was to express his likes and dislikes, and how mesmerizing and compelling and effective this made him at building really incredible products.
The book even provides something of a roadmap to get there.
I've realized that I am too nice in many areas of life. I've improved markedly, even over just the past year - people around me have said so - but I've still got a ways to go. That stems from an overabundance of empathy, and childhood instruction to always be nice - put others' emotions ahead of your own.
And this is good, to an extent - it teaches you socialization, agreeableness, not burning bridges with others. It teaches you how to keep people around you and manage emotions.
What it doesn't teach you, though, is how to get results out of people.
If every time an employee of yours brings you some mediocre product of his / her work, and you tell him / her, "That's great! Great job!," then he or she will never learn where the problems are, never feel any need to refine that production, and never improve.
You look at Jobs, and you see a guy who was - mentioned several times in the book - apparently intentionally cruel. More cruel than he needed to be. But why? Was he a sadist?
No. By being overly picky, he impelled people to produce at superhuman levels. He simply refused to stand for mediocre.
And as a result, people worked harder to please him than they did any other CEO at any other company. And as a result, his teams produced better quality products than did the teams of any other major multinational company of the era. And as a result, Jobs and Apple go down as legends of history.
My argument would be, much of this can be boiled down to Jobs simply having a spectacular eye for detail, a crystal-clear vision for what he wanted the finished product to look like (at one point, an advertiser asked him what he wanted, and Jobs replied I don't know, that's why I'm paying you! When you show it to me, then I'll know if it's what I want or not!), and a level of being hard to please that was extreme in its honesty, unfilteredness, and precision.
He'd just tell people something wasn't good enough, and keep telling them it wasn't good enough, until they made it good enough. And then he loved it. And his teams worked their tails off to get it there.
You know the results yourself. Chances are, you have one of those results in your pocket or your computer bag right now.


Obviously, you're not Steve Jobs.
And that pretty girl you just met is not an employee. If you're mean to her, she's going to walk away and not come back, not hit the desk harder to figure out how to give you what you want.
So, there is a limit to this.
Nevertheless, employing pickiness in your interactions with others will enable you to more easily navigate into the position of being the approver... so long as you're doing it right, of course.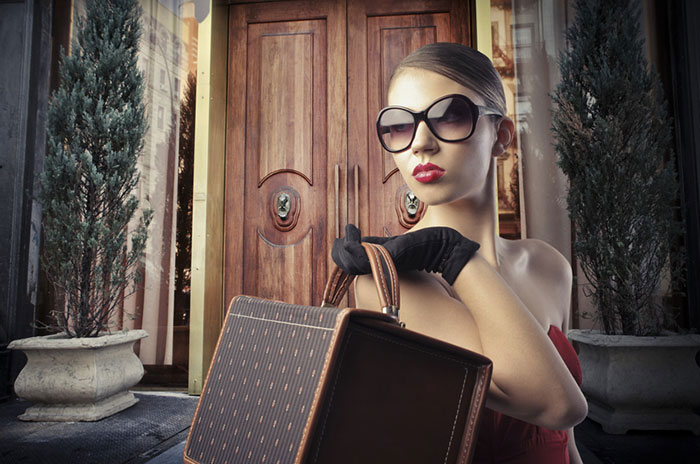 Let's have a look at how to be pleasingly hard to please.
Being Hard to Please: The Components
Being picky and hard to please comes down to four (4) separate components:
You must have strong likes and dislikes
You must feel comfortable saying "no"
You must be

honest

You must provide enough value that others want to overcome your pickiness



Because of that last point, I only recommend becoming hard to please for men who are high intermediate or advanced with the social and seductive arts. If you try acting picky to compel people to work harder for you as a beginner, you're going to end up with a whole lot of nothing.

In addition to those, I'd say there's another element that has varying effects: your degree of social grace. Lower social grace combined with pickiness leads to a more powerful "approver" effect, but also to burnout and ego depletion in those its used with. Higher social grace modulates this burnout / depletion effect, but leaves you with somewhat less impact with your pickiness. We'll look at both of these below.
1: Strong Likes and Dislikes
If you don't know what you don't like, how can you possibly know what you like?
Here is where one of the advantages of being a picky eater comes into play, for you will often find that when someone is picky in one aspect of life, he's picky in many more of them.
This isn't universally true - for instance, I'm not really that picky about movies (I enjoy most kinds). But it's true enough.
Knowing what you don't like enables you to communicate this to people... and it puts you in the position of being someone others want to please. Here, for instance, are some things I really don't like that most other people like a lot:
Pretzels
Hamburgers

Saunas
Massages
Gross-out horror movies
Running
Beer
Fruit, fruit-flavored drinks, and fruit-flavored ice cream

Coffee
Imperfection
Tattoos

Blowjobs
Fat, in either my steak or my women
People who talk authoritatively about things they haven't thoroughly explored

When these things are presented to me or offered to me, I decline, and that frequently sends the person scrambling to find something else of value to offer instead.
I'm not deliberately trying to have that effect. It's simply the effect of being a picky person.
The flip side of this, of course, is that I also have strong dislikes. I love dessert, for instance, and it becomes a running joke among people who know me that we can't leave the restaurant until Chase has had dessert. When people ask me why I like it so much, the answer's always the same: life's too short to not indulge in the things you love. So I will. This also gives people an easy way to bring me gifts when they want to: they simply bring me desserts. Most girlfriends I've had quickly got into the habit of bringing me special desserts fairly often.

What about if you don't have very many strong dislikes or likes?
This is often the case when you're younger and simply haven't experienced all that much yet. The only way you can build a portfolio of likes and dislikes is by going out and living life and trying lots of new and different things and building reference points. That's how you find out that you dislike sushi, but love calamari, for example, or don't like baseball but do love tennis. If you never go to restaurants and never watch or play sports, you'll never find these out.
2: Be Comfortable Saying "No"
When I was young I liked saying "no" because I'm very contrarian by nature. I got a kick as a youth out of showing everyone how different I was from them, and out of the shocked expressions that would pop over their faces.
When I grew older and I wanted to learn how to conform so I could more easily move among different social groups, though, I tamped down this contrariness and sought to blend in more. I stopped saying "no" and started saying "sure, why not."
Climbing out of this and back to my old contrarian self has proved a lot harder than going in the opposite direction was. Even today, I still find myself fighting something of a desire to please. Younger me still has current me beat in that department... at least for a little while longer.
How do you get comfortable saying "no?" Simply by doing it.
There's no easy way to magically get comfortable saying, "Sorry, I'll pass," "Hey, actually, let's not do that, I'd rather not," "No thanks, but thanks for thinking of me," and other declines than by making yourself say them and getting used to them.
It's tough to become less accommodating when you're used to being more so.
You'll even have to do this with long-time friends, with whom you may have to say something like, "Hey, I know I always used to go for that, but I was trying to work on my social skills and keep myself open to just about any opportunity. These days I'm trying to pare things back down and get it down to just what I want to do, though."
Once you're able to effectively say "no" to people, it becomes a lot easier to avoid the things you don't want and only have the things you do want around you.
3: Be
Honest
The other thing that's great about being more picky with people? It's more honest. If you're doing things you don't want to do for the sake of being accommodating, you're lying.
You're pretending to like things you don't. You're sucking it up... you're being someone you aren't.
This is worth doing with something new. Sometimes, there are things you don't like the first two or three or ten times you do them, but once you develop a certain level of familiarity and proficiency at them, you begin to really enjoy them.
However, some things, no matter how much you try them or do them, you never learn to love them, or you just don't care to learn them in the first place. In either instance, it's usually better for you to simply abstain than to force yourself to indulge in the disliked food, activity, or whatever it is simply for the sake of going along with the crowd.
If you're honest with yourself and those around you, you ought to be able to say, "Yes, I'd love to do that," or, "No, I really don't want to do that."
4: Provide Enough Value Others Will Accommodate Your Pickiness
You can be the pickiest person in the world, but if hanging out with you, being your friend, or being your girlfriend doesn't result in a greater return in value on what's invested in that relationship by somebody else, nobody's going to have much interest in accommodating you.
Why's that?
Imagine some personal hero of yours - a writer, an actor, a politician, whatever - that you've been in contact with but never met, you found out really liked people who knew some unique specialty restaurants that would surprise and delight him (or her). And now, this person was coming to your town, and you had a chance to meet. Would you try to find a really neat, original specialty restaurant to take him or her to? Of course, right?
Now let's say some guy you invited to come hang out with you casually at a restaurant and bar downtown responded by telling you he only really enjoyed unique specialty restaurants. You don't know this guy from Jack and he doesn't seem to have much value on offer besides being a warm body. Are you going to go out of your way to find an awesome restaurant to take this guy to? Of course not.
What's the difference? It's the perceived value that each of these two people offer to your life.
One of them you think offers a lot of value, and so you'll go out of your way to accommodate his pickiness and perhaps curry favor with him. The other offers little or no value, so you won't bother.
You want to fall into that first camp, ideally.
I won't go very much into how to be a valuable person to others, since it's covered rather extensively in the programs sold here and in various articles on the blog - but have a look at these if you need a refresher (or an introduction) on value:
5: Use Social Grace Accordingly
Two (extreme) examples of how to tell someone you don't want something:
Overly polite: "Oh, thank you very much, but I'm already full from dinner. I'd love some next time, though."

Diva-Like: "Are you kidding me? I hate those! I can't believe you would even offer that to me. Please get that away from me... you should know better."
Those are both more extreme than you're normally going to want to go, but I wanted to use the extremes here to properly display how each spectrum looks and the message it conveys.
In the first (too polite) example, there is no indication whatsoever that the person doesn't like something, and thus, no one will try to accommodate him in the future. He doesn't seem hard to please, just what he says he is: full.
In the second (very rude) example, the individual all but throws a temper tantrum about being offered something he doesn't like, which will result in both MUCH harder efforts by others to please him, and/or burnout, fatigue, resentment, and at last animosity and connection-cutting by others.
The first is too nice. The second is too mean.
You will see diva-like behavior with some actors / singers / politicians / inventors / CEOs, because it can be very effective in the short term. It generates results through fear... fear of failing to please this rather extreme person. However, it also leads to a lot of burnt bridges, people who refuse to work with the individual, and resentment and animosity and a bad reputation.
You will see overly polite behavior with many normal, less confident individuals who simply don't want to rock the boat. They're so afraid of appearing ungrateful that they'd rather avoid having to express an opinion altogether.
My recommendation is that you aim for somewhere in the middle. For me, when people offer me something I don't like, my response is normally, "No thanks, that's not really my style, but thanks for thinking of me," or, "Thanks, but I don't eat fruit, it's way too healthy for me," something along those lines. It's polite enough that people aren't hurt or offended, but clear enough that they know that you absolutely do not like something, and if they value you and want you happy and around them, they'll work harder to be more accommodating around you.
A World Where Everyone is Moderately Hard to Please...
... I think would actually be a better world.
Passive aggressiveness would vanish, because nobody would be repressing his wants or needs.
The value that people offered one another would shoot through the roof, because each of us would have to find some way to compensate for the extra work we'd be asking others to put in simply to keep up with being our friends.
And everybody would get what he or she really wants. Instead of making do with something less, but trying to fool himself and others it was more.
But, as it stands, most people aren't very picky, or at least never learn and develop and use the ability to say "no" to the things they don't really want and provide so much value to others that it compels others to work harder to win their approval, rather than drop them or run in the opposite direction.
So... can you be hard to please?
Well - of course you can!
So long as, that is, you figure out your likes and dislikes... get comfortable saying "no"... get honest with yourself and others... make sure you're providing scads and scads of value above and beyond whatever it takes to please you... and calibrate the level of social grace you use to how strongly you want to come across, and how people are likely to respond to your comportment.
You probably can't do this as a beginner in the social and seductive arts.

You may not even be able to do it as an intermediate.
But once you can do it... not only is it powerful tech for setting yourself up as the approver, but it gets you what you want, and helps the people around you understand you better and build a better relationship with you, too.
Yours,
Chase Amante
Get Your FREE eBook on Texting Girls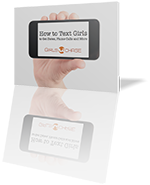 Sign up for our email insights series and get a copy of our popular ebook "How to Text Girls" FREE. Learn more ...
---


Trying to piece together a seduction strategy bit-by-bit, article-by-article, question-by-question? Stop killing yourself doing it the slow and difficult way - and get it all spelled out for you instead, in detail, in exactly the order you need to learn it... with homework, too.
With our complete mastery pick up package, you'll get our 406-page how-to eBook How to Make Girls Chase, our 63-minute long video Spellbinding: Get Her Talking, and 3 hours of audio training - all for less than the price of the book and video alone.
Quit banging your head against the wall - get it now, to speed your learning curve up dramatically... and start really getting the women you want to want you too. You can go right here to get started and be downloading your programs in minutes: How to Be a Pick Up Artist.
Related Articles from GirlsChase.com