When to Use Black and White Thinking (and When Not to)
In "Your Mental Model is Flawed," Lu asks a great question:
"

Chase, I like your analysis of how there is no black and white between what is good and what is evil, because both are seen in different lights by separate cultures, societies, and individuals.

However, do you think having this "black and white" mentality is good for other areas, such as leadership? I feel like in moving your interactions forward with women, or in business, you're either going to do something, or you aren't. A gray area when it comes to leading, I believe, would be a sign of indecisiveness.

A response on how you have become a leader, not just with women but in all areas would be greatly appreciated. Keep up the good work!

"
Black and white thinking's a fascinating topic. The psychological tool of black/white thinking is extremely powerful, though it rests normally on an incomplete view of the world. However, it's somewhat essential at some degree to progress and motivation in anyone.
Understanding something like black and white thinking, the question really does become, "How deep down the rabbit hole do you want to go?"
Particularly if you really want to wrap your head around why people do it and why it has such a powerful hold on people's minds, you'll find the rabbit hole on this one goes rather deep.
And the truth with black and white thinking is, even the most fair-minded of individuals employes it to some degree to get anything in his life accomplished other than simply lie in bed.


There are a couple of different terms for black and white thinking in psychology, depending on how you use it. One of these is splitting or all-or-nothing distortion (see the Wikipedia article on splitting here); the other is false dilemma, a logical fallacy (Wikipedia article here).
For simplicity's sake, we can consider splitting the psychological effect, and false dilemma the outcome of that effect. So, for instance, you may decide that Pizza Hut is evil and Papa John's is good - that's you splitting. You may then decide that people either have to support Pizza Hut (evil) or Papa John's (good), thus creating a false dilemma (that fails to consider other pizza alternatives, like Domino's or a good Italian restaurant or frozen pizza you buy at the store).
(there's also an opposite fallacy to the false dilemma - the "argument to moderation" - in which something "in the middle" is proposed, even if the middle is still actually a bad result - e.g., King Solomon's proposal in response to two women quarreling over which woman a child belonged to was that the the child be cut in two and one of the women take the top half and the other woman the bottom... but we won't explore the argument to moderation here)

When I talk about black and white thinking in this post, I'll mainly be referring to:
Splitting as the psychological element that's happening in the splitter's head

A false dilemma as the outcome of that element that influences the splitter's thoughts, words, and actions
When you engage in splitting (black and white thinking), you create for yourself (and those you hold influence over) a false dilemma of only having a limited number of choices.
The Emotional Root of Splitting
Remove emotions from the human brain, and people become almost non-functioning. Even the simplest decisions for someone who's had a brain injury that causes the loss of emotions become infinitely complex. Several studies documenting decision making by individuals who've had damage to the emotion processing centers of their brains have found that these individuals simply cannot choose between one appointment slot and the next, or between a $15 pen and a $15 wallet. Why not?
What happens is, emotion stripped away, the chooser has only logic. And logic free of emotion is something that can simply go on forever. Well, if I pick the wallet, that's the right choice, because I already have a hundred pens at home. But actually, that's a rather impressive-looking pen, and the pen is more likely to make me look good to others than the wallet. But actually again, I need a new wallet, as my current one is beginning to fall apart, and it's much more convenient for me to just take the wallet. But, if I want a pen like that, I'm not even sure what brand that pen is or if I can get it somewhere else. But...
You've no doubt had debates like these before over seemingly trivial things. They likely only happened because you either had zero emotion toward either of the choices, or too much emotion between them. What got you moving eventually? You probably got upset with yourself over not being able to decide, and so forced yourself to choose. But that impatience with your own decision making is itself is an emotion, and not something that people without emotion can experience.
At some extent, whenever faced with a choice, you must emotionally decide that one choice is better than the other. One choice is the "right" choice, and the other choice is the "wrong" one. You can't do this running on pure logic - there's always a better reason to choose the thing you were about to not choose - you can only do it with emotion.
And even at the tiniest levels, every emotional decision you make is a form of splitting. One choice is good, and the other is bad.
These may not be highly emotional decisions. But the more certain you become, the stronger the split is. The more black and white your thinking has become.
Think of a holiday where people get dressed up one way or another. Pick St. Patrick's Day, for instance; that'll be here soon. Everybody knows that on St. Patty's Day, you wear green and drink beer.
Let's say you wake up the morning of St. Patrick's Day and you've got to decide what to wear. You look through your outfits and find you only have one green outfit... and it's really not a great set of clothes by far.
Now you're faced with a choice:
Pick the better, more fashionable clothes to wear, but not be wearing green, or

Pick the green clothes to wear and say, "To hell with fashion, it's a holiday!"
Because this choice has now become more emotional and the stakes are raised, you're forced to split harder to make a decision. Therefore, if you choose to wear green, you're a lot more likely to spend the rest of the day judging people not wearing green as "people who don't feel the holiday spirit" or people who just "aren't with it;" and if you choose to look fashionable or professional instead of green, you'll spend the rest of the day judging holiday revelers as "childish and immature" or "people who don't have to look good for a living."
Even over something like what clothes to wear, to some degree people engage in black and white thinking.
The Power of Black and White Thinking
Without emotional decision making - without saying, "This is good, and this other thing is bad," you cannot lead. You might call me a hypocrite for telling you in the mental model article that your model is flawed if you see the world in blacks and whites, only to tell you in this article that you can't actually do anything without seeing the world in blacks and whites, but it isn't hypocrisy; it's just the weird way of the world and how we interact with it as humans.
As a human being, you've more or less got to choose:
Do you want to see things truly honestly? Then you need to discard black and white thinking. Caveat: you won't be able to make any real decisions... even simple ones.

Do you want to make decisions and get stuff done? Then you need to embrace black and white thinking. Caveat: you won't be able to see things honestly... even the simplest of things.
To make a truly logical, emotionless decision, you'd need to have an infinite amount of information, and the ability to process that infinite amount of information through infinite numbers of scenarios. The emotionless guy is still thinking about the choice of the $15 pen or the $15 wallet the next day because his brain is still calculating all the possible scenarios. He's 14 chess moves in, and at that point there are so many variables to consider and so many ways the choice of the wallet or the pen could play out it's taking him longer and longer to run through all the pathways. And there's no end to this chess game, because it's the real world, not a game. There's no king to capture.

Black and white thinking gives you a simple out: it allows you to CHOOSE. You decide then and there that one thing is bad, and the other is good.
It's a false dichotomy - you're labeling things bad or good that in reality are neither - but it allows you to get moving.
Black and white thinking, then, is integral to decision making (and it's something we'll talk about again whenever I get that article on being decisive up).
It's integral to leading women properly and certainly (I'll discuss how below).
It's integral to anything action-taking related at all.
I dislike black and white thinking generally, but merely because most people misuse it. However, harnessed as a tool for generating action, and not worshipped as "the way of the truth" most people seem to see it as, black and white thinking can be very useful.
So long as it isn't being used on you, that is.

Most people who try to manipulate you will use black and white thinking to do so. Every religion on Earth uses black and white thinking to control its adherents and whip them up into frenzies. Every cult uses it. Even many "non-religious" organizations - the Freemasons, the Landmark Forum, any political party that's achieved any success of note - use it.

Why do they use it? Because most people see large chunks of the world in blacks and whites at all times, and this makes them very easy to control - just plug into their black and white belief system and go.
False dilemmas, therefore, are a hack for controlling people. If you want other people to do what you want, simply create a false dilemma for them; the vast majority of people, if you're persuasive enough, will fall right into the false dilemma and be forced to choose... usually between one choice you set up as very undesirable, and the other choice, which is the one they want you to take.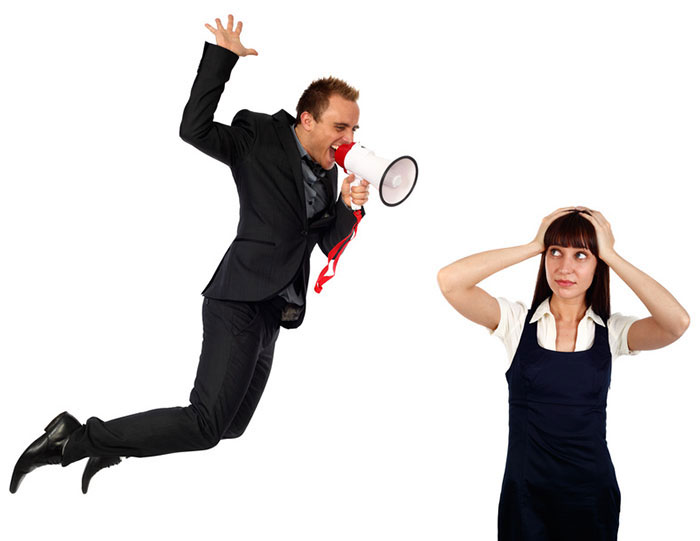 This is one of the reasons I detest black and white so greatly. I've seen it used time and again to manipulate masses of people into bad decisions that are directly harmful to themselves, and I've seen it used on a personal level by people who want to get things from others. I've had it used on me at times, and usually recognized it, but always ended up kicking myself later when I fell for it yet again the times I did.
The truth is, black and white can be used for good... but more often it is used by people who know how to hack the brains of others to get them what they want.
And usually - if you're willing to do something like that - the well-being of those whose brains you're hacking is of far lower concern to you than your own well-being and "just" rewards.
Defense Against the False Dilemma

As I discussed in "What Happens When You Label People (or Let Them Label You)," my standard recommendation is that when someone uses black and white thinking to label you as "other," you simply turn the label back around and label them as that other in a more vehement way (and use a good argument to back the label up).
So someone calls you sexist - that's black and white thinking; "you're either with us or you're against us" - you label that person back as sexist and explain why he or she is the person who's truly sexist.
This is how you must combat all black and white thinkers, at least in the most heated confrontations. If things are calmer, you can take time to question their beliefs at a meta level, like what we discussed on mental models. You can stop and ask them if the choices are really so limited; if things really are as pure a dichotomy they think they are (things aren't, of course).
But to people with stronger adherence to black and white, and to people who are highly emotional, this is not enough. The only thing you can do is fight them back on their own turf; impose their own false dilemma back upon them, and label them the very outsider they proclaim you are.
People using false dilemmas against you will usually use it to one of only a few ends:
To get your time and energy and commitment

To get your money
Or, sometimes, to get both
If it's to get your commitment, it usually comes in the form of:
"

This path is the ONLY right path, and all others are bad / evil / foolish / damned! Will you take this path and follow the light, or will you take the other path and be damned?

"
If it's to get your money, it usually comes in the form of:
"

This thing is the ONLY thing you need to have, and if you don't buy it / invest in it and you instead buy / invest in something else, you'll lose and suffer horribly and be a fool. Do you want to buy / invest in the right thing, or do you want to be a fool who spends the rest of his life regretting that he made the wrong choice?

"
Being aware of it is often enough - as soon as you hear it, you know you're hearing from someone who is, consciously or unconsciously, trying to manipulate others by presenting a false dilemma that he knows or believes he can hack into their minds with, and you can simply walk away, or say, "Thank you and goodbye."
Sometimes you can't walk away, though, and you must combat this person. For whatever reason. And in that case, you have three options for defense:
Question them at the meta level. Go a level higher than they are and ask them if things are really as black and white as they make them out to be. Is this really an accurate picture of the world? If your questioning is done well, you can usually get more reasonable people to see things a bit more logically and less through the black and white filter, though this won't work with the more emotional people or people who are in a more emotional state of mind.

Inform them you take the "bad" choice. Most people who use false dilemmas are counting on a) shoehorning you into having to choose between two options, and b) you not wanting to choose the "bad" choice. For instance, the guy who tells you, "Look, you're either with us or against us." When I have people say that to me, and #1 (going meta) doesn't work, my response to them tends to be this: "Well if you're going to force me into a false dilemma like that, then I choose to be against you, because if you were really on my side you wouldn't be putting me in a bad situation like that. I'd much prefer to continue being friends with both parties, but if you're saying I must choose, then I choose for you and to become enemies since you are the aggressor here. You forced me in this position; you're the bad person here." Interestingly enough, it's usually accurate - people forcing you into hard choices rarely are really your friends.


Refusing the choice they tried to push you towards generally takes people off balance, and instead of them trying to force you into a decision, they move into calmer courting of you instead - they were expecting you'd break, not fight back. At this point, you can usually go to #1 and begin reasoning with them logically, or tell them the two of you need a cooling off period and then go to #1.

Tell them they are the thing they're railing against. Sometimes it's dangerous for you to take the "bad" choice - for instance, if you're in front of an angry mob and they're telling you you're either with them or against them, you're not going to send them backpedaling by telling them fine, you're against them then; most likely, you're just going to end up lynched. If you have any kind of audience that isn't mostly favorable to you, you must cast the aggressor in a bad light. Unfortunately, at this point you're in a morality war, and the only way you win that is by making it clear that the other person is the morally bankrupt party, not you.

Morality wars are sticky and messy and bloody and it's better not to be in them if you can avoid it (because they're kind of pointless in the grand scheme of things, most of the time), but if someone brings the fight to you and you don't have a choice to get away from it, this is where you want to be better at painting others as immoral and bad and corrupt than they are at doing so themselves. In this case, you need to beat them at their own game - they came to you to tell you how immoral and evil you are, or how immoral and evil you will be if you don't do what they want; you need to respond by convincingly making it clear that in fact their views are the immoral and evil ones. Sometimes they will calm down and you can move to #1 and end up friends at the end; other times, you just have to bludgeon them until their spirits break and they give up and go away to go bother someone else. This is the only one that really takes some skill - you've got to be both good at winning debates, and you've got to train yourself to fly into moral outrage against those flying against you in moral outrage rather than break and retreat into your shell like most people do.

#3 may seem like a tall order, and probably is pretty hard for most people, but it's worth trying if you're in a black and white dog fight even if you're not that great at debating or making an argument.
My father's step-father likes to tell the story of when my father was a little boy, and a big kid a few years older than him would harass him and hit him as he was coming home and call him names. My father came home crying one day, and his step-father told him he was sorry that happened but my father needed to stand up to that boy if he ever wanted him to stop.
The next day it happened again; my father was walking home, trying to avoid that boy, but the boy found him again and hit him again and my father came home crying again. And his step-father sat him down at the kitchen table and said look: you may not be able to beat this little boy, but if you give him a bloody nose and something to remember, he's not going to want to beat on you anymore.
So, the next day after that, my father was once again walking home, and once again that boy appeared to harass him. But this time my father stopped, dropped his books on the ground, and fought that boy back. My step-father says that when my father came home, he was beat up pretty bad and had a lot of bruises - that other kid was older and bigger than he was, and the bigger kid won the fight. But the bigger kid was hurt too, and he'd learned the lesson; he never troubled my father again.
People attacking you with false dilemmas are just like this; even if you can't beat their argument - and at the point of arguments, it really comes down to who's the better debater, not who is actually "right" (you can be "right" about anything; give me any side of an argument and I can probably find a way to win it against anyone else who doesn't already have an immensely more thought-out and practiced position than I do, moral arguments included) - if you fight back against somebody attacking you morally with black and white thinking, even if you don't win, you'll usually give them cause to pause before starting up with you again.
When to Use Black and White Thinking

The flip side of splitting is using it on yourself; and this is the time when you want to use black and white thinking. Black and white thinking is necessary for making decisions, and it's a powerful force in that way. If you don't use it for that, you can very easily get trapped in indecisiveness.
Actually, the more I've studied the psychology of decision making, the more I've started to think that emotions tempered by a great deal of logic are one of the biggest reasons why intelligent people struggle so much socially when younger. I see a lot of really smart people who are socially awkward in their high school and college years. It might even be the majority of them. Why?
I think it's because really smart people have trouble deciding on one path over another. They're just able to see too many different ways things can go, and their emotions aren't screaming at them to just decide and take action. They're less passionate and better able to look at things calmly from a removed point of view. So instead of joining this group or that group or charging off after that girl they like or deciding to throw a party and invite all the popular kids in school, they hem and haw and deliberate and think about worst case scenarios and never end up doing anything... or learning anything, since lessons come from our failures and success, which, of course, require action first.

This hemming and hawing is great for avoiding nasty situations and learning things as an observer. However, it's not so great for getting the things you want and learning about the world through the eyes of experience.
One of the biggest personal coups I had in learning how to make better decisions was adopting snap decision making, and at an emotional level being able to do that comes down to splitting. To make fast decisions, you have to be able to say this one thing is good and this other one is bad, at least so far as its implications for you yourself are concerned.
I still think it's better to have as black and white-free a view of the world as possible, and to not impose your personal black and white views on others. The older I've gotten, the more I've realized what a fool I've been when I've presumed to decide for other people what's best for them. No matter how well you know someone, there are always things about them you cannot know that make whatever you think is best for them irrelevant. The best thing you can do for someone else is give them the freedom to decide for themselves. You also don't alienate your friends this way by putting them into mentally taxing false dilemma situations that cause ego depletion and buyer's remorse.
My philosophy on use of black and white thinking is:
Use it to make your own personal decisions for your own personal life

Use it to combat those using it to hurt you or force you to do something

Don't use it for anything else
It's like a car. If you have a car, you can drive yourself anywhere you want, and that's great. If someone else tries driving you places you don't like in their car, just drive them places THEY don't like in YOUR car, and they'll go away and stop bothering you. But don't go driving your friends around to places they don't want to go, unless you don't really want them as friends for too much longer.
Black and white thinking is your automobile for decision making.

How to Use Splitting to Lead and Make Decisions
To properly use splitting, you need to know two things:
What you want, and

What will get you there
If you can figure out those two things, black and white thinking will take you the rest of the way.
Part of the reason I recommend that guys who are new to learning how to get girls take a piece of paper with 2 to 3 goals for an outing written down on it tucked into their pocket when they go out is to take care of #1. You effectively offload the mental labor of having to decide what you want to the "past you;" past you decided, wrote it down for "future you," and now future you (which is now present you when you're out meeting new girls) doesn't have to worry about continually trying to figure out what he wants, because it's already there written down on that piece of paper.
You know your goals are to talk to six random girls and ask two of them for phone numbers, and you can gear everything you do that night around that.
#2 is a product of either experience or process. When you have neither, it comes down to luck. That's the guy who's just met two girls, one of whom is very attractive and somewhat aloof, and the other of whom is less attractive but more flirtatious. Which girl does he go for, and what outcome will he get? That depends partly on what his goal is - is it get as much experience as possible with any woman who's "good enough," or is it find the most amazing, beautiful woman in the world he's able to get and make her his girlfriend right now? But it also depends a lot on his experience, process, or lack of either. That guy will do one of these, depending on where he's at:
If he has experience (and experienced guys build their own processes by default), he'll know he can test a few things out with the more attractive girl to find out how interested she actually is without losing his shot with the less attractive girl. He knows if she doesn't bite, he can move to the lesser girl and still be okay

If he has process but not experience, he'll know he should try a few specific things with the more attractive girl to see if she bites and get a read on her attraction levels. He won't be as good at knowing how long to keep trying with her or at what point the less attractive girl goes into auto-rejection, so experience trumps process in this case, but he'll have a big advantage compared to the guy who has neither asset


If he has neither process nor experience, he'll either just go for the very attractive girl from the beginning and either get lucky or not, or he'll just go for the less attractive girl from the beginning and either have luckily made the right choice (if the more attractive girl actually wasn't into him) or unluckily made the wrong one (if the more attractive girl actually was into him, but concealing that interest, as more attractive women are wont to do)
This is why I put so much emphasis on process (as discussed in "Does Confidence = Success?"), particularly for newer guys. Without experience, the only thing that's standing between you and things being down to nothing but the luck of the draw is process.
So, let's say you know what you want, and you have a fairly reasonable idea about what you need to do to get there. Where splitting comes in is deciding for sure which way you're going to go to get there.
Splitting comes in when you know you'd like the more attractive girl, but you'd settle for the less attractive one if you can't have her, so you decide that the best course of action is to spend a few minutes seeing if you can get the more attractive girl to invest, to follow, to respond to a deep dive, to move when you tell her to move. If she won't do that after a few minutes, you'll walk away from trying to get her and shift your energies to the more "certain" girl instead.
That's how you use splitting. You decide that not going for the prettier girl is bad, and going for the second-best girl right away is bad. But you also decide that totally ignoring a girl who likes you for one who doesn't is also bad, so you need to find out if the pretty girl likes you first or not. If not, then you go to the other girl.
Another example of employing splitting usefully for decision making: friends are asking you to decide about whether to get Mexican food or Italian food, but you'd really like to have both too, just like your friends. So you pose the question to them: tacos or pasta? Still they can't decide. You can actually use splitting on the meta question of, "Will I make a decision or not?" So it becomes not about what food you actually want - you want both equally (or don't really care either way) - but rather about the fact that you need to make a decision, period. You get mad yourself for not being able to decide, so you just pick one - "Okay, let's get Mexican then. Salsa, tortillas, a little flavor - I could go for Mexican. It's always good."
There, the black and white thinking wasn't, "Mexican is good, and Italian is bad," but rather, "Deciding is good, and not deciding is bad." So, you force a decision, and get things moving - and everyone else is grateful that you aren't just standing around deliberating anymore.

Great Power, Great Responsibility
Being good at splitting and good at making arguments means that you have a very, very powerful ability to sway other people. Which means you need to be very, very careful.
I advise you very strongly against using splitting arguments with people. Historically, leaders who've used black and white to motivate followers get painted as villains and tyrants (think Hitler; Lenin; Pol Pot); leaders who've refused to indulge in it get elevated as saints (think Lincoln; Gandhi; King, Jr.; Mandela). If you look up the Wikipedia entry on the "you're either with us or against us" argument (which creates a false dilemma), you'll note the people using it in literature are nearly always the villains (the people using this one in real life include George W. Bush and Hillary Clinton). It denotes a kind of weakness - your argument doesn't merit enough support in its own right, so you have to force people into allying with you by scaring them about being labeled an enemy, or foolish, or unpatriotic, or whatnot.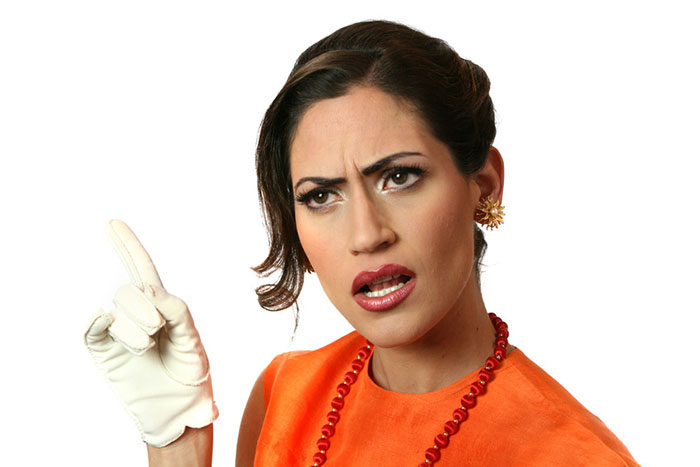 In addition, there's another very good reason why this usually leads to the splitter being cast as a villain - that reason being that playing around with people's ability to decide for themselves is one of the greatest crimes you can commit against other people. You force them into decisions you've fooled them into thinking are good or right, that lead them inevitably toward bad ends.

Rather than making everything a moral argument, my advice to you is to be responsible with the power of black and white thinking and save it only for your own decision making and for combatting those who'd use it against you or others around you.
Other than that, when communicating to others and urging them to make decisions, present emotionless choices. That is, "Well, you can do this, and the likely result is this; or you could do that, which will have this effect, and likely this outcome. There's also this choice, which probably leads to this happening and then this." In this way, you help them to understand the choices better to make their own decision, rather than force a false dilemma on them and push them toward choosing what you want them to choose.
You can force decisions where your own time or other resources are on the line - you're trying to move things forward with a girl, but she's hemming and hawing, for instance. But you don't try to force her to decide for you - you just push her to decide one way or another period, or you assume her interest and start escalating with her, and if she makes up her mind that she isn't all that interested in you, actually, she can leave any time to find someone else she is interested in.

This requires a certain degree of outcome dependence, of course - you've got to be more concerned with helping other people lead the lives they want to lead than in getting whatever you might want to get from them - but it also leads to much stronger friendships and alliances, and the ability to form lasting relationships with powerful people. People respect you much more too, because they see that you respect them. We laugh when the bad guy falls down and gets hurt because we have no respect for him. We might laugh a little when the good guy falls down, but then we feel a little bad about it, extend him our hand, and help him back to his feet. No such kindness is extended to the bad guy, because he gets no real, substantial respect.

Your friendships and alliances are much stronger without black and white too because powerful people do not tolerate having others who are constantly trying to get things from them by imposing black and white views on them around for long. They toss those relationships in the rubbish bin, and surround themselves with people who help their decision making... rather than try to commandeer it.
If you want strong people around you who will help you and contribute to your life, and not weak people who will bow to you but also slow you down and hinder you, be someone who helps people understand choices but not someone who tries imposing those choices upon them.
Other than that, do use black and white thinking for your own decision making, and your own judgment calls. If you know what you want and what path you want to go down, you can use splitting very effectively to get yourself down that path.
And don't be afraid to keep a little black and white thinking in your back pocket to break out on people who try to use it on you. You can't always be calm and measured, after all... the world's far too chaotic a place for completely calm to win every time!
Always,
Chase
Get Your FREE eBook on Texting Girls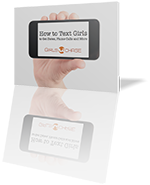 Sign up for our email insights series and get a copy of our popular ebook "How to Text Girls" FREE. Learn more ...
---


Trying to piece together a seduction strategy bit-by-bit, article-by-article, question-by-question? Stop killing yourself doing it the slow and difficult way - and get it all spelled out for you instead, in detail, in exactly the order you need to learn it... with homework, too.
With our complete mastery pick up package, you'll get our 406-page how-to eBook How to Make Girls Chase, our 63-minute long video Spellbinding: Get Her Talking, and 3 hours of audio training - all for less than the price of the book and video alone.
Quit banging your head against the wall - get it now, to speed your learning curve up dramatically... and start really getting the women you want to want you too. You can go right here to get started and be downloading your programs in minutes: How to Be a Pick Up Artist.
Related Articles from GirlsChase.com