When to Course Correct Socially... and When Not To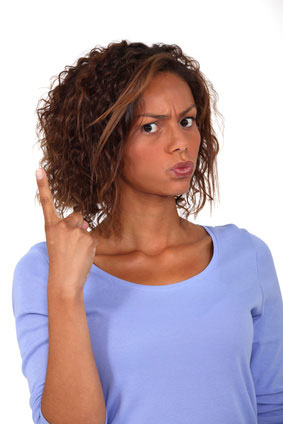 In the article on operant conditioning the other day, I'd made some terminology mix-ups that a commenter with the handle Slightly Confused noticed and pointed out to me in a very polite and socially gracious way, and I checked on the errors he pointed out, realized he was right, owned the mistake, and corrected it. I commented back letting him know of the correction, and he had this to say after:
"

Thanks for handling my earlier comment so well. I'll have to remember how you responded for when I run into that situation in the future. If you want another article idea, you could write one on corrections. It could talk about how to handling being corrected in different situations as well as when and how to correct others. The article could differentiate between corrections based on opinions and based on facts and could talk different situations such as pickup, a long term relationship, being out with friends, meeting someone new, and in a business situation, like one were a boss says something incorrect (or the boss corrects you), when you are with peers, or when you are talking to a customer. It also could cover the situations when you should and should not correct yourself when you realize you are wrong and the long term effects handling the situation a certain way may have. I realize that may be too big of a topic to cover but hopefully it gives you some ideas or something you can use.

"
Some interesting ideas for a post there from SC - when and how to correct yourself, and when to perform a course correct, effectively.
And this is more nuanced than you might at first think.
There's a surprisingly great deal at risk in correcting oneself - you chance losing the confidence of those who were depending on you to know your stuff, you chance undermining and reversing whatever momentum you had, and you even chance transferring momentum over to an opponent who's hard at work endeavoring to snatch at the moral high ground away from you.
So should you ever do a course correct? With so much to lose, does it make sense to ever correct yourself... or might it be better just to soldier on, never admit mistakes, and keep your own personal reality distortion field tuned to maximum at all times to take others' eyes away from the inconsistencies?

It's not until you spend time around all manner of different personalities that you learn the real powers and limitations of corrections.
The simple formula is, the more emotional someone is and the more he or she has an agenda of "getting something" from you that you may not necessarily want to give, the worse it is for you to course correct. Meanwhile, the more rational someone is and the less he or she has an agenda of "getting something" from you that you may not necessarily want to give, the better it is for you to course correct.
Before you decide if it's a good idea to correct yourself or not, run through these questions:
Does this person

want

me to be wrong for his own satisfaction?
Does this person want me to be wrong for

emotional

reasons?
Does this person want me to be wrong for

strategic

reasons?
If the answer to any of those three questions might even possibly be "yes," then you need to proceed with extreme caution.
Skeptical that a course correct can have that big an impact? Let's examine.
Emotional Momentum
There are two kinds of people who want to steal your emotional momentum and transfer it to themselves:
Opponents of yours, and
"Psychic vampires"
"Psychic vampires?" Before you think I'm going to get all mystical on you and tell you to start drawing pentagrams and pull out your digitally scanned copy of the Necronomicon, read on.
Opponents are easy enough. Picture a worked up political campaign, with two candidates for a governmental leadership debate deadlocked in a tough, nationally televised debate. Imagine one of those opponents laying into the other full-bore about something he's said: "You're wrong, you're wrong, you're wrong! Just admit it! Here are the facts - read them! What you've said repeatedly is incorrect!"
This - this "raising of the stakes" or "upping of the ante" - is a bold, risky move. If it flops, the candidate trying it looks like a fool, and he probably eviscerates his chances at victory. But if it works... if he's able to browbeat his opponent into submission, either by admitting a mistake or by causing him to freeze up and not be able to effectively respond, he may come away looking far stronger than he did going in.
There're two reasons you don't see this much in actual high level political debates:
It's a tactic normally employed by the dark horse candidate who's not going to win any other way than by substantially stirring the pot and affecting some massive sea change in the viewing public's opinions, and

Most political candidates have positions that are too vague to be effectively assailed, and are too adept at sidestepping these attacks without being flustered. That means that raising the stakes like this is a lot more likely, at least in the political arena, to fall flat than it is to get results
That said, imagine if an opponent did give into this, and awkwardly started stuttering and saying, "Well, you know, when I said that before, what I actually meant was..."
If the issue is an important one, the momentum can change in a very big way to the other candidate (however, most of the time when you do see this used in political debates, it's over some silly, insignificant issue, and the press breaks it down later and makes it sound ridiculous that the candidate using it blew it up to such melodramatic proportions).
In the real world though, most folks aren't savvy debaters, and most folks have far more specific positions than what a politician will adopt. That means there are a lot more potential chinks in the armor to be assailed, and you'll probably be a lot less ready to defend yourself against this kind of attack when it comes, especially if the opponent seemingly has a point.
And if an opponent of yours does this in front of colleagues, or your boss, or socially in front of friends or your girlfriend or that cute girl you liked and have been meaning to ask out... if you respond by correcting yourself or stuttering out something that shows you think he has a point and that, yes, you may well be wrong, you're sunk.
One of the insidious "twists" that can happen here sometimes, though, is that you can sometimes find yourself in situations where you are completely, 100% correct... but you end up against an opponent who's far more experienced at seizing the moral high ground and attempting to paint you as incorrect, incompetent, or worse, and because you're so unused to this kind of an attack, you aren't able to respond well, or may even begin to question your correctness yourself.
I learned this from someone I knew who would routinely do this to everyone around him. He'd continually attempt to convince everyone close to him that they were wrong about a number of different things, and the end of the argument would be, "And that's why you should do X for me," or, "So you see, you really need to give me Y, because you know I'm right." And people would do it! It wasn't until this acquaintance turned this focus on me that I experienced the full force of it... I eventually learned how to counter it, but this sort of assault is very disconcerting when you're inexperienced it putting it down.
How about this "psychic vampire" thing mentioned above?
When I first came across the term "psychic vampire," it was as a college student stumbling across some mystic website that described people who'd glom onto you and drain all your energy away as "psychic vampires." The page claimed that these were people incapable of producing their own "energy" and needed to "suck it away" from others. Thus, psychic vampire.
As it turns out, you don't need telepathy or mysticism to explain this phenomenon. It's simply the process of emotional venting and emotional transference. Just like what we discussed in the article about how to be a dominant man where winning even a rigged fight against a weaker opponent boosts confidence and aggression and assertiveness, and failing to win a rigged fight against a stronger opponent has the opposite, detrimental effect, so too does someone dumping a lot of negative emotions on you suck all your emotional momentum away, just as that person dumping all those emotions out on someone else free him up and reenergize him - effectively, transferring your energy to him.
Think of an emotionally self-contained person as a battery that slowly generates his own emotional energy, and a "psychic vampire" as someone who, due to depression or victim mentality, is a battery that can only be recharged by taking energy from other batteries.
Well, one of the things these individuals will relentlessly do is try to correct you, impose their views on you, and constantly tell you you're wrong. Even if the rest of the world thinks you're right. Why? Because it provides them with an emotional victory, and subsequent testosterone boost.
By getting you to admit being wrong, they get an emotional boost, and you take an emotional hit.
And the more time you spend around these individuals, the more drained you become.
Satisfaction and Strategic Rationale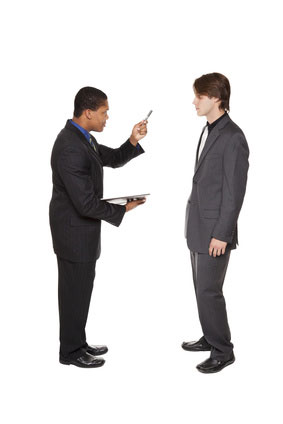 There's a fair bit of overlap between these and emotional momentum. Someone may really only be out for his own satisfaction, or he may have a strategic rationale. Whichever the case may be though, he goes about attempting to achieve his objective by trying to steal your thunder, emotionally, by getting you to do a course correct under emotional pressure.
Most of the people commenting angrily on forums or articles on the Internet, for instance, are examples of people out for their own emotional satisfaction. They want to prove people wrong, and they'd like nothing more than for whomever they're calling out to have to change courses because his or her argument has been totally defeated.
Political arguments are one example. Evolution vs. creationism is another current one (though hopefully it won't be for much longer). Feminists vs. men's rights activists is still one more. Anything where people feel polarized to one side and diametrically opposed to another is like this. All the commenting largely ends up being useless for anything other than whipping up one's own co-believers into a frenzy, but most of the time that doesn't go anywhere either.
Strategic rationale, though, is a very different animal.
Someone with a strategic - rather than a satisfaction-oriented - rationale for trying to prove you wrong and force you into a correction does so because he intends to use that correction to swing momentum in his favor in order to get something for himself.
That could be:
Something from you (e.g., money, property, support, you to not prevent him from doing something, etc.)

Something from the audience (e.g., more recognition or a promotion from the boss, more respect and deference from the social group, more attraction and desire from a girl, etc.)
Someone with a strategic rationale is usually instantly recognizable from someone going for his own satisfaction because the attempt to get you to correct yourself will seem to come at an unusual time - i.e., in front of a big group of people - instead of privately, where you might save face; or, it will seem to come over something that really shouldn't be a big deal, but suddenly is. If something seems slightly "off" about the person making a big deal about something, it's because he or she is trying to get something more than emotional satisfaction.
Do People Ever Correct You for Good Reasons?
Yes, absolutely! Many people who correct you only do so because they are trying to help you out, want to make you look better, or are perfectionists and would like you to be a little more of a perfectionist, too.
The telltale signs that someone is trying to correct you with good intentions are:
The correction is being done out of public view, largely just one-on-one

There's nothing this person

wants

from you, other than correct information
The correction is free of accusations, attacks, or demands
The correction is politely, graciously worded and conveyed

The quick and easy question to ask yourself to figure out if intentions are good or bad is this:
"If I course correct here, does it feel like I am giving in or losing in any way?"

Sometimes, however, especially if you're sensitive or paranoid about being corrected, you may interpret a friendly correction as hostile. So, it's always good to follow up that last question with this one:
"Is there a way I can course correct here that does NOT give in or lose in any way?"

What you're trying to figure out, really, is if the individual asking you to correct yourself is doing it for your good and his good... or just his good.
As soon as you figure that out, you can start working out how to respond.

Let's say you've determined that someone's intentions are noble, and he or she is not trying to suck away your emotional momentum for selfish or nefarious purposes.
He doesn't want an emotional boost from you.
He doesn't want you to give him money or property or promises.
He doesn't want to show you up in front of others and elevate his position in contrast.
All he really wants is a little honest clarification, or he wants to help you out.
How do you handle correcting yourself properly in situations like this?
Timing a Course Correct
When it comes to changing courses, timing is everything.
The main rule is, never change courses while emotionally cresting. Why? Because it wrecks momentum.
Think about. What kind of mental state do you need to be in to:
Accurately assess whether something you previously said or did was wrong
Evaluate it compared to the suggested alternative
Conjure up in your mind any

additional

possible alternatives
Weigh all possibilities against each other
Pick a new winner from among the possibilities

Assess the right way to properly recant prior false or misleading statements, arguments, actions, or attitudes, and set yourself on a new course?
It certainly isn't in the midst of an emotional height.
Why? Because you will crash and lose momentum.
I'm a pretty logical person most of the time, but after spending time around people who constantly and intelligently challenged my views and finding myself constantly winded, worn out, and emotionally drained, I realized the importance of not allowing yourself to correct courses in the midst of an emotional peak unless it's a dire emergency.
You see, most of the time, when people are asking you to make corrections, they're small corrections. They're not that important in the grand scheme of things. They're often arguments over semantics, really.
Now, if it's something like you're about to sign on a dotted line and put all your life savings into a risky venture, or you're about to go jump out of a plane and go skydiving for the first time, and somebody tells you, "No, wait! You're missing something important!" then that's a time you probably want to hesitate, sacrifice emotional momentum, and hear this other person out.
But if it's not as major as that... it's usually better form to simply file the suggestion away and come back to it later.
For instance, if you are about to go to a dinner with a bunch of people, and you have a girlfriend who's really looking out for you and you talk to her and tell her you're going to that dinner and she suddenly causes a big fuss about the fact that these people are people you don't really like, and you're wasting your time going here when you could be working on business, which you've told her repeatedly is the most important thing for you to be working on, it's probably going to be emotionally jarring, and you're usually best to dismiss these concerns on this one occasion and go to the dinner.
Once the emotions have subsided and you can look at things calmly and rationally though, you can go back to that same girlfriend and say, "You know what? You were right. That dinner was a waste of time, and the people there really aren't people I get any value out of associating with. I'll turn those dinners down in the future. Thank you for helping me protect my time better."
If you stopped and did a course correct when you were emotionally set on doing something, the effect is often worse than if you simply followed through with your plans, then corrected after.
Why's it bad to correct yourself in the middle of doing something, instead of after it's already done? For these reasons:
You communicate to others that you're unreliable and cannot be counted upon to do what you say you will do - you even communicate this to the person who's asking you to correct yourself

You communicate to others that you're easily influenced, your plans are changeable, and even when things are supposedly set in stone, someone making an impassioned argument can sway you

You cast yourself into confusion or doubt when you have priorities, responsibilities, or obligations that need tending to and that you've committed to tending to, which sets self-precedent for you that makes you begin to doubt your own ability to follow through on the things you commit yourself to doing
For these reasons, I see it as vitally important that you not let others redirect you, even if their intentions are honorable to the fullest, when you are locked into a course of action and/or emotionally cresting and in danger of crashing if you correct yourself right then.
More on Emotions and Course Corrections
Even when someone is completely in your court, you should never course correct while she's emotional. Doing so provides the win-loss effect describes in the "dominant man" article; your corrector gets a testosterone boost and emotional uplift, and you take a testosterone hit and emotional crash.
The boost she gets is actually from feeling like a good person who's doing good and helping you; meanwhile, the hit you take is from feeling uncertain, doubtful, and wrong. Realize that this person will get the same boost if you come back to her later and tell her she was right and you're going to take her suggestion, but you will not take the hit if you do it later rather than immediately following the suggestion.
It's one of those weird quirks of emotions. Here's someone who's actually trying to help you... but you can't let them, until they've calmed down and you have too. Otherwise, there's a natural transference of emotional energy, just because that's how that works.
How to Correct Yourself
If you ever have the opportunity to practice debate, sales, or anything law-related or oration-related (even if it's something like Toastmasters), I highly recommend it. Being able to win arguments and dismiss opponents is a vital skill to possess, especially as you rise in prominence and attract more detractors looking to make a name for themselves by tarnishing yours.
When to not correct yourself:
When your corrector is correcting you solely for his own gain
When your corrector is highly emotional (correct later)
When your corrector is socially awkward / not allowing you to save face
When your corrector is correcting you on something you're already correct on
When to correct yourself:
When your corrector is correcting you socially gracefully
When your corrector is correcting you kindly and out of public view
When your corrector is not trying to get something from you
When your corrector makes an excellent, undeniable point
We'll talk about dealing with people trying to get you to course correct when they're selfish / scheming / rude / out-and-out wrong in a moment. For now though, I want to talk about correcting yourself when you have a chance to do it gracefully in a way that doesn't effect face.
You always want to correct yourself when you're obviously wrong and people aren't emotionally attacking you or putting moral pressure on you. Failing to do so just leaves you looking incompetent to calm, logical people, and afraid of owning up to and handling mistakes.
Correcting yourself can actually be a boon for:
Showing bosses, superiors, and business partners that you take your job very seriously and are on their side and not selfishly covering up mistakes or shifting blame to appear "perfect" (which everybody in business knows nobody else really is... so either you're owning up to mistakes, or you're covering them up / passing the buck)

Showing supporters that you respond to accurate, constructive criticism, aren't above listening to people who have a point and make it respectfully and well, and are, despite whatever your position in relation to them, still humble and relatable

Showing lovers, girlfriends, friends, and family that you are a highly self-improvement-oriented person who's comfortable admitting faults and jumps right on fixing them because he doesn't have time to waste covering up mistakes and trying to look flawless, rather being too busy upgrading himself and in advancing his life instead
Basically, anyone who's really on your side will be impressed with a well-done correction.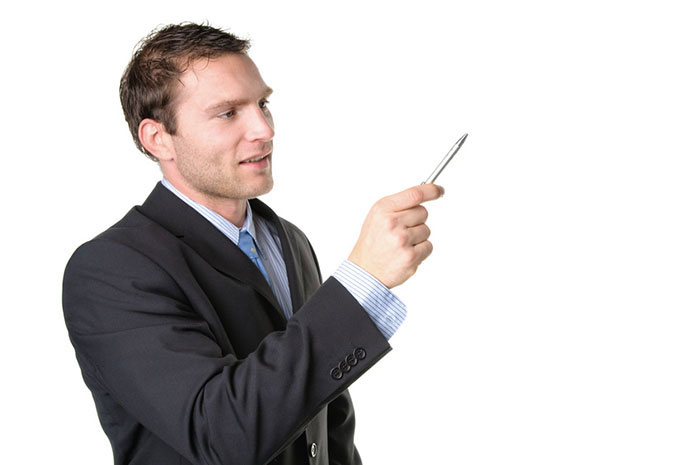 How's a correction well done, you might ask? Simple:
It's made coolly and calmly. If you want to fix a mistake but you're emotionally strung up, don't fix it. Tell someone asking you for a correction, "I think you have a point, but I can't deal with that right now. I'll come back and look at it again when I'm calmer." Then do. Don't crash yourself over corrections... make them while calm. This also trains people to not fight with you over small things while you're in an emotionally peaked position, and to bring issues to you for your consideration when you are calm and cool-headed instead.


It's done clearly. If you're going to make a correction, tell the person pointing it out that he's right. There's no sense trying to obscure it and act like that was what you meant all along; tell them, "You're right; I was wrong," and get on with life. People who are in your corner get a feeling of pride out of this, and actually feel more connected to you for it. People who are watching view you as someone who is unfailingly honest and worthy of their trust.

It's specific. When you make a correction, the wording you're going for typically ought to be something like, "You're right; I gave you faulty directions. I told you to turn right at Manchester Street and left on the next light. When you're actually supposed to turn left at the next street after Manchester Street, and then left on the next light." The reason you want to be specific is so that A) the person correcting you knows you got it, and B) you make it clear where the errors were, so there's no chance of anyone paying attention thinking you were wrong about everything.


You show consideration afterward. This one's most important if someone's suffered some kind of inconvenience as a result of your error. It looks like this: "You're right; I gave you faulty directions. I told you to turn right at Manchester Street and left on the next light. When you're actually supposed to turn left at the next street after Manchester Street, and then left on the next light. My directions were off - sorry about that. Hope I didn't cause you too much driving around hopelessly lost out there." Normally you want to exaggerate just slightly so the person gets the feeling that, well, it really wasn't that bad.

A well-handled correction can actually win you a lot more support than you never being wrong... very similar to how customers who've had a problem with a company, then had that company satisfactorily resolve that problem, end up having far higher degrees of loyalty to the company than customers who've never had an issue ever, probably because those customers who've never had an issue still haven't had a chance to see how the company will handle things when they have a problem: will it jump right on fixing it, or will it shrug its shoulders or cast the blame back on them and make them regret ever having gone into business with them?
The Impromptu Course Correct
There's another one you'll want to use, though, and that's where you realize a minor mistake you made either before someone pointed it out to you, or after they did but both of you are either calm or the person pointing it out is a little confused.
The formula is, "Wait - you're right. It's [whatever they said]. Let's go."

That's like this:
Guy: Let's just head down this way, and we'll be at the Hyatt I'm staying at.

Girl: But isn't the Hyatt down that way?

Guy: Wait a second - let me think. Yes, you're right, it's that way. Let's go that way.
Generally, the more critical it is that you maintain strong leadership in a given situation (such as handling a transition where you're taking a girl home with you for the first time), the more necessary it is that you seem certain even while not.
So it may be the case that you really aren't sure at all whether you are right but the girl is right, but you assume she probably knows her city better than you do so make an educated guess, then communicate with certainty that she's right. Are you actually as certain as you appear? No, not really. But you need to be, to assuage any doubts she had and make her feel confident handing over leadership to you (and if you want to take her as your lover, you more or less need her to feel comfortable letting you lead).
Don't use false confidence in less tenuous situations (i.e., with good male friends, colleagues, etc.), as you'll only wear out people's patience over the long term... they'll start to think you're full of hot air and they shouldn't bother listening to what you say. But in make-or-break situations where one slip in confidence may mean the girl leaves and you never see her again, you want every edge you can get, and doing high confidence impromptu course corrects, even when your real confidence in the decision is shakier than you let on, helps your odds of maintaining attraction, regardless of whether you're right or not.

How to
Not

Correct Yourself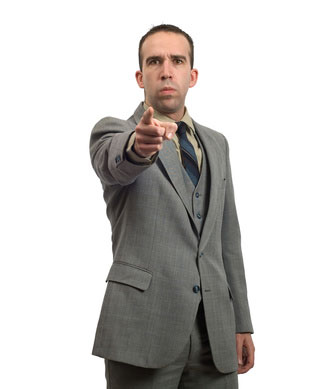 Let's say you end up in a situation where you have an opponent trying to corner you into admitting that you are wrong (and, by extension, that he is right). You may be wrong and he has a point; or, you may be completely right and the guy is full of it and simply trying to browbeat you into giving up and giving him a moral or emotional victory.
Does it matter if you're correct or not? No.
You need to resist the opponent here regardless.
Why? Because this isn't really about the correction - it's about winning! That's why this opponent is doing this.
In warfare, you're advised to choose the terrain you fight a battle on wisely. In real life, most non-socially oblivious people are every bit as careful about the terrain they choose to fight the battles they fight on as a great military general is about what terrain he fights military battles on.
What that means is, if it feels like an awkward time to fight over whether you're correct or not, that's because it is... for you. This opponent has picked this terrain because he thinks it'll be easier to deal you a killing blow here and steal your momentum and transfer it to him and extract promises and other things from you or make you look bad in front of others to aid him in social ladder climbing.
This took me the longest time to figure out. I'm a perfectionist - I like things to be correct. So when someone corrects me, if they're right, my instinctive response is to tell them they're right and work toward us all having one big, happy, correct family, information-wise.
But many people care far less about whether the information is correct than whether they can use the opportunity to correct you to advance themselves politically. These people, you must deflect, ignore, or combat.
The best way to be handle the situation where you're being asked to correct yourself in a bad situation is to have already been there, done it, and had the experience many times before.
The next best way is to sit down before you present anything around anyone whom you think may challenge you to try to undermine you and elevate his own position and figure out every possible point of attack, and bolster your arguments for defense.
There are a million different ways trying to avoid correcting yourself can go wrong... for example, if you're giving a presentation in front of a group of people, and someone interjects to say, "That detail you just presented is all wrong":
Saying, "Okay, let's talk about it," might seem like a great response, but your opponent can easily say, "You know, I'm not sure you're even the right person to be talking about this... you don't really seem to have much of a clue."

Saying, "Well, it's not important, so let's just disregard that and continue on," is easily countered with, "Actually, it's very important, and trying to sweep it under the rug makes me wonder about the whole rest of your presentation."
Better solutions are to:
Challenge back and ask for the right answer. "Okay, what's the right answer then?" After the person responds: "Great - thanks for clearing that up," and continue on. If they respond by saying they don't know the right answer, but they know that's not it, say, "Okay, well I'll take that under advisement and we'll check it out later."

Challenge back and tell them people often think this, but you're right. "You know, a lot of people think that's the case, but as it turns out this detail is totally right - and here's why."
The bigger the audience, generally, the more you really need to engage with the challenge or risk seeming oblivious / incompetent. The smaller the audience, though, the more you can use nonverbal communication to imply that your opponent is a basket case.
For instance, say you're in a close conversation with a girl, and there's another man hovering nearby looking for an opportunity to break in and steal your thunder with her:
Girl: Where is Iraq, anyway?

You: Iraq's a part of Northern Africa, just off the easternmost point of the Mediterranean.

Girl: Oh.

Guy: [interrupting] Dude, where'd you learn your geography? Nowhere? Iraq's in Asia Minor, which means it's part of Asia. Duh.

You: [giving the skeptical look to the girl, as if to say, 'Is this guy serious? Does he really think we care this much about this?'] Anyway... [still talking and looking at girl... you never break circle] why do you ask? Planning on going there and doing some life-threatening humanitarian work?

You can't really do that with large groups. But if it's just you and two or three other people, you absolutely can.
For more on defusing challenges, see this article: "The 5 Ways to Answer a Challenge in Social Situations." Why that article? Because you treat people trying to correct you in unfriendly situations exactly the same as you would any other kind of challenge.
The intent on their part is the same. The correction is just another way of masking social aggression in "helpful" dress.

Parting Thoughts on Correcting Yourself

The really weird thing to realize about corrections is that you want to treat people trying to correct you in friendly, calm, neutral situations and people trying to correct you in hostile, emotional, highly leveraged situations very differently.
One of those is someone legitimately seeking clarification, to help you be more right, and to help you save face.
The other is someone actually trying to tear you down and advance his own position to your detriment.
People who want to get things from you, confuse you, social ladder climb their way up over you, or use you as a pawn to make themselves look better to their peers, authorities, or attractive potential mates will often make themselves up to be "just helping out," as good-natured individuals who simply don't want to help you go to far astray.
If you find yourself wondering why an individual with such a good heart would pick such a crappy time to correct you, or such an ugly way of going about it, stop and think. And react accordingly.
When you correct yourself when corrections are needed and the situation is not stacked against you if you make that correction, you gain the respect of those watching.
When you correct yourself in a situation that's setup in such a way that you are submitting or bowing before someone telling you you need to correct in a dominating, threatening, or emotional way, you lose the respect of those watching.

Just be aware of who's asking you to course correct, and how they're asking you to do it, and the situation they're asking you to do it in, and you'll know whether to do so using the friendly way:
Coolly and calmly
Clearly
Specifically
Showing consideration for them afterward
... or, the unfriendly way (challenging them back, because they aren't helping you, they're challenging you).
Keep your head on a swivel, and you'll be able to recognize which is which, and use the one scenario to make things more correct, make yourself look more reliable and respectable, and make your corrector look and feel helpful, and use the other scenario to take someone who's trying to browbeat you into submission or make you look like a fool in front of others and reflect their efforts right back at them instead.

Yours,
Chase Amante
Get Your FREE eBook on Texting Girls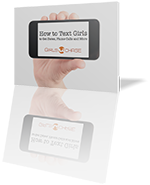 Sign up for our email insights series and get a copy of our popular ebook "How to Text Girls" FREE. Learn more ...
---


Trying to piece together a seduction strategy bit-by-bit, article-by-article, question-by-question? Stop killing yourself doing it the slow and difficult way - and get it all spelled out for you instead, in detail, in exactly the order you need to learn it... with homework, too.
With our complete mastery pick up package, you'll get our 406-page how-to eBook How to Make Girls Chase, our 63-minute long video Spellbinding: Get Her Talking, and 3 hours of audio training - all for less than the price of the book and video alone.
Quit banging your head against the wall - get it now, to speed your learning curve up dramatically... and start really getting the women you want to want you too. You can go right here to get started and be downloading your programs in minutes: How to Be a Pick Up Artist.
Related Articles from GirlsChase.com