Threats and Opportunities: The Difference These Make in Seduction
We've talked a bit on here about threats and opportunities in the past already, but I wanted to take some time today and really dive into the differences between these two mentalities and how they affect your success in pickup, dating, seduction, and relationships, because they're of great importance.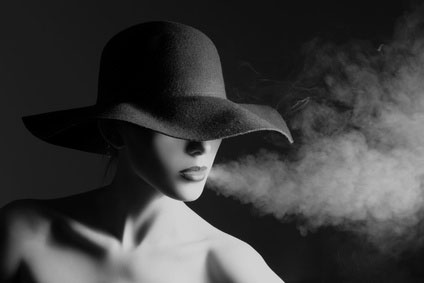 On the article about anxiety in men, JFav comments:
"

Hey chase! After reading thru a lot of these comments one theme I think keeps reoccurring is the guys who have improved have all embraced one thing. And I believe one of the many things you and some other guys have embraced is your "inexperience." More specifically you guys embrace mistakes not as bad things but as learning tools. I could almost see some of you doing things you KNOW were "wrong" just to CHECK if it could be right.

I've gotten that sense from a lot of your post Chase because I know you are a guy that likes to decode and really get to the core of things. So, I'd love to hear some of your thoughts on my epiphany moment that "mistakes are just learning experiences."

I'd love to see a post where you talk about the time when you were learning pick up and seduction and how you questioned things asking yourself "could this really work" or "there's NO WAY that could work" And I'd love to hear some stories about how you said "F it I'm gonna try it anyways just in case he could be right"

"
At the core of J's realization here is the opportunity he'd been missing in situations with women before, when he'd been blinded by the threat present in those situations. As he notes, I went through a similar transformation in my approach to women and dating, as have every guy who's reached a point where he's broken through to the site where learning is fun and no longer scary.
How do you break through, defeat timidity and apprehension, and free yourself from the feeling of "threats?" It's partly experience and exposure... but it's also partly something else.

If you've read my book or you've been following this blog for a while, you've heard me talk before about the moment I realized that I could pick up a girl almost whenever I wanted if I was willing to go out and put the time and the effort in.
In that instance, I'd picked up women three nights in a row. Each time, I'd been having things go against me most of my time out during most of that stretch, nearly gave up each time, only to then meet a girl (or two) 15 or 20 girls into the night who really dug me and was easy for me to take home.
And after that, my mentality shifted from "I'm going to work on my game" to "I'm going to go out and keep approaching women until I find one I like to take home."
That was one of my major shifts in thinking... but there've been others. And shifting to a mindset of embracing inexperience, as J called it, or of viewing situations as opportunities rather than threats, as I tend to think of it, was one of the biggest.
The Two Kinds of Thinking
Most people out there perceive the world as full of threats.
Things that can keep them down.
Things that can hurt them.
Things that can destroy their ego and sense of self-reliance and self-importance.
These people think a certain way.
Then there are people who perceive the world as full of opportunities.
Things that can raise them up.
Things that can help them.
Things that can build up their ego and sense of self-reliance and self-importance.
So you get down to it, and you can split people along that line, right down the middle:
People who see threats

People who see opportunities
... and these people interact with the world very differently.
The article on anxiety that JFav commented on was focused a lot on the "threat" side of things - on how, whether you were born anxious or you picked it up somewhere along the way, your brain has become hyper-vigilant at sensing possible threats in the environment, and protecting you from them.
As a consequence, it also insulates you from opportunity.
Threats and opportunities, it turns out, are really two sides of the same coin much of the time; they're often all mixed up, tangled together... entwined. And when you run towards one, you run towards the other; when you stay away from one, you stay away from the other.
Thinking Like an Opportunist
If you've read that anxiety article, you know how the man whose mind is weighed upon by threats views the world: as one big unpredictable bear trap, ready to snap shut on his fingers the moment he reaches out toward it, chopping them off. The world is a dangerous place, filled with hazards, risks, and chances to lose big.
The threat-seer is the "cup half empty" of the threats and opportunities folk... while the opportunity-seer is the "cup half full."
How's an opportunist think? The funny thing is, an opportunist sees the same exact world, circumstances, and situations that someone vigilant for threats sees, but he interprets it completely differently.
Where a threat-seer looks at the following situations and sees risks:
... an opportunity-seer looks at the same situations and sees thrilling potential.
The threat-seer sees these and thinks:
Street approach: "What if she rejects me? What if people think I just go around hitting on girls on the street?"

Girl in class: "What if she turns me down? What if people think I'm a loser? What if I have to sit next to her for the rest of the semester and it's just awkward?"

Asking girls out: "What if she says 'no?' What if I do it wrong and blow my only shot with her? What if I could ask her out better the next time I see her? What if people see me get rejected?"

Moving fast: "What if she says 'no' and it blows my shot with her?"

Telling girls to move:

"What if she won't go? Won't I look stupid?"


Physically escalating: "What if she thinks I'm moving too fast and I lose her?"

Unconventional Relationship: "What if she doesn't go for it and I lose her?"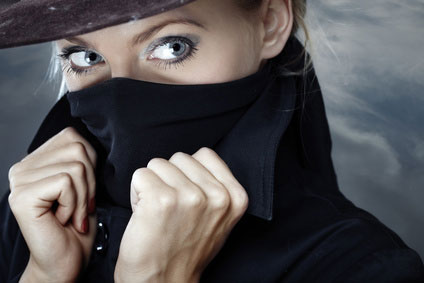 The opportunity-seer sees these and thinks:
Street approach: "Wow, look at that girl! I can't wait to meet her!"


Girl in class: "Man, I've just got to talk to this girl!"

Asking girls out: "Okay, she and I need to go out NOW!"


Moving fast: "This is so exciting... I can't wait! Let's do it now!"


Telling girls to move:

"Okay, we need to go somewhere better... let's move!"


Physically escalating: "Wow, this girl is turning me on... let's escalate."

Unconventional Relationship: "This is what I want... she'll be fine with it!"
You can see how closely tied anxiety is to vigilance from these examples - the individuals monitoring for threats are trying to consider every possibility, plan for every possible scenario, and get hung up on the "what ifs" and the potential risks.
The individuals searching for opportunities don't even think about these; it's outside their thought processes. Instead, they just see some girl they like or want, and they dive in... not a moment given to thoughts of "what if" or potential downsides.
In today's largely risk-free world, risk takers are at a distinct advantage. We've gone a long way toward eliminating as many of the risks as possible in life:
You probably won't get mauled by a sabretooth tiger if you stray too far outside the clan


You're not going to get rejected by the only 3 available women in your tribe and that's it, you'll never successfully mate and your fate is sealed

You're not going to be ostracized by your tribe for being a little obnoxious as you try to improve yourself and proceed to fall victim to hyenas and jackals out there in the wilderness by your lonesome


Heck, you're not even going to get burned at the stake in a religious inquisition because you don't toe the party line on thoughts and beliefs
You can take almost as many social risks as you want, and you're pretty much safe. Especially if you're living in a city... especially if you're surrounded with tens of thousands or hundreds of thousands or, gosh, MILLIONS of single women you still haven't met... you're not going to run out of women to meet or impressions to make.
You're fine.
So how do you get yourself to stop seeing dating and pickup as a world full of threats, and start seeing as one bursting at the seams with opportunity?

You cannot will yourself to think about things differently. Your emotions are very firmly and deeply impressed, and besides, if people had the capacity to out-will their emotions, they'd do all kinds of stupid and dangerous things (emotions are evolutionarily advantageous for a reason).
What you can do instead is reprogram your emotions.
This was what we talked about in the anxiety article. We discussed it in "How to Overcome Depression," as well. I call it "remapping your brain," because what you're essentially doing is forming new neural pathways, and letting the old ones grow over (well, prune themselves away through disuse, if you want to be exact).
The kind of emotional reprogramming we discussed in the anxiety article was training a threat-based vigilant mind to perceive "failure" as a new kind of threat - one of far greater danger than the earlier perceived threats.
For instance, you'd still perceive the threat of potentially scaring a girl if you move too fast - but now, you'd also perceive the threat of DEFINITELY losing her if you don't move fast.
It's like jumping out a window on the second floor. You're not going to do it, because you might get hurt or die... but if the room behind you is filled with a pack of hungry, aggressive mountain lions rushing right at you on the window sill with no chance of escape, suddenly that leap from the second floor window doesn't look nearly as bad.
This is emotional reprogramming 101... take the way your mind already works, and find a hack that allows you to simply use the existing system, but in a way that will achieve your desired outcome, instead of an undesired one.
What I want to talk about today is not hacking the system, but completely rebuilding it. And for that, you're going to need a little bit more than just exposure, experience, and a straightforward workaround.
Threats and Opportunities: Switching These Around

Can you simply get so much experience with and exposure to women, dating, pickup, and seduction that eventually the fear of threats simply melts away, and all you see is opportunity?
Why, yes you can. Most of the men I know who are "learned" seducers went through a curve like this (as opposed to "natural" seducers, who've been good with women pretty much as long as they've been interested in women, and haven't had much reason to develop fear or anxiety around them).
But you'll also come across another subset of men, one that, despite having had little success with women to-date, has little fear surrounding rejection, or any other perceived "threat."
Instead, these guys just plunge into getting better with women gung-ho, and they're often the fastest to improve.
Is it possible to adopt a mindset like theirs? Can you train your brain to work as theirs do?
It is, and you can.
It entails three steps - two in your head, and one out in the world - and you'll need to take all of them to remap your brain into an opportunity-seer rather than a threat-seer.
Let's get into those steps.
A Conscious Choice
You can't change anything about yourself until you consciously decide to do so. That takes us to our first step:
#1: A Conscious Choice to Change Your Brain
Because this is a choice you must make again and again, every time emotions of "fear," "danger," "risk," or "threat" well up, it must be one you absolutely want to make.
The choice is this:
You must choose to desperately want to see the opportunity.
You must:
Feel fear and hesitation

Recognize

that you feel fear and hesitation

Want

to feel excitement and initiative
Tell yourself you want to feel excitement and initiative
It looks like this: you're walking down the street, and you see a beautiful woman walking towards you. She's just gorgeous. And the instant you get even a flicker of a thought about stopping her to get to know her, the fear sets in.
But you decide to fight.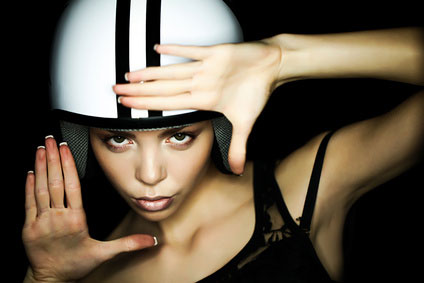 Your thought process goes as follows:
"Wow! She's gorgeous."
"Oh man... I should

meet

her!"
"Oh no... if I meet her, what will I say? She could reject me!"
"Okay, I probably shouldn't meet her, it's too risky."
Where we want to get you to is stopping at thought 2 on that list and going up to meet her straightaway. But when your brain runs its safety check, the risks seem too great, and you abort the mission.
But what are the risks? She doesn't talk to you? She doesn't like you?
There are no risks... not really. It only feels like there are.
So, this is a situation where you want to consciously challenge your brain on its foolish reaction - your new mental process then looks like this:
"Wow! She's gorgeous."
"Oh man... I should

meet

her!"
"Oh no... if I meet her, what will I say? She could reject me!"
"Okay, I probably shouldn't meet her, it's too risky."
"Wait - too

risky?

What are the risks? This is ridiculous!"
"She is a beautiful woman, and the opportunity here is that I can improve my pickup skills / get comfortable meeting beautiful women / see if I can bring this beautiful woman into my life."

Note on that last: you need to select an objective that's realistic and motivating to you. If you're advanced, and you're accustomed to getting results with women, it feels exciting to think that maybe you'll bring this girl into your life.
But if you're new, and you don't have your fundamentals or process down yet, and the majority of your interactions lead nowhere, it's easy to think, "Let's see if I can bring this girl into my life!" and then think, "No, I won't be able to." So a newer guy needs a different objective, like, "Let's go get more experience approaching beautiful women, so it keeps getting easier and I help my brain figure out what to do."
#2: A Second Reminder to Yourself That You Have Plenty to Gain
Being able to say, "Okay, let's go get some more experience and see if we can figure this out," is the second, and probably the most potent, of these steps. This is the one JFav mentioned in his comment, and it's vital to the threats and opportunities flipping we want to conduct.
Recall that the brain is a pattern-recognition device that learns through exposure and experience. The reason children and babies are so fascinated with playing with anything they can get their hands on is because that's how they learn. If you want your brain to learn new things, you have to let it play with those things to figure them out.
Unfortunately, you can't play with women by yourself... you need women to play with! That means, if you want to get good at getting girls, you've got to get meeting women.
Your potential opportunities when meeting new girls are:
You could date / sleep with / marry this girl someday
You could achieve whatever goals you have (do approaches, get numbers, etc.)
You can get more experience
The newer you are to pickup (or a certain kind of pickup... e.g., you're a day game guy who's going to nightclubs for the first time), the lower down on that list you're going to need to go, because higher up objectives won't feel like realistic opportunities.
You'll think to yourself, "Eh, there's NO chance that girl and I end up together!" or even, "I'm not going to get her phone number... why bother even talking to her and asking?"
But no matter where you are in your learning curve, you can always get more experience.
(and, by the way, you never really know what something will turn into... girls I've seen in nightclubs and train stations that I figured, "Eh, what the heck, might as well go say hi!" have turned into multi-year, incredibly rewarding relationships and some of the people who've had the biggest impacts on my life, so don't shoot your future in the foot by being overly fatalistic)
#3: Take Action
This point's nothing new to anyone following this site, but ultimately, it all comes down to taking action. You can try to reset your brain all you want, but if you never actually DO anything different, it's all just so much treading water.
You must make the conscious choice to focus on opportunity. And you must remind and double-remind yourself what that opportunity is, and it must be something that you really are emotionally excited about (not something you're trying to will yourself to want).
And then you must start your feet moving and go get it.
When you tie "action" to the end of this process, that's where you really remap threats and opportunities in your brain and introduce the new reference points you need to start changing how you think about things.
What's action? Any of those things that you would've seen as threats before... that you now see as opportunities.
"Might As Well Just Go Do It..."
Once you've got the mindset of, "Eh, I might as well," you're pretty much at the place where you're free from paralysis by threat-seeing and you're already having opportunities outweigh threats in your mind. You don't say, "I guess I might as well," and go do something unless you rate the opportunity as greater than the risk.
Neither you nor I can talk you out of thinking there's a threat involved in meeting new girls, moving fast with them, or closing things out and taking them as lovers. Your fears are your fears are your fears, and they won't change until they have new data points to play with, and you won't get those data points while you're paralyzed by them. Catch-22.
The hack to that is to do what we talked about in "Anxiety in Men," and turn yourself into someone who transforms fear into excitement: "Fear? Ha! Time to go THRASH my fears!"
But the real solution to this over the long term is to learn to override threat-seeing and replace it with opportunity-seeing instead.
There's a beautiful woman walking down the street, right in your direction. Quick - what's the opportunity?
Once you've got your brain focused on that - even if it's just a, "Well, I can go learn something from this, so might as well," - you're a lot closer to taking new girlfriends and lovers than you think.
Ciao,
Chase
Get Your FREE eBook on Texting Girls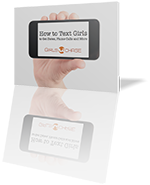 Sign up for our email insights series and get a copy of our popular ebook "How to Text Girls" FREE. Learn more ...
---


Trying to piece together a seduction strategy bit-by-bit, article-by-article, question-by-question? Stop killing yourself doing it the slow and difficult way - and get it all spelled out for you instead, in detail, in exactly the order you need to learn it... with homework, too.
With our complete mastery pick up package, you'll get our 406-page how-to eBook How to Make Girls Chase, our 63-minute long video Spellbinding: Get Her Talking, and 3 hours of audio training - all for less than the price of the book and video alone.
Quit banging your head against the wall - get it now, to speed your learning curve up dramatically... and start really getting the women you want to want you too. You can go right here to get started and be downloading your programs in minutes: How to Be a Pick Up Artist.
Related Articles from GirlsChase.com