Student of the Game: Becoming a Social Success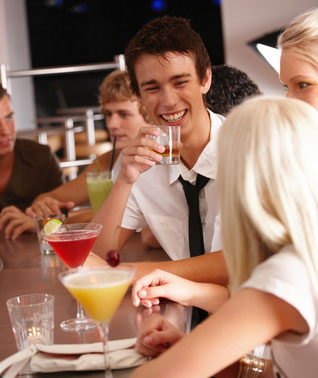 When you set out upon the journey to truly master your skills with women, much of the time a big part of what you're really setting out on that journey to be is a bonafide social success.
Yet, as you'll most likely quickly find the instant you start working toward that goal, that's usually a lot easier said that done.

Now, it is said that people are naturally social; so how is it that so many social interactions end with a feeling of awkwardness or something left to be desired?
This frustrated me for years, and it can be frustrating for any aspiring seducer or seducer-in-training. Despite what you might be told, the ability to charm or really connect with anyone doesn't come naturally to most people. But luckily, it can be learned.
And today team, we're looking at how to become at social dynamo.
Leaving Your Niche
Some new (and not so new) seducers talk about finding your niche. In fact, one of the earliest posts on this site was a free ebook that Chase designed for newer students of the game to get up and running faster, called, simply enough, Finding Your Niche.

Your "niche" is usually the place where you'll find the most success in your pick-ups. This can come in a couple of forms – here are the main two:
Discovering a place where you're comfortable consistently meeting women

Finding a type of woman you pull consistently (e.g. one of my friends is very good with strong political women)
Finding a niche can definitely be really advantageous and fulfilling – and hell, some seducers specialize so much and get so good at doing what they do that they never end up leaving their niches. However, although these two niche scenarios can be helpful, they have inherent flaws.
The flaw with the first is that although you're meeting a healthy mix of women, you're limiting yourself to the kinds of women who frequent that location. For example, if you keep trying to meet women in a club/lounge, you will only meet the kinds of women who frequent those places for the most part. And we all know what most of those women are like…!
And don't get me wrong, having a few places where you're comfortable meeting women is important.
But, you won't become a true social success if you only go to these same places.
The flaw with the second form of "niching" is even easier to wrap your head around: you find almost all your success with only one or two types of women. Honestly speaking, for most men, this is probably enough, and it may be the case that that's your thing; but to achieve true versatility, to be able to go out and get the kind of women you want and bring them into your life no matter the time or the place or the circumstance, you want to focus on striving to learn how to charm women and people of all types.
Because once you're a social success, everywhere is your niche.
As with anything in life, the only way to improve is to push yourself constantly. The first step to getting social command is to step out of your comfort zone as often as you possibly can. Every time you do, you'll learn something (or many somethings), and you will only improve your sense of calm and social understanding.
Once you gain a wide range of experiences, finding out what people want – and giving it to them – becomes second nature.

Secrets of Social Success: Observe First; Act Second
I've learned from many insightful teachers and mentors in my life: from masters of seduction to masters of martial arts, and everything in between. And they all seemed to share the same belief: that a master observes first and acts second.
The case is the same with navigating social situations. When being introduced to a new social context, don't be overwhelmed by the power of the moment. Take a minute to relax and see the room.
One of my close female friends – a nursing student – recently invited me to a big party that she was hosting at her new house. I accepted her invitation, knowing that she would be the only person at the party I knew. The party ended up being pretty relaxed despite how many people were there. As soon as I walked through the door, I was surrounded by dozens of strangers.
When I walked through the door, I was immediately surrounded by skeptical strangers. Rather than be fazed and immediately try to qualify myself, I smiled and nodded to a couple of people and proceeded to slowly strut over to the next room where my friend was. After talking to her for a few minutes, she gave me a tour of the house, which was the perfect opportunity to further observe the situation.
What I first noticed was that everyone at the party was a nursing student, a med student, or a teacher – except for yours truly, that was. The next thing I noticed was that although there was a lot of alcohol at the party, everyone seemed to be talking about their careers… and nothing else.
I soon found a spot in the kitchen and continued observing with a confident, but removed smile. After a few minutes, a gorgeous blonde approached me and asked how my night was going. I answered, and drew her into a long conversation.
At the end of this interaction, after this long and revealing conversation, the last thing we talked about was how shocked she was that I wasn't a med student.
How is this possible?
How did I go in, mix myself into a party full of people studying a field that seems intimidatingly out of reach to most outsiders, and come out of it as the surprise of the night for one stunning blonde there, who could hardly believe I wasn't one of the "elite?"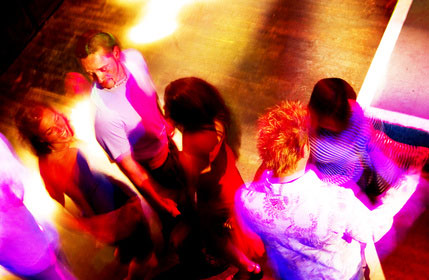 Now before you go and dig up a medical journal, keep reading.
I spent about 10% of the entire interaction speaking – maybe even less. This girl was dying to tell someone how hard the first weeks of school had been.
But everyone else there was too busy talking about work.

Fortunately, she found yours truly to get her story (and her phone number). The key to this kind of social success is this: if you find yourself in over your head, listen as much you can.
In those words oft attributed to Abraham Lincoln, "Better to remain silent and be thought a fool than to speak out and remove all doubt." Active listening and deep diving are the cornerstones of being a conversationalist; and the man embodying social success is always a capable conversationalist.
If there is anything you take away from this article, let it be this: a situation is as natural, or as unnatural and awkward, as you make it. This blonde approached me, but turned out to be a pretty shy girl. This could have fazed me and ruined the entire interaction, but I relaxed, kept a smile on my face, and let her ease into the situation.
This is how a potential social dynamo handles any potentially uncomfortable situation, with the utmost calm and genuine interest in how things will play out.
After you observe, you can confidently hang back and wait for people to approach you, or you can coolly strike up a conversation with strangers and build up your social momentum.
What People Want
In my opinion (based on countless hours of studying, observing and interacting with people), most people in this world feel neglected. We want to feel part of something greater than ourselves (which is why we seek religion, clubs, games, etc.), and we want to feel connected to other people (which is why we form communities, give to charity, and are open to conversations with strangers).
While at this same party, I saw a cute brunette who was sitting on a couch and nursing a bottle of Portuguese wine. She looked a little down to say the least.
Now, I happen to know a thing or two about wine, so I struck up a conversation with her about the exotic bottle she held in her hand. It didn't take long for me to deep dive and find out that she was sad because the wine always reminded her of how much she wanted to go to Europe.
I eventually gave her some words of encouragement from my own travels, and told her that she would get to travel through Europe if she just took a leap of faith and did it.
In what was a surprising and unexpected twist, she then suddenly, and right in the middle of this party, burst out into tears of joy.
She told me that no one had ever really encouraged her to chase her dreams, and that no one appreciated the fine bottle of wine that she bought for the party either.

Although she thanked me in other ways later than night… this moment sitting there with her crying in the middle of that party was a really powerful moment for me. I realized how many people are waiting for someone to come along and to validate them.
People – and women especially – want to be heard, want to feel a legitimate emotional connection, and want to be fulfilled.
There won't always be golden opportunities like the one I just shared. However, my philosophy in life is to know a lot about a little and little about a lot. If you adopt this philosophy, you can find something in every situation to connect with someone on.
And if you can't, just stay silent and self-assured, and ask questions – then you'll always learn about something you can connect with people on in any situation.
I had many conversations that night. In most of these conversations I said very little; but when I did speak, I either offered a connection or words of genuine validation. I'm genuinely passionate about giving people positive feelings, and if you do so sincerely, people will feed those feelings right back to you.
Despite the fact that most people couldn't have told you the first thing about me at that party that night, everyone at the party loved me, and many of them were begging my friend to bring me to the next party… and the next one… and the one after that. And the funny thing is… this has become the norm for me.
I don't say that to brag. And it certainly wasn't always the case for me, either.
I say that to illustrate for you just a few of the benefits that enter into your life when you work on yourself to become a social success. And this has become the norm for me because I've done exactlyt hat.
It can become the norm for you too. As long as you leave your niche, observe first, then give people value and validation (and repeat this process until you're a master), you will learn to breeze your way through any social situation, gain new reference points and ways of seeing the people and things around you, and open your world up to all different kinds of women and social connections.
One last thing; people don't want validation from just anyone who comes along.
They want it from someone who is charismatic, seems to have an understanding of the world, is self-assured, and is high-value. And if you read this site, and if you use the material that's available to you here, that social dynamo they want to meet and connect with and be inspired and recognized and even validated by will be you.
Carpe diem,
Colt
Get Your FREE eBook on Texting Girls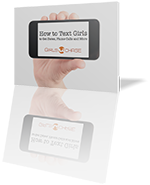 Sign up for our email insights series and get a copy of our popular ebook "How to Text Girls" FREE. Learn more ...
---


Trying to piece together a seduction strategy bit-by-bit, article-by-article, question-by-question? Stop killing yourself doing it the slow and difficult way - and get it all spelled out for you instead, in detail, in exactly the order you need to learn it... with homework, too.
With our complete mastery pick up package, you'll get our 406-page how-to eBook How to Make Girls Chase, our 63-minute long video Spellbinding: Get Her Talking, and 3 hours of audio training - all for less than the price of the book and video alone.
Quit banging your head against the wall - get it now, to speed your learning curve up dramatically... and start really getting the women you want to want you too. You can go right here to get started and be downloading your programs in minutes: How to Be a Pick Up Artist.
Related Articles from GirlsChase.com