Invite Her Home
Guys go out for different reasons. I find that one of the most common ones, particularly for men new to meeting women on the street, at bars, at clubs, at bookstores and coffee shops, is to "work on their game".
Totally understandable. It's where I started out at. And, especially in the beginning, you have a lot of basic stuff you're trying to get down and specific traits you're looking to iron out and make a regular part of who you are and the way you interact with women.
However, there comes a time when "working on your game" is no longer a valid reason for going out and meeting girls. It could be when you realize that talking to girls is no longer scary and intimidating. It could be when you discover that most girls now react pretty well to you. It could be when you have girls flirting hard with you now every now and again.
At that point, once you've realized that you still want to work on your game without having "working on your game" as your primary focus (because it no longer intrigues you), it's now time for you to set a new objective for yourself. One I find very useful is "bring a girl home."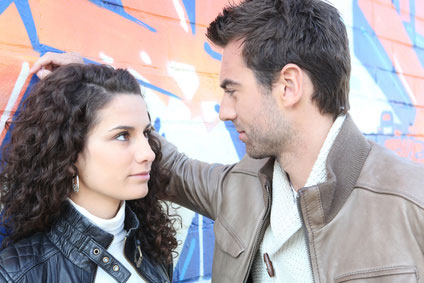 It's intimidating to think, "Okay, I've got to go talk to a girl and I hope she likes me." When talking to a girl to get you to like you is your objective, you'll have a lot of anxiety. However, when talking to a girl to get her to *come home* with you is your objective -- well, it tends to be pretty exciting.
Here's why: when you're at the point where you can realistically tell yourself, "I'm going to try and bring a girl home tonight, and if I meet enough girls and try to get some to come with me, I stand a good chance of finding a girl who'll come with me," you'll be energized and will work harder. Then the goal is no longer the vague goal of working on game, but actually the very SPECIFIC goal of taking a girl (or girls) home.
And it's easier than it sounds. A lot of guys build it up to this big thing in their heads. "Oh no, I've got to bring a girl home… how on EARTH am I going to do that?" they think. But I've taken girls home that I spent less than five minutes talking to. Wow, sounds amazing, right? It's not. It doesn't take some incredible level of game to get there. All it takes is the ability to PROPOSE it and FOLLOW THROUGH.
That means, you're talking to a girl and you can tell she likes you. You're moving fast maybe -- there are lots of girls and you want to keep moving. But you like this one and don't want to dawdle. So what do you do? You say, "Hey, let's party." She asks what that means; you tell her. "Let's go somewhere more fun than this; somewhere with good music and cheap drinks." She asks you where; you refuse to say specifically. "It's five minutes away; you'll love it. Let's go." You insist again and again until she agrees. She continues to ask where as you head to your car or her car or to hail a cab; you just deflect and keep the conversation moving fluidly. Take her home, pop on some tunes, pour a drink. Give her a massage if you need to, or go straight into making out. Scoop her up in your arms and kiss her deeply.
You can talk to her at the bar or lounge for five minutes or fifty minutes; it doesn't matter. All that matters is that you read her body language and know she's into it. Preferably, you've built up compliance by having her do things for you, so now she's ready to take the plunge and REALLY follow your lead. But I've brought girls back quickly who've never done anything for me yet and I really didn't think WOULD come with me. I just proposed and insisted, and they agreed; I was SURPRISED they came home so quickly and readily, but they did.
It's like the old saying, if you stand at a bus stop and ask 100 women to come have sex with you, one of them is bound to say, "Hmm… ok." But when you're combining that with good game, charisma, and a good / disarming look and persona, you'll up your percentage a good bit. Being able to pick out the girls who are looking for it helps, and being able to disarm objections on the fly helps as well. But ultimately, it comes down to proposing it and following through.
Those who don't ask for it, don't get it. Keep that in mind.
You can kind of boil seduction down to that. There are the guys who ask for it, and the guys who don't. Girls are the followers, not the leaders. They're waiting to be led. So it's always the guy who will step up and lead who gets the girl.
Next time you go out, and you're not sure what exactly you're doing, or what you want to do, try this: tell yourself you're going to keep talking to girls until you find one to come home with you. You'll be surprised at what you learn and some of the crazy adventures you get out of it.
Yours,
Chase
---
UPDATE: for more detail on the topic of inviting girls home and getting them alone with you, see "Get a Girl Alone Today with These 7 Tips" and "How to Go to Her Place Smoothly, Even If You Just Met."
Get Your FREE eBook on Texting Girls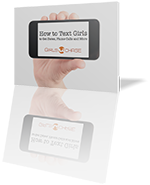 Sign up for our email insights series and get a copy of our popular ebook "How to Text Girls" FREE. Learn more ...
---


Trying to piece together a seduction strategy bit-by-bit, article-by-article, question-by-question? Stop killing yourself doing it the slow and difficult way - and get it all spelled out for you instead, in detail, in exactly the order you need to learn it... with homework, too.
With our complete mastery pick up package, you'll get our 406-page how-to eBook How to Make Girls Chase, our 63-minute long video Spellbinding: Get Her Talking, and 3 hours of audio training - all for less than the price of the book and video alone.
Quit banging your head against the wall - get it now, to speed your learning curve up dramatically... and start really getting the women you want to want you too. You can go right here to get started and be downloading your programs in minutes: How to Be a Pick Up Artist.
Related Articles from GirlsChase.com