How to Talk About Yourself on Dates
In the comments section of "Are You Smart? It Doesn't Much Matter Either Way," on how viewing and talking about yourself as smart actually impedes progress in your endeavors, a reader named Al made the following request:
"

Great Article, Chase this is an invaluable mindset for so many areas of life. I want to see an article on how to tell good anecdotes and speak about yourself. I know this goes against deep diving and LOLE but when conversations do start to become a question and answer session i often struggle to make an insightful or interesting comment.

"
Al's right - while there's a great deal on this site about how to get other people talking to you, there really isn't a whole heck of a lot about how to talk about yourself.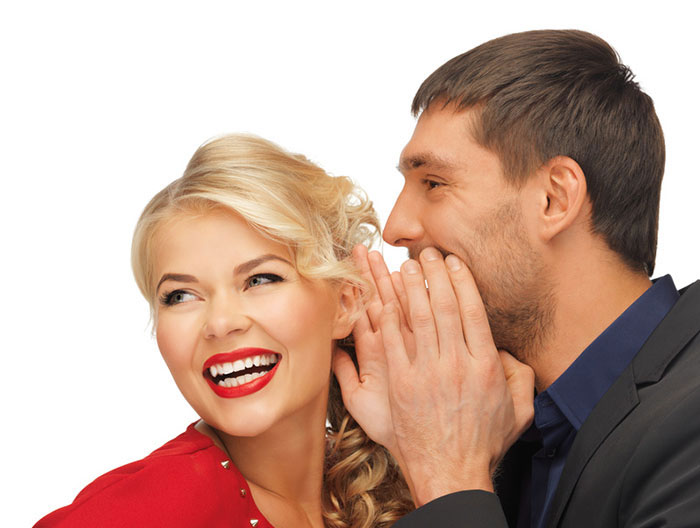 So, in order to change that, I've put together a two-part article series on the subject: the first on talking about yourself, and the second on telling great stories.
Let's kick this two-parter off then, and have a look at how you ought to go about talking about yourself with women to achieve maximal results.

From "Dominance and Heterosexual Attraction," published in the Journal of Personality and Social Psychology:
"

Four experiments examined the relation between behavioral expressions of dominance and the heterosexual attractiveness of males and females. Predictions concerning the relation between dominance and heterosexual attraction were derived from a consideration of sex role norms and from the comparative biological literature. All four experiments indicated an interaction between dominance and sex of target.

Dominance behavior increased the attractiveness of males, but had no effect on the attractiveness of females.

The third study indicated that the effect did not depend on the sex of the rater or on the sex of those with whom the dominant target interacted. The fourth study showed that the effect was specific to dominance as an independent variable and did not occur for related constructs (aggressive or domineering).

This study also found that manipulated dominance enhanced only a male's sexual attractiveness and not his general likability.

The results were discussed in terms of potential biological and cultural causal mechanisms.

"
And from "Dominance, prosocial orientation, and female preferences: Do nice guys really finish last?," also published in the Journal of Personality and Social Psychology:
"

Three multimethod studies (total N = 348) probed the hypothesis that women's attraction to men would be influenced by male prosocial orientation.

In Study 1, prosocial men were rated as more physically and sexually attractive, socially desirable, and desirable as dates than were nonprosocial men.

Dominant men were no more attractive than low-dominance men, and male dominance did not interact with male prosocial orientation in eliciting attraction from women. In Study 2, prosocial orientation was manipulated to avoid "personalism," but still affected attraction.

Across all measures attraction was an interactive function of dominance and prosocial tendencies. Dominance alone did not increase any form of attraction measured.

In Study 3,

male prosocial tendencies and dominance interacted to affect women's attraction to men

. Results are discussed in terms of the place of altruism and dominance in evolutionary approaches to human interpersonal attraction.

"
So, some interesting findings here.
In the four experiments reported in the first piece of research, dominance increased a male's sexual attractiveness, but not his overall likeability.
In the three experiments reported in the second piece of research, prosocial behavior (behavior that benefits others or society as a whole) led to boosts in a male's sexual attractiveness, with dominance's role ranging from "no effect" in one experiment, to being an ingredient that interacts with prosocial behavior to affect attraction in the other two experiments.
So, 7 experiments. 6 showing that dominance impacts male sexual attractiveness (and 1 showing not, likely due to how the research was conducted), and 3 showing that prosocial behavior impacts male sexual attractiveness.
These two things - dominance and prosocial behavior - are what we're going to use as the basis for how you determine how to talk about yourself with women.
Why Dominance?
Women are sexually attracted to dominant men for a number of reasons, the primary of which are these:
Dominance communicates preselection / good genes. Quick - how many men do you know who never get laid but are also very dominant with women? Probably zero. Men who are unsuccessful and inexperienced with women place those women on pedestals, and behave hesitantly and tentatively around them. Because women are scarce resources for them, they're unable to react strongly and dominantly out of fear of making a mistake and losing them, so they play things safe. As a result, girls quickly learn that dominance is one of the few reliable signs of a man's actual success rate with women - a shortcut, if you will, for knowing whether other women have judged him an acceptable mate in the past... or not.

Dominance communicates survival value. Dominant men don't stay dominant long if they're unable to win the fights - physical and social - against the challengers that displaying dominance necessarily attracts (i.e., challengers looking to make a name for themselves by defeating a dominant male). The very fact that a man is behaving comfortable dominant with a woman communicates to her that he's almost certainly emerged consistently at the top of the pile, which means he's relatively safe (he can protect her from threats), and probably has access to resources (money, allies, connections, etc.).

Dominance communicates the woman can sit back and let the man lead. Forget the talk about "equality" - that's talking about salaries and educational and workplace opportunities. When it comes to mating, women want men who are going to take charge and know what they want and give them what they want without them having to spell it out for the guy or lead themselves. Dominant men lead women, which means that a girl spending time with a dominant guy knows she can kick back, relax, and enjoy herself - so long as he's doing things smoothly and in a way she enjoys and approves of - and let him lead her down the path of least resistance.
As noted in the first piece of research, dominance does not make you more likeable. It makes you more sexually attractive. Which is why a lot of men starting out learning how to get girls don't focus on it so much... there's far more focus in the men's dating advice niche on teaching men how to get women to like them than there is on teaching men how to get women to want to tear those men's shirts off to relieve all the sexual tension.
Why Prosocial?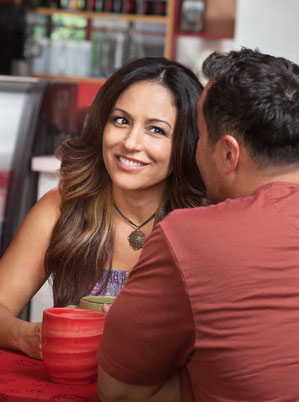 Then, of course, there's the other side of the coin when it comes to how to talk about yourself: prosocial behavior. What's prosocial got to do with things?
Prosocial behavior is at its most elemental form essentially altruism - helping other people. It's about willingness to step in, take care of others, stick one's neck out, and pitch in.

Prosocial behavior actually implies some of the same things about men that dominance does, in addition to a few other qualities that are of interest to women. As noted in that second paper quoted, prosocial behavior - just like dominance - increased men's physical and sexual attractiveness to women. Here's why:
Prosocial behavior communicates preselection / good genes. Just like dominance. How's it do that? Well, think for a second about a guy you know who really goes out of his way to help the people around him. Just an all around great guy. Do you think this guy gets laid? Yes - you almost certainly get a picture of him in your mind as a man who struggles not with women. Why? Because men who can't get girls usually are too bitter / misanthropic / plagued by victim mentality to go out of their ways helping people. They're at lower levels on Maslow's hierarchy of needs. You don't normally start helping people out until you're at a place where your base needs - including sex - are taken care of. Prosocial behavior ends up being a big indicator, then, that a man isn't too terribly worried about sex and is living a life of at least sufficient abundance.

Prosocial behavior communicates survival value. Who's more likely to survive in a bind in today's society? The guy who punches his way out of trouble... or the guy who talks his way out and pull some strings to get himself (and others) out? Prosocial people tend to be well-liked and well-connected with others, and tend to be good communicators. They're people who like people... and whom people like back. When push comes to shove, they're probably the people most likely to come out with their heads still attached to their shoulders in bad situations, and most likely to be able to make friends, pull strings, and get others helped out, too.

Prosocial behavior makes you more relatable and attainable. Let's say you see two guys standing on a sidewalk. An old lady trips and falls down in front of them... one guy acts like he doesn't even see her. The other guy kneels down, helps the lady back to her feet, hands her the purse that she dropped, and checks with her to make sure she's all right and laughs kindly and tells her he falls down too sometimes when she makes a joke at herself to defuse her embarrassment at falling. Which guy do you feel like you can relate to more? The guy who helped the old lady, of course. You instantly feel like here's a really cool, friendly guy you could chat with and he'd be respectful and agreeable and fun to talk to. He's attainable... and attainability plays a very big part in whether a woman is able to recognize a man's value, or not.
Unlike dominance, prosocial behavior definitely does make you more likeable. It also increases physical and sexual attraction, especially in conjunction with dominance.
When it comes to talking about ourselves, being dominant and being prosocial are our one-two punches.
Effects of These on Men
We were mainly reviewing the effects of dominance and prosocial behavior on women above (increased physical and sexual attraction to men with these qualities). But what's the impact on men you're talking to? After all, you won't only talk about yourself to women when you're out socializing and connecting with people.
Prosocial's a net win, right out of the box - as noted in the research, prosocial men were not just rated as better potential romantic and sexual partners by women, but were also rated as more socially desirable. The same effect holds with men - just like in that example above where you rated the man who helped out the older lady who'd tripped and fallen down as cooler and more likeable than the man who pretended not to notice, so too will man find you more likeable and admirable when they see prosocial behavior coming out of you, too.
Dominance is a bit trickier, because when you're dealing with other men egos come into play. When you're too commanding with other men, those men quickly begin to resent you, unless they've fully accepted you as a leader - even then, you need to walk a fine line in making sure they have enough autonomy in their own spheres around you to feel like men and not like lapdogs.
The secret to dominance with men, I've found, is to let those men see you being dominant with others, and to communicate dominance when you talk about yourself, without being overbearingly dominant with the men themselves. Usually this means you simply treat a man as a "dominance equal" and neither attempt to dominate him or submit yourself to him. He's simply an ally of equal size and heft to you. This avoids ending up in a scenario where he resents you or glorifies you (if you're dominating him) or despises you or takes you for granted (if you're submitting to him).
When it comes to men, prosocial is all around good, and dominance is good so long as you are exactly matching the dominance levels of the man you're talking to, and neither dominate him nor submit.
A Couple Additional Qualities
Several additional qualities I recommend mixing in when you're talking about yourself include:
Adventurousness
A "devil may care" attitude
A few

vulnerabilities

/ Byronic personality traits
By tossing these extras in, you paint yourself a fuller character portrait and help listeners view you as both a rich, multi-dimensional person (and not someone easily dismissed or labeled), and as someone who is both "cool" and admirable.
We'll discuss how to use these three traits, plus dominance and prosocial behavior, when talking about yourself in the section below.


For talking about ourselves, now, we have our two main qualities:
Dominance
Prosocial behavior
... and our three secondary ones:
Adventurousness
A "devil may care" attitude
A few vulnerabilities / Byronic personality traits
Let's have a look at how you'll use these in conversation to portray yourself in the best and most fleshed-out light.
How to Talk About Yourself with Girls

While we did take a brief look at dominance and prosocial behavior as they come into play in your conversations with men above, the main purpose of this article is to equip you to know how to talk about yourself with girls - on dates, when you're first meeting them, or even years into a long-term relationship.
Before we discuss talking about those five specific qualities just above, I want to discuss the ways in which you'll talk about yourself, and the little nuances and technical aspects of discussing yourself in conversation.
Those aspects and nuances are:
Keeping talk about yourself to a minimum
Presenting yourself as a "legendary figure"
Presenting yourself as a relatable human being
Ending talking about yourself and turning it back to her

Let's take a quick look at each.
Keeping Talk About Yourself to a Minimum
As the man, you're the one driving the date or the interaction. It's your responsibility to get girls to open up to you - for that, we have a number of resources:
... I'd suggest you read them all, if you haven't yet.
The reason why you want her talking, and not you talking, is because people do not form connections to others based on how well they know those others... they form connections to others based on how well they feel those others know them.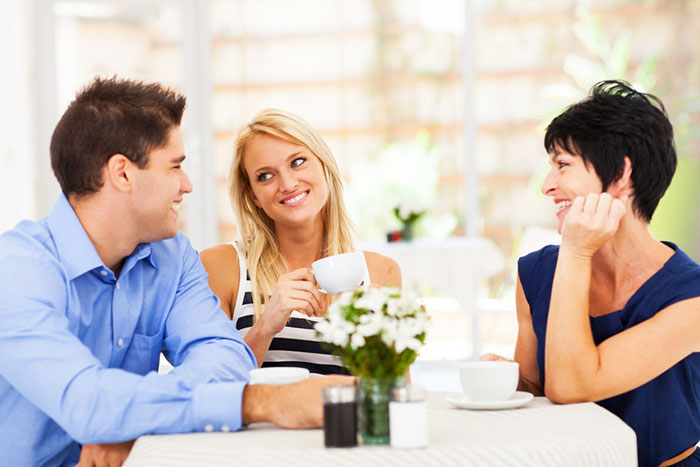 That means, you can talk about yourself until you're blue in the face, and if she's hardly talking about yourself she'll walk away from the conversation feeling like the two of you "just didn't click."
Alternatively, if she tells you everything there is to know about herself and can tell you were listening and paying attention and feels like you get her, even if she knows next to nothing about you, she will feel like the two of you have the greatest connection in the world.
How connected you feel to someone else is all about how well you feel that person knows you, and that's it. (this is also a part of why musicians have such a big effect on people... listeners listen to their music, and it feels like the musician is talking directly to them, and about things they relate to - the listener comes away saying, "Oh my God, I feel like he just KNOWS me so WELL and we have this great connection even though we've never met!")
You will need to talk about yourself (usually; see "She Doesn't Even Need to Know Your Name" as an example of an exception to this), and you'll want to make some big splashes when you do, but then get the conversation right back to the girl you're talking to.
That works like this:
Girl: How'd you end up publishing your own magazine?

You: It's kind of a long story, but actually I spent about a year after college living at home doing nothing but working on the magazine. No money, no free time, nothing but the magazine. I was a recluse! But I got it off the ground, I signed up enough people to subscriptions, and after that it was self-sustaining and I was able to bring some good people in and grow it and now it has a life of its own.

Girl: That's so cool.

You: I guess. It just seems like a lot of work whenever I think back about it! How about you - you said you wanted to go travel the world and be a globe trotter after college, but it never happened. What stopped you from your after-college dream?

Think of it like this: the purpose of talking about yourself is to be exciting and intriguing very quickly, and then get the conversation focused back on this new woman you're talking to as soon as possible.
This way, you're building an interesting, engaging narrative for yourself and making her wonder about you, while at the same time giving her the opportunity to share a great deal about herself and build a real connection with you.
Presenting Yourself as a "Legendary Figure"
This one ties in with women's love of arrogant and ambitious men, driven to do things greater than themselves, with life objectives outside the ordinary humdrum boredom of the daily grind that almost every other man she meets fixates all his time on.
(for our female readers: you'll want to skip this section to avoid making yourself too scary and intimidating for most men, unless you want to screen out everyone but the absolute most ambitious, dynamic, dominant men out there... it'll be a vanishingly small dating pool if you do, though)
Every woman will tell you she wants a sane, normal, responsible man, but every woman keeps ending up dating bad boys, instead. What gives?
Well, what gives is this: everybody, somewhere inside her, wants to have something bigger and more meaningful in her life than the ordinary slow decay of time and gradual changing of the seasons. She wants to feel like she's a part of something more than that.
To be a legendary figure, you must truly have legendary aspirations, to some extent, if you're under 35; if you're over 35, you must be on your way to making those aspirations a reality.
You can still be somewhat legendary without great ambitions, simply by telling your tale in a gripping and meaningful way, but the impact is not as strong.
So how do you present yourself as legendary?
To do this, you'll need to break out an old technique dubbed a "grounding sequence" (by Mystery, if you know him) that is, essentially, the process of taking a woman (or anyone) through your road to success, starting at the beginning, when you were nothing but a clueless youth who had no idea what he was doing but knew he wanted to make something of himself, all the way up to your eventual, triumphant success (recognized publically by other people).
It's a multi-step process, but not terribly difficult:
You start by talking about when you were young and wanted to do something but had no idea how you were going to do it. You talk about the challenges you face and why you wanted to do this thing, and how it seemed like such an impossible feat

You then discuss the process of pushing yourself to learn this new skill, ability, or activity, and all the trials and tribulations you faced, and the points where you nearly gave up

You talk about when you started seeing successes here and there, and really started to believe you could do it

And, finally, you talk about your ultimate success, culminating with some sort of public success where you received public recognition of your accomplishments
The neat thing is - while this is best done with some sort of long-term goal, talent, or ability you nurtured - you can even do this with something that occurred over a relatively short period of time - say, some important project for work you were assigned to work on but weren't even sure you could do, but by the end of the two months you had to do it not only had you succeeded, but you'd gone far and above the initial specs of the project and done so much extra that it led to a lot more business for your consulting company and your boss's boss personally thanked you for what an outstanding effort you'd made.
The point is that you display an ability to triumph in the face of adversity, and help women to view you as a man who is more than just an ordinary man - he's a man with grit, who hangs on in the face of near-certain failure, and pulls victory out from the jaws of defeat.
Presenting Yourself as a Relatable Human Being
The other side of the coin to "legendary," however, is relatable. If you just present yourself as some grizzled, determined success machine and then turn your nose in the air without ever stopping to be relatable, that's going to send most women straight into auto-rejection... prepare for some cold, insulting, resentful responses.
That's because the fact of the matter is, no matter how amazing a woman may be or present herself as, chances are, almost all of the women you're going to meet are still just normal, ordinary people. Not Olympians, not supermodels, not Hollywood celebrities... if you go out enough, you'll meet those types of girls here and there, but they're rare. Almost everyone you meet is still just a normal person - and, heck, even most of the extraordinary-seeming people are just normal people, with one or two extra-special things about them.
That means, if you portray yourself as too legendary, without being human enough, they'll simply see you as not like them.
I won't go into great detail on relatability since we've covered it in-depth on this site several times, but do see the article on being a conversationalist, and do check out these two pieces:
Two very easy tips for presenting yourself as relatable:
Don't forget to poke fun at your slips, gaffs, and errors. That doesn't mean you turn talking about yourself into a comedy, but don't take yourself too seriously, and point out your mistakes. This is especially important while talking about your successes - as in the legendary / grounding sequence mentioned earlier: you want to portray yourself not as someone who is perfect and infallible, but rather as someone who has struggled and striven his way to success, despite his failures. This is how anyone who's successful ever really gets there, after all.

Mix some being playful, being fun, and being light-hearted into things. Don't make conversation with you a chore or a bore - add some laughs into things as well. Again, not comedy - if you make a girl laugh a mile a minute, she'll write you off as a non-sexual comedian in a heartbeat. But, some light humor here and there - chase framing / sexual framing works best - and you'll have her smiling and comfortable and relating with you.
Ending Talking About Yourself and Turning It Back to Her
You know that feeling where it feels like you've just been talking about yourself too long? One of the objects of mastering conversation is to get to the point where you never feel like that again.
Get good at returning the focus of the conversation to the person you're talking to as quickly as possible. This does a few good things for you:
It helps her to feel more connected to you, as she shares more about herself
It keeps the pressure on her (instead of you) to impress you and

qualify herself

It minimizes the amount of working you need do in the conversation, adhering to the

Law of Least Effort
How do you return the conversation to the girl you're talking with as you talk about yourself? Simple - you can use one of these methods (or any of a hundred more):
Ask her the same question back. If you just finished talking about your favorite hobby because she asked you what your favorite hobby was, it's very straightforward to simply ask the same question back. Easy.

Ask her if she's familiar with something you're discussing. Many times when you start to talk about yourself, if you're doing a good job at involving women in your conversation, you'll say something like, "Well, I really love skiing - do you ski at all?" and she will then excited launch into talking about how much she loves skiing, or about how she doesn't ski but she does snowboard / ice-skate / build snow forts, and you'll set your story aside for a while and simply listen to her.

Ask her about something she mentioned earlier that you didn't explore. Say she mentioned that she became a veterinarian because her family always had so many animals as a child, and then she goes on talking about vet school. You can come back later once that topic is exhausted and say, "You said earlier your family kept a ton of pets as a kid - what kinds of pets?"

Ask her about something totally unrelated. This one's your backup play if a topic ends and you're not sure exactly what to start talking about, but asking her anything about what she's wearing or what she does or how she spends her time or various places she's lived or what not does the trick.
Why are all these about her? Because you need to be expressing interest in her. That means, you don't build a connection by saying, "That barista has one hell of a crazy mohawk over there," but you do build a connection by saying, "That barista has one hell of a crazy mohawk over there... you ever try any crazy hairstyles yourself?"
Remember that the object of conversation is getting girls opening up about themselves and connecting with you. So if you've just learned all these tips on how to talk about yourself and you were raring to go and tell her this amazing tale about yourself you had all prepped for action, and then you asked her if she was familiar with something at the start of your tale and she launches off into her own conversation about something, mission accomplished. Set your tale aside. It's fine if you never come back to it. The important part of the conversation isn't talking about yourself - it's getting her talking about herself. And you've just done that - so pat yourself on the back.

The 5 Qualities in Conversation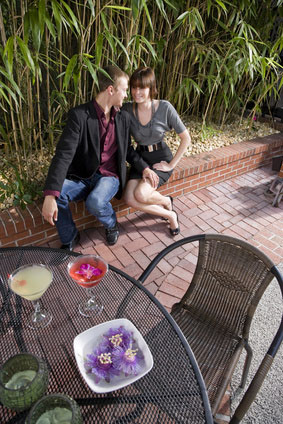 Back to our five qualities. Once again, they are:
Dominance
Prosocial behavior
Adventurousness
A "devil may care" attitude
A few vulnerabilities / Byronic personality traits
... with especial emphasis placed upon the first two.
How do you talk about yourself in a way that highlights these five qualities?
In a word: mindfulness. You need to be mindful of what you are saying about yourself, and how you are saying it.
Everybody tries to be impressive when he (or she) talks about himself. But most people do this all wrong... rather than seeking to highlight qualities, they seek to highlight stats. That is... I've got a nice car / nice watch / nice place / successful business / important position in my company / prestigious job / prestigious education / well-connected friends / exciting life of travel / etc.
Instead of women learning about who you are, they only end up learning what you've got when you talk to them this way. How great do you think that is for relatability and trust-building?
You're not a man... you're a stat sheet.
The focus must be on qualities, not statistics or achievements. A date is an interview, of sorts, but it isn't a job interview... you can leave your résumé at home in the cupboard. Women rate you based on feel, not on "facts." How do you make a girl feel? That's what's important.
Thus, how you talk about yourself must be conducted in a way that maximizes communicating the emotions you want to communicate, and minimizes communicating the ones you don't.
What emotions do you want to communicate?
Dominance:

a feeling of power, respect, and safety

.

Prosocial behavior:

a feeling of admiration, respect, and safety

.

Adventurousness:

a feeling of excitement, mystery, and intrigue

.

A "devil may care" attitude:

a feeling of mystery, intrigue, and curiosity

.

A few vulnerabilities / Byronic personality traits:

a feeling of relation, comfort, and a desire to "save."
All rolled up together, these five qualities make you one heck of a compelling, captivating, and sexy man.
Learning to target communicating the right emotions is something of an art, and it takes time. It's harder than rolling off a list of achievements if you're not accustomed to doing it, but once you've got the basics of communicating sentiment through talking about yourself down, this isn't so hard.
For instance, say I want you to think I'm a really prosocial guy, and we're talking in a café somewhere. You ask me what I like to do for fun, and I tell you I'm something of an adventure traveler - I travel to exotic places most people don't dare visit - and that I take great pleasure in sampling the local food and customs and amenities, both because that gives me a real taste of that culture, and also because it's a chance for me to show them that people from our country care about their culture and aren't elitist, and for me to support local people outside the standard tourist industry, too.
In just a couple of sentences, I've just shown you I am both adventurous (traveling to exotic places) and prosocial (interested in local culture, supporting local people, and concerned with building a good impression of my home culture with the local culture).
A few more sentences and you can probably hit all the points.
When you talk like this - when you're focused on how to talk about yourself in a way that communicates sentiment and emotions and personal qualities, rather than raw facts, stats, and achievements alone - you communicate a much richer, fuller picture of yourself than you can by just reeling off accomplishments.
So How Do You Tell Your Story?
How do you tell a proper story about yourself then - one that hits many, most, or all of these qualities -
Dominance
Prosocial behavior
Adventurousness
A "devil may care" attitude
A few vulnerabilities / Byronic personality traits
... and follows the rules of those aspects for talking about yourself we covered:
Keeping talk about yourself to a minimum
Presenting yourself as a "legendary figure"
Presenting yourself as a relatable human being
Ending talking about yourself and turning it back to her
... and do all that in a natural, smooth, cohesive way?
How do you keep the emphasis on, above all, being dominant and being prosocial while communicating things about yourself and regaling women with your adventures and experiences?

Well, for that one, you'll have to wait for the next article in this series - one on how to tell a story that rivets and captivates.
So stay tuned.

Until next time,
Chase Amante
Get Your FREE eBook on Texting Girls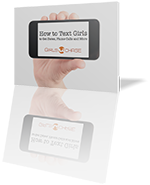 Sign up for our email insights series and get a copy of our popular ebook "How to Text Girls" FREE. Learn more ...
---


Trying to piece together a seduction strategy bit-by-bit, article-by-article, question-by-question? Stop killing yourself doing it the slow and difficult way - and get it all spelled out for you instead, in detail, in exactly the order you need to learn it... with homework, too.
With our complete mastery pick up package, you'll get our 406-page how-to eBook How to Make Girls Chase, our 63-minute long video Spellbinding: Get Her Talking, and 3 hours of audio training - all for less than the price of the book and video alone.
Quit banging your head against the wall - get it now, to speed your learning curve up dramatically... and start really getting the women you want to want you too. You can go right here to get started and be downloading your programs in minutes: How to Be a Pick Up Artist.
Related Articles from GirlsChase.com