How to Take Your Self-Esteem to the Stratosphere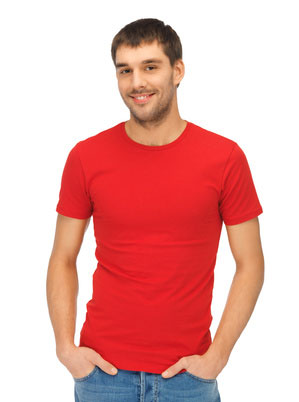 A little while back, in "How to Find the Woman You Most Want: A 10-Step Process," Vaughn commented as follows:
"

Hey chase I've been looking around but I couldn't really find an article on self esteem. I have low self esteem and inferiority complex. I always compare myself to others like ALL the time and I mean all the time. With friends,family, and guys I see at bars, clubs, and guys with their girls. When I'm out I feel so lame seeing guys with girls and I don't have one, it makes me feel like something's wrong with me. Especially on Facebook when I see people showing off all the good things going on in their life and I'm just living my regular one. Then I keep thinking about bad moments in my past that replay in my head over and over making me think I'm really a loser. I don't mean to vent so much about it but I know your good with people and to be honest I trust your advice more than anyone else. Could you help me out with my self esteem, confidence, and getting rid of the inferiority complex and reliving past failures? Thanks Chase, all of this stuff will help me finally get my dream girl.

"
So, how to build self-esteem... it's the 10 million dollar question.
Everybody wants to know. And everybody else has got a solution.
This isn't one I normally tackle, because I'm a believer in action, and to hell with the words. Once you're taking action and improving your life, self-esteem, confidence, and all the rest naturally follows (see: "Does Confidence = Success? Actually... No.").
Cast aside the pump-up, roll up your sleeves, and go get your hands dirty; that's the secret to all the great feelings you could ever ask for.
Yet... the questions about self-esteem keep rolling in. And they are worthy questions... little else is worse in the world than being low in self-esteem.
And since those questions about self-esteem don't seem to show any sign of drying up any time soon, let's tackle them head on - and give you the plan you need to take your self-esteem into the stratosphere.
Self-esteem is an odd thing because it is, in part, 100% mental.
Your looks? External.
Your social status? External.
Your attractiveness to women? External.
Your self-esteem...? That one's internal, through and through. But its effects are manifested out into the real world in very big ways.

So how do you change that?
First, a disclaimer: I've been high self-esteem my entire life. Low natural confidence (until I actually get good enough at something to feel confident doing it), high natural self-esteem. So while I normally like to write articles from an, "I've been there and done that," perspective, I simply can't, on this one.
And I don't have a lot of low self-esteem friends. In fact, I don't think I have any. Every one of my friends, every girlfriend I've ever had, every person I've kept much company with has been high self-esteem, by my definition.
Sometimes I've wondered, when people ask me about the subject, if "self-esteem" even exists at all, and "low self-esteem" is just another way of talking about depression.
So, to get a handle on what self-esteem actually is, I did what I usually do when I run into a weird, sticky problem that I can't go out and easily test myself: I dug into the research.
Science on Self-Esteem
The first paper of note I came across was one that's amassed over 3,000 citations (and here's one more) in Psychological Review, entitled "Social stigma and self-esteem: The self-protective properties of stigma." Here's the abstract:

"

Although several psychological theories predict that members of stigmatized groups should have low global self-esteem,

empirical research typically does not support this prediction

. It is proposed here that this discrepancy may be explained by considering the ways in which

membership in a stigmatized group may protect the self-concept

. It is proposed that members of stigmatized groups may (a) attribute negative feedback to prejudice against their group, (b) compare their outcomes with those of the ingroup, rather than with the relatively advantaged outgroup, and (c) selectively devalue those dimensions on which their group fares poorly and value those dimensions on which their group excels. Evidence for each of these processes and their consequences for self-esteem and motivation is reviewed. Factors that moderate the use of these strategies and implications of this analysis for treatment of stigmas are also discussed.

"
This is our first clue.
Even as a member of an outcast group, self-esteem remains normal. If you'd be high self-esteem hanging out with the cool kids, you'd be high self-esteem hanging out with the nerds or the punks; and if you'd be low self-esteem hanging out with the nerds or the punks, you'd be low self-esteem hanging out with the cool kids, too.
The researchers hypothesize that members of stigmatized groups dismiss out-group negative feedback by ascribing it to those individuals' own prejudices; in other words, they don't count because they aren't one of "us." They simply "other" them, and write them off.

Here's our next puzzle piece:
"

Conventional wisdom has regarded low self-esteem as an important cause of violence, but the opposite view is theoretically viable. An interdisciplinary review of evidence about aggression, crime, and violence contradicted the view that low self-esteem is an important cause. Instead, violence appears to be most commonly a result of threatened egotism—that is, highly favorable views of self that are disputed by some person or circumstance.

Inflated, unstable, or tentative beliefs in the self's superiority may be most prone to encountering threats and hence to causing violence. The mediating process may involve directing anger outward as a way of avoiding a downward revision of the self-concept.

"
That's from "Relation of threatened egotism to violence and aggression: The dark side of high self-esteem," published, again, in Psychological Review.
There we have the finding that the most violent and vociferous individuals are those with high self-esteem, who feel that that esteem is under real threat.
Seem like two totally different studies?
Not to me.
In one, we find that stigmatized persons who retain high self-esteem usually write off or fight off negative feedback from others.
In the other, we find that the people most likely to fight back and challenge negative feedback are individuals with high self-esteem.
So what is self-esteem?
This far in, it seems like, based on these two clues, I'd simply say it's an individual's tendency to defend his ego from outside attacks, or not.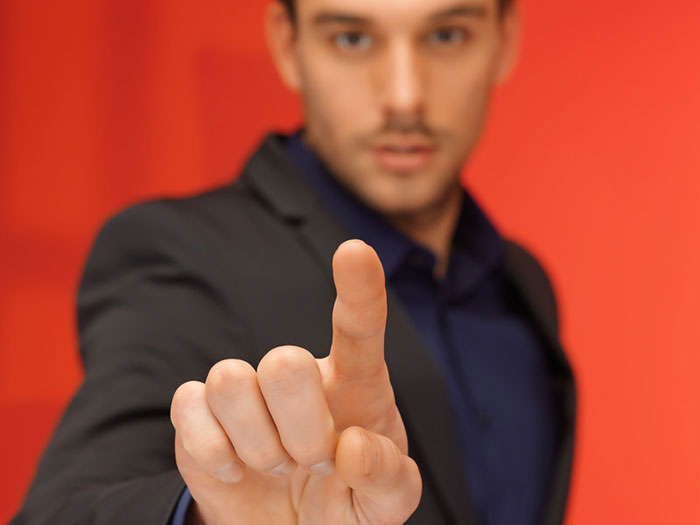 Things That Define Us
Okay, I lied to you earlier.

Here's the part where I talk about me.
When I entered primary school, it was as one of the most energetic, outgoing, LOUD kids in my class. My teachers considered me creative, intelligent, and likeable, but also disruptive, rambunctious, and unable either to whisper or to discern when was a good time to talk and when wasn't.
This was fine before I was mingling with older kids. Once I was, though, the bigger, angrier kids who were rejected by their peers and needed someone to take it out on had an easy mark: me.
Over the next few years, I curbed my rambunctiousness, in part due to verbal and physical bullying by older kids because I'd stuck out so much, and in part because of an über-strict third grade behavior-rating system (only a few slip-ups allowed per month, which was wickedly hard for a kid who was used to blabbering at everybody and one of the ways you could slip up was by talking). But, I fundamentally changed my personality, from bouncy and chipper and outgoing, to quiet, withdrawn, and reclusive, to finally get a transgression-free month last month of third grade, and to not stick out so much any more to the bullies. But the habit of bullying had been set, and when I rolled out the new, quiet, passive me, it only encouraged everybody else to start picking on that kid that the older kids picked on.
By the time sixth grade rolled around, that had all started changing, and bullying Chase became a thing of the past. But that's not what this story is about, and I've discussed that elsewhere anyway.
What this story is about is how I felt, at my most friendless, my most outcast, and my most stigmatized. When I was the school nerd. When the other kids threw footballs at me during recess and knocked my glasses off my face and interrupted my reading and I threw the footballs back, honestly thinking that all those footballs zipping by my head all the time were accidents (I didn't actually realize this was probably not an accident until I remembered it looking back a year or two ago).

How'd I feel?
Defiant.
I wasn't like them. I didn't want to be like them.
They were all the same. Normal. Average. Boring.
I was original. Unique. I did what I wanted, and did it different from anyone else. I was indefinable.
Despite the fact that from mid-third grade until the end of fifth grade you'd have considered me the penultimate social reject, I really simply thought that everyone else was just not as awesome as me, and that's why they were so prejudiced.
I was my own outcast group of one, and everybody else "didn't get it."
So how is it that I, even while a complete and utter outsider to all, and millions of other people you'd objectively consider everything from all-around successes to all-around failures, are high in self-esteem... while other people, many of who have objectively better lives, objectively better social positions... objectively better everything, just about... end up being low self-esteem?


Here's where it starts to get interesting.
While I was midway through writing this article (I actually started it a week or two ago, then threw it on the back burner for a while to work on a few other pieces), I had a conversation with a girl that landed right on this very topic. She mentioned to me that she blew up at her father, whom she hadn't seen in years, after he said something critical of her her first night back visiting her parents, and lamented that she wished she had a family that didn't beat her down, and that it had really affected her self-esteem and she'd probably be even more successful today if not for that.
I said, well, wait a minute. You have a great education, a great career trajectory, and by almost all accounts you have a pretty awesome life. Do you mean you feel like a loser when someone says something that "beats you down?"
And she said, "no."
And I said, "Tell me this: do you get sad when someone says something insulting - or angry?"
And she said, "I get very angry!"
And I said well, all right! You're high self-esteem. You're defending your ego against attack.

And she said, "Yes, I am now, but that was only after I went off to college. While I lived at home I used to feel sad and useless all the time."
That got me wondering - the difference between when she was living at home with a father who beat down her self-esteem, and once she was out on her own in charge of her own life - might self-esteem really just come down to how "in charge" of your life you feel?
Family, Friends, and Autonomy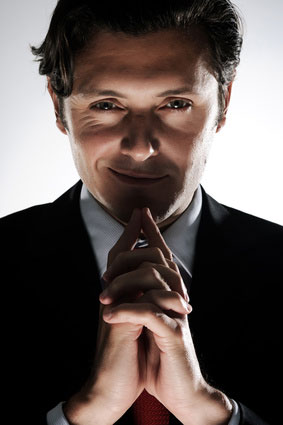 That led me to the last, remaining piece of our self-esteem puzzle. One more paper, this one published in the journal Child Development in 1994, with the (rather verbose, technical jargon-replete) title "Longitudinal Assessment of Autonomy and Relatedness in Adolescent-Family Interactions as Predictors of Adolescent Ego Development and Self-Esteem." Here're the findings:
"

This study examined links between processes of establishing autonomy and relatedness in adolescent-family interactions and adolescents' psychosocial development. Adolescents in 2-parent families and their parents were observed in a revealed-differences interaction task when adolescents were 14, and adolescents' ego development and self-esteem were assessed at both 14 and 16. Developmental indices were strongly related to autonomy and relatedness displayed by both parents and adolescents. Significant variance was explained even after accounting for the number and quality of speeches of each family member as rated by a different, well-validated family coding system.

Increases in adolescents' ego development and self-esteem over time were predicted by fathers' behaviors challenging adolescents' autonomy and relatedness, but only when these occurred in the context of fathers' overall display of autonomous-relatedness with the adolescent.

The importance of the mutually negotiated process of adolescents' exploration from the secure base of parental relationships is discussed.

"
Get that?
The study looked at teenagers, and found that self-esteem changes were predicted by combining how closely related a youth in a two-parent household felt to his or her father, and how much that father challenged the youth's freedom.
The closer you feel to a father, this study says, the more his challenges to your autonomy will both rein you in and wear you down.
And my guess is - based on the other research, and on my own experiences with people - that it isn't just parents with this effect. It's anyone in your immediate circle of influence (friends, lovers, consorts, teachers, bosses, colleagues, classmates).
Even before I read this research, I'd told that girl above that when you feel very close to someone, you let your guard down around him, and the things he says and opinions he holds of you have a much bigger impact than the same things said and opinions held by other people whose thoughts and deeds have to get through your mental filter before it's decided whether they're to be accepted or not.
For people close to you, their opinions of you don't get filtered much - or at all - and instead travel directly into your subconscious... and even change how you feel about yourself.
So you have:
Your self-esteem has nothing to do with people you consider "outsiders" or who don't "get you" whatsoever - those people are irrelevant

The people who actively combat negative feedback, put downs, and discouragement have high self-esteem. The people who don't do this and simply take it end up with low self-esteem.

The closer you feel to someone and the more that person challenges your autonomy, the lower your self-esteem becomes.
That, then, is our complete picture on how self-esteem comes to be high or low: it's all about the people you allow in through the doors of your mind.
Are those people with the keys to your psyche building you up and setting you free, or tearing you down and locking you away?
Finding Freedom
If self-esteem is as simple as how in-control of your life you feel vs. how much control of your life you hand off to others - and it seems very much to be - the simplest answer, if you want higher self-esteem, is to simply get away from controlling, insulting people, shut them out, and shut them down, and to surround yourself only with people who have no interest in controlling or belittling you and who build you up and push you toward greater and greater levels of autonomy.
When I'm around friends, girlfriends, employees, or others I have some responsibility to, I usually refuse to outright tell them how to do things they're struggling to do. Usually I'll just give them some pointers, sit through things with them, watch them make mistakes and correct themselves, and only jump in if they really start getting off course. My message is always, "I'm here if you need me, but you'll remember this a lot better and need me a lot less if you figure out how to do it on your own." I learned this from my father, who wasn't always the most involved when I was growing up, and was always something of a stern figure, but he was very much interested in me becoming self-reliant and learning that I could do things on my own.
What do you do if you don't have a family background encouraging autonomy, though, or your close friends all treat you like a guy who doesn't "get it" or is too slow on the uptake or not very capable or anything else in the negative?
The quick answer is, find some new friends. And go friendless for a while, if necessary, while you make friends to replace the ones you'll part ways with.
I did it in grade school. I had some pseudo-friends I'd hang out with at lunch and during recess sometimes, who'd usually end up insulting me or putting me down. In fact, they were still doing this even after everyone else decided I was kind of cool in a different, mysterious way. So, I cut ties with them, told them I was tired of their insults and our "friendship" was off, and I sat at a table by myself during lunch after that. It felt a lot better.
But what if you can't drop friends who are insulting, controlling, and push you down?
Well, that's your choice. But don't get all victim mentality about low self-esteem; you've chosen that path for yourself. There are millions of different friends you could have, but you choose to spend time with "friends" who will tear you down and pick you apart... you'll get no sympathy from me.
The only people I do have sympathy for are the ones with controlling, demeaning family lives. Family is one you cannot trade away. You can't go out and get a different mom or dad or older sibling (at least, not usually).
So what do you do here?
My recommendation is to start with a technique that I use anytime someone close to me is doing something offensive or in a put-down like way. It works like this:
Recognize they're making you feel bad. If you don't realize it, there's nothing you can do about it. This process needs to start with you being aware of it, first.

Tell them, calmly, what they're doing and what effect it's having on you. And start with empathizing with them. This looks like this, "Pops, I know you're trying to help and encourage me to do things better, but the way you're doing it is coming across like a put-down, it's making me feel bad about myself, and it's making me feel less confident I can do better, not more. I know that's not your intention, but that's the effect this style of communication is having on me."

Tell them what they can do instead. When you take something away, you must always replace it with something if you don't want it coming back. So teach people a better way of interacting with you - say, calmly and logically pointing out something you're doing, telling you they think you can do better, and telling you how they think you should do things differently and why.


Keep telling them every time they do it until they stop doing it. You can keep saying the exact same thing, even - they'll recognize that you're saying the same thing over and over to them over the course of days or weeks, and it'll begin to dawn on them that they're practicing this negative behavior over and over again and haven't even been aware of it. This prompts most people to start to change.
It's important you stay calm. It's best if you do this immediately after someone says something to you. However, if you aren't used to minding your own emotions and don't realize until later that someone was saying or doing something that affected you negatively, you can always go back later and say, "Pops, earlier, when you were telling me that..."
When family members are overly-critical, it's not usually out of spite. It's usually because that's the only way they know how to raise you and express concern for you and try to get you doing things that they think will be better for your life. Thus, usually, if you can correct them in a gentle-but-direct way, and then give them a replacement tool for reaching you (i.e., "If you want to communicate with me, you can just point out something I'm doing and tell me in a calm way that you think I should be doing it differently, and tell me what that is, rather than get upset and say something insulting"), they'll use it.
However, this isn't always the case with "friends" and others close to you. Many times when non-family members are rude, controlling, and verbally (or physically) abusive, it's because they have a lot of bad emotions themselves on the inside, and they simply need an outlet.
Which may just happen to be you.
Lucky you.

That is why I say, if you've got non-family members who are bringing you down, get them out of your life.
You can try a correction on them the same as you'd use with family or a girlfriend or a close friend who's normally good but just every now and then lashes out and says something rude or demeaning, but if it's something they do all the time in many different ways, they probably aren't going to change. Most of the time, it's cut ties with them, or content yourself with remaining low self-esteem.

Self-Esteem: Land of the Free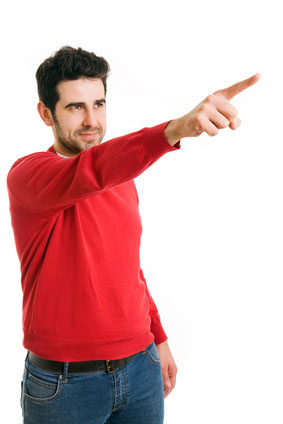 What does a high self-esteem man truly look like?

A high self-esteem man is one who lets no one control his destiny but him.
A high self-esteem man is one who dismisses, ignores, or, if necessary, combats any attempt to put him down.
A high self-esteem man is one who chooses his inner circle carefully, and even his outer one, to eliminate anyone with controlling or insulting behaviors that risk his own autonomy and life-satisfaction.
A high self-esteem man is one who refuses to allow anyone tell him who or what he is (see: "Tactics Tuesdays: What Happens When You Label People (or Let Them Label You)"). Only he gets to decide that.

A high self-esteem man is one who acts on the people, environments, and situations around him, rather than one who is acted upon by those.
Read any of these articles:
... and you'll be reading about how to be a high self-esteem man.
But it's even easier than being the king of your castle and emperor of your domain.
What it really comes down to is who are the people you let put their influence on you... are they people who believe you can, or people who believe you can't?
If you suffer from low self-esteem, chances are, you've got people around you who believe you can't.
What you need to do, if you ever want to be high in self-esteem instead of low in it, is cut them out, set them straight... or, use their disbelief as fuel for yourself to try harder, win more, and show them exactly why you can.
Because, as it turns out, self-esteem isn't internal after all.
It's external.
And it's made up by the influencers you hold closely nearby to you.
Want to change your self-esteem?
Then change those influences.

And find people who think you can, too.

Yours,
Chase Amante
Get Your FREE eBook on Texting Girls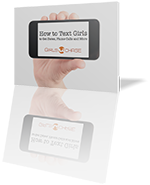 Sign up for our email insights series and get a copy of our popular ebook "How to Text Girls" FREE. Learn more ...
---


Trying to piece together a seduction strategy bit-by-bit, article-by-article, question-by-question? Stop killing yourself doing it the slow and difficult way - and get it all spelled out for you instead, in detail, in exactly the order you need to learn it... with homework, too.
With our complete mastery pick up package, you'll get our 406-page how-to eBook How to Make Girls Chase, our 63-minute long video Spellbinding: Get Her Talking, and 3 hours of audio training - all for less than the price of the book and video alone.
Quit banging your head against the wall - get it now, to speed your learning curve up dramatically... and start really getting the women you want to want you too. You can go right here to get started and be downloading your programs in minutes: How to Be a Pick Up Artist.
Related Articles from GirlsChase.com