How to Make and Find Female Friends
In "Guy Talk: Here's How to Kick Butt at Talking to Other Men," JFav (a commenter singlehandedly responsible for perhaps 20% of the "a reader writes in" type articles I've written here) writes in asking about how to make female friends: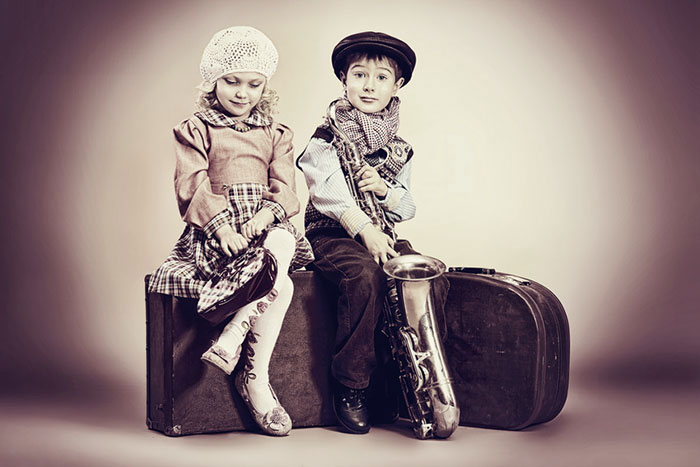 "

Hey Chase,

Was reading through this article again and it's great stuff! Can't believe I haven't been using it all this time. Though as I was reading though a thought popped into my head, could there be a companion article to this concerning women?

I'm not sure if what I'm asking isn't already covered on here but I thought I'd ask anyways. I've always been fascinated with those guys that just get women and can instantly turn them into a friend or ally. Much like the way you said you can turn any man into an ally I'm sure you can do that with a woman too.

So, I was wondering if you could a write up on this kind of thing. You talked about this subject briefly in Girls Chase ebook where you compared the female and male conversational style.

I'm asking about this because I'm in a spot in my life where being active in pick up difficult for me so having some female companionship in terms of having invites to parties or clubs is my best bet right now.

"
And just the other day, Ryan had a similar question in the latest Carnival of Dating Advice:

"

Hey Chase,
I was wondering if you could write an article about what to do if you want to be good friends with a girl. All your articles have been really helpful but i'm not sure how to apply the techniques to a girl whom seducing would be inappropriate, but you still want her to admire and respect you as a good friend. Could you write something about this please? Thank you :)

"
JFav and Ryan are right - there isn't an article on Girls Chase yet about turning women into friends - so let's correct that situation.

That's a clip from When Harry Met Sally, and a good introduction to the problem with male-female friends: the sex thing. What Billy Crystal is talking about is something you're always going to deal with when looking for female friends - the inevitable question of sex and attraction.
Men and women treat friendships themselves a little differently:
Men's friendships are generally "alliances" where the men have teamed up to shoot the breeze, watch each other's backs, or accomplish some shared objective, like traveling the world or getting girls or building businesses

Women's friendships are generally either "security blankets" or "social elevators," where the friend serves the role of either making the girl feel more secure about herself and/or her options in life, or gives the girl some chance to elevate her position socially
There's also the "close friend" type friendship, which is common to both men and women - this is different from any of the pure "alliance," "security blanket," or "social elevator" friendships you'll see. This one's a genuine close connection between two people who simply get along very well and are emotionally connected and have similar interests, aspirations, and directions in life that complement each other rather well. These friendships are the most enduring, but they strengthen or weaken as the parties' goals, interests, and directions move closer together or farther apart, respectively.
In addition to these are the "friend who wants to be more" type friendships, where the parties are just friends but one of the two would like there to be a sexual / romantic element as well. Unless dealing with two very sexually and romantically inexperienced individuals, these friendships are always one-sided; that is to say, one friend sees the other as a potential partner, while the other sees the first friend as an ally or a security blanket or a social elevator.
I won't go into male friendships - we talked about those quite in detail in the article on guy talk. But what I would like to delve into a good deal here are the four kinds of dynamics you can have with women from the standpoint of forming friendships:
Security Blanket
Social Elevator
Close Friend
Potential Mate
... and the ties and connections and interplay between those four.
The Security Blanket
If you've ever found yourself relegated to the friend zone, you're all too familiar with the security blanket role. This is the nice guy waiting in the wings biding his time; he's usually attracted to her, and she usually isn't much (or isn't at all) attracted to him.
If you have any trouble getting your head around this one, check out "The Sad Tale of "Shopping Guy"" for a pristine example of this; my guess is most men have run into this at one point or another, or at least watched their friends loll about in this unenviable role.
The security blanket friendship is one where the girl spends time with someone only because it makes her feel better about herself and more secure. It's the nice guy friend, or the fat girl friend. The friend she's able to be around with and think to herself, "See what a great person I am? I allot some of my time to her!" or, "He's an okay guy, and it makes me feel safer to know that he thinks I'm amazing and is there in case I ever need anything."
A lot of men get upset when they realize that women see them this way, but they shouldn't. I've heard it said that the men control the resources, and the women control the men; and this is generally how things play out. A woman is always looking for men to have around her who can provide resources to her and make her feel safe and secure. This is a basic survival instinct, and there are many men willing to compete for those provider roles. Sometimes the nice guy provider friend role becomes a romantic and sexual partner eventually; frequently this is not the case. However, for men with no better options with women, this at least provides them "a chance," even if that chance is not all that considerable.
The Social Elevator
This is the person a girl becomes friends with because she perceives him as being higher in social status than she is, or because she sees he has access to high social status she'd like to use him to connect with and get into the good graces with.
The fat girl who's friends with a beautiful girl is in a security blanket - social elevator friendship, usually; the fat girl provides a security blanket to the beautiful girl (because the fat girl either makes the beautiful girl feel more secure by contrast, or the fat girl provides some sort of protective / leadership role for the beautiful girl in social situations that the beautiful girl isn't well equipped to handle on her own), while the beautiful girl functions as a social elevator for the fat girl (she gets a social status boost from having a pretty friend, and potentially some of the pretty girl's cast offs and left overs - more attractive, higher status males than she'd be able to get naturally on her own).
Likewise, women are interested in men as friends who provide some manner of social elevation for them too - the guy who's connected with all the big bosses in the firm the girl and he both work for; the guy working as the head bouncer who can usher her into that popular club she likes free of charge without waiting in line and get her into exclusive after parties; the guy who everyone considers the most popular kid in school, or the most dynamic go-getter at work with "rising star" written all over him. All these men can help a woman elevate her position by association, and gain access to higher caliber people.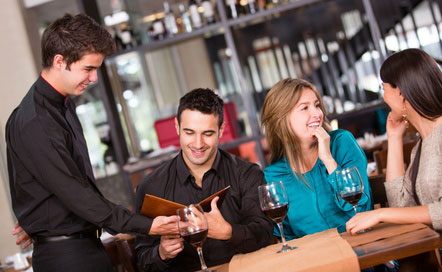 Let's stop here and consider the differences in goals and objectives men and women have in friendships for a moment.
Men's goals are:
Increasing their fitness and survivability

Increasing their resources and holdings
Women's goals, meanwhile, are:
Increasing their security and survivability
Increasing their ability to land a higher caliber mate
(you could arguably include "having fun" as a goal, but we're very picky about whom we have fun with - you probably wouldn't have much fun sitting back and shooting the breeze with a delirious homeless person, because he doesn't help you get closer toward any of your primary goals for a friendship)

Gaining access to mates isn't actually a primary consideration in men's usual friendship building (with the exception of the friend who wants to be more than a friend, of course), but for women, the underlying reason for seeking to elevate one's position is ultimately to gain access to the highest caliber mating options available.
The instant a woman lands a man she's thoroughly satisfied with all the way around, her efforts to social ladder climb abruptly stop, and her interest in friendships with social elevators dries up and shrivels away.
The Close Friend
The close friend is an extension of one of the three main friendship archetypes the alliance (male), and the security blanket (female) and the social elevator (female). Close friends evolve out of one of these friendships that proves valuable to both members and where both members of the friendship become close, open up to one another, and come to emotionally associate with, care about, and bond with one another.
In men and women, close friendships frequently become sexual.
They're also relatively uncommon.
The most common close male-female friendships you'll see are between homosexual men and heterosexual women, but even these often become sexual - many mostly homosexual men have bisexual tendencies, and as the relationship becomes close, the woman gets desires for the man she believes she can't have, and eventually one night with too much drinking something happens.
What I'm going to advocate you focus on building in terms of female friends is close friendships that you ideally never get sexual or romantic with. These can evolve from either security blanket or social elevator friendships (on the woman's side; they'll always be alliances on your side); but the end goal is, you reach a point where you and a girl are intimately close with one another while refraining from physical intimacy.
The Potential Mate
This one blurs the lines on all the others, because there is always a question of "What if?," if at varying levels of certainty or uncertainty. e.g., a woman with a really nerdy, goofy male friend is 99.4% certain she'll never sleep with him, but there's still that 0.6% chance; meanwhile, a woman with a really sexy, Adonis-like male friend is 96.3% certain she will sleep with him, but there's always that 3.7% chance that when push comes to shove she'll back out and say "not interested after all."
Like Billy Crystal says, there's always the "sex thing" there to some extent.
Where you want your friendships to end up is such that your female friend is a lot more interested in sex with you than you are with her. That doesn't mean you're disinterested; it just means you could take it or leave it, but you're pretty sure if she had a chance she'd take it.
If the positions are reversed - if you're a lot more desirous of her than she is of you - then you aren't the one calling the shots in the friendship, and you're going to have a hard time maintaining this friendship as something that generates value to your life - a friendship where you can't stop thinking about your friend as a partner candidate is a giant distraction. It impedes your ability to meet new women and saps your will.
Not so for women - women keep getting approached by new, charming, attractive men, no matter how hard up for you they might be. And women are far more practical than men are - and far more likely to take a look at a guy they're crushing on and say, "Well, if he isn't going to give it to me, I'm going to let this other guy do it instead."
In fact, some of the women I've made girlfriends of mine were crushing in a big way on some guy friend of theirs before we got together, but it didn't stop us from getting together (oftentimes, these men decide they actually do like the girl after all, but only once it's too late and she's off the market with a man she sees now as more attractive than she sees them. Such is life...).
One of you is always going to want the other more than the other wants him (or her). My advice to you as a man is to make sure that the one with greater desires is her, not you.
And if you end up in a friendship where you're falling head over heels for a girl who sees you as just a friend, it's time to close up shop on that friendship and get out now before it becomes a poison for you (and for her... there's nothing quite like some overly obsessed guy who can't get over her to freak a girl out, or annoy her at least).


Like we discussed in "How to Make Friends? The Master Key to New Friendships," forming new friendships is really rather difficult for most people outside of the classroom or the workplace or, sometimes, where you live.
And even in those environments - classes, work, or your residence - you're only becoming friends with whatever people happen to be present, and that you happen to have enough in common with.
If anything, I think this actually puts you at an advantage. Most people don't know how to make friends, and they don't know where to find friends, and they don't know how to meet the caliber of person or the kind of person they'd like to get to know to have as a friend anyway.
You, on the other hand - at least after reading that article on making friends, and this one on making female friends - do.
How to Make Female Friends
In the article on making friends in general, we discussed the impact of social constraints on the ability to make friends. That is, the more socially constrained someone is - the more restrictions society places upon him or her - the tougher it is for that person to make new friends.
In general, you will find that women have more social constraints than men do. Women tend to have fewer, closer connections than men do, while men have more and shallower connections than women do. Men simply keep looser networks with more people in them; most women do not.
And the tighter and closer someone's network is, the more difficult it is to break in.
When you're reasonably new to socializing, you may find girls who are club queens among the easiest of "desirable" female friends to make. That's because club queens employ a more masculine "loose, shallow" network of friends and acquaintances than the typical "few, close" network most women do.
But as you want to meet more and different kinds of women, the question becomes how do I break in with all those OTHER girls?
Because once you start trying to make female friends in earnest, you'll quickly find that the great majority of women are:
Somewhat guarded and cautious - why do you want time with them, exactly?

Somewhat pressed for time already - if she's pretty, a lot of people want to be around her

Already at or near full social capacity if she's living in a city or town she's "established" in - i.e., she went to school there, knows lots of people there, has her social circles long since sorted out and people's different positions in them appointed, etc.
For those three reasons, you'll find it's easier to make female friends sticking to the following three rules:
Aim for more outgoing women as friends. Girls who are outgoing are more comfortable interacting with others socially; they're more experienced; less guarded and skeptical; and more likely to take initiative in making the friendship happen. They're also generally better female friends for you - while reserved people can be deep and interesting, women who are thoughtful and reserved tend to make far better mates than they do social acquaintances, for a variety of reasons we'll go into below.
Make yourself very valuable to have as a friend. If you're doing the stuff we talk about on this site - if you're a talented conversationalist, if you deep dive, get to know girls, maintain an edgy, sexual vibe - you'll be very attractive as both a potential mate and a potential friend to just about every woman who meets you. The more "in-demand" a person is, the more she must be able to recognize instant, immediate value gains by having you in her life, and most of that is fundamental stuff like your nonverbals and your conversational aptitude.

Look for women new in town - or newly single. Simply for practical reasons - when people are new in town, they tend to start on "social circle building" sprees anywhere from the moment they first arrive in town to 3 to 6 months in, and these generally last 6 to 9 months until they have a firmly established new circle - and then they reduce their social activity from the fevered pitch it was at while building the circle to a more subdued "hanging out with friends" pace. Many women will also launch on friend-gathering expeditions following breakups, too - especially if the relationships they were in were long and they'd been socially out-of-touch for a while. Women are much more open to new friends while in one of these "new in town" or "newly single" friendship-finding modes than they are once they're established with a core group of close friends and connections.
As with male friends, you want to front-load your value in making new female friends - that means, ask not what your friend can do for you, but what you can do for your friend, to paraphrase John Kennedy.
After meeting her, invite her to:
Parties
Dinners
Brunch

Barbecues
Hang outs
Study groups
Happy hours
Nights out at the bar or club
Weekend activities
Trips to the beach (with other people)
Hiking expeditions (with other people)
Cool things you found on Meetup.com or somewhere else
The point is to just start inviting her to stuff - the cooler and the more diverse the activities you invite her to, the better. Especially if you aren't someone who likes doing a lot of stuff, this might be a little hard for you, but it's well worth doing because:
It gets you trying lots of new things you ordinarily wouldn't try, building up new reference points for you and making you a better conversationalist and better at relating to a broader swath of the people you meet

It teaches you to be a better host (and makes you a shoe-in for the "social elevator" role), making you better at planning activities, gauging what new people you've just met will like and not like, and discovering which activities are good to do with which people, and which activities are not


It paints you as a fun, energy-bringing, high value individual, which is the kind of individual that most women want to be friends with
There are two things you want to do with new female friends fairly early into a friendship:
You want to go on some group activities together, and

You want to do something that's just the two of you together
On that latter, you want to avoid anything with any kind of "date" feel to it - brunch is usually a good option here, as is meeting up for a happy hour just the two of you after work, or meeting up for a bite to eat just the two of you before going out to join a party or night on the town with more people.
The reason why you want this mix of group activities and one-on-one activities is to cover both bases in the friendship: the group activities are to make it clear that this is a friendship and that's what you want it to be, while the one-on-one activities are to give you the chance to really get to know her and her to really get to know you and for the two of you to form a real, deep, meaningful connection with one another as friends.
If you only do group activities, you'll tend to get slotted into "just" the security blanket or social elevator type of friendship. You need to build a personal connection with a girl through some one-on-one meetings too if you want to move beyond these and get a real, close friendship going on.

That said, there is still one other consideration when it comes to making female friends...
The Sex Thing
So what role does sex play in the forming of female friendships?
Plenty.
It is possible to have "friends you hook up with," although I'd advise you against this. It usually tends to ruin the friendship - one friend always gets more emotional than the other. Even if you sleep with a friend now and both of you go back to being pure friends after without any problems, when one of you goes through a rough spot with dating or relationships and abundance mentality starts to fade, there's a very good chance you or she begins looking back at that one night of pleasure through rose-colored glasses and pining for your friend to be something more.
And at that point, the dynamic of the friendship changes completely. One of you becomes needy, and the other quickly feels that the friendship is no longer what it once was.
The mentality of wanting to have female friends so that you can "sleep with them sometimes" is also a bad one for the reason that it's overcomplicating things and making life difficult for you - if you want to sleep with girls, just go find girls to sleep with and sleep with them, don't overcomplicate things by trying to be platonic friends first.
Save friendship for women that you will not have sex with, even if some part of you might find the idea a little intriguing.
Of course... just because you're not going to sleep with her doesn't mean you can't get a little sexual intrigue going on and build a little sexual tension.
In fact, you should!
Building sexual tension with your female friends is great fun, both for them and for you. It immediately sets you up as a "potential mate," which makes the friendship much more solid and meaty in addition to whatever other elements the friendship already had (closeness, social elevation, security, etc.). It electrifies the friendship, and gives it an undercurrent that you simply don't have with male friends. There's a constant question of, "What if?" just under the surface there, as the tension makes both parties wonder about, "What if we slept together?"
There are some other reasons why it's very good to build ongoing sexual tension with female friends, too:
It electrifies the friendship. The one we just talked about. It gives the friendship certain life and legs it would otherwise lack if it was a purely platonic, two-dimensional friendship. Tension adds a dimension to the friendship that makes it more exciting than it would otherwise be, and adds a bit of, "Ooh, I wonder what happens next?" to it that gives it a hint of the thrill of a new romance.

It gets you used to women being very attracted to you. Particularly if you're still working on becoming a sexy man, learning how to build and work with sexual tension with female friends is a fantastic training ground, and it also gets you very comfortable with this tension (and not defusing that tension, which is something a lot of newer guys rush to do with laughter or jokes or fun stuff or telling women they aren't actually serious because they can't handle the pressure).

It makes your female friends respect you more. There's just something about a sexually potent, powerful, attractive man that garners him more respect from women than a wet dishrag of a man - even if those women are just his friends. Women are naturally attracted to sexually powerful men and respect them more, just as men are naturally attracted to sexually powerful women and respect them more.

It makes other women you meet take notice. I don't advise using female friends as "wing women" most of the time - even the most well-intentioned female friends usually hurt more than they help your efforts to meet girls (e.g., they want to hang out and talk, not approach; or, you don't want to leave them behind if you meet some girl you like, hampering your ability to pull) - though occasionally you can find a girl who's really committed to meeting new people with you and who really gets off on you picking up girls, and that can work. Normally though, just having a female friend who's clearly flirty with you and attracted to you makes other women very interested to get to know you.
Personally, I go through periods of being something of a recluse, and other periods where I'm being very outgoing, spending a lot of time socializing, and really reaching out and getting back in touch with folks I haven't spoken with in a while. And when I've been out of touch with someone for a while, many of them will eventually reach back out and get back in touch with me... but it's been my experience that, while my male friends do this too, and we do reconnect, my female friends do it more regularly, more thoroughly, and are often much more serious about reconnecting than my male friends do, and I think a big part of this is due to sexual tension.
It just makes those friendships you have it in a lot more interesting.
How to Find Female Friends
The flip side of making female friends is finding female friends, of course.
Where do you go to meet these girls?
If you're in school, this probably isn't too big a problem - you have class, or the dormitory, or your student apartment building. You have all kinds of social activities. You have group projects. Study groups. Computer lab. The cafeteria. Everywhere you go, there are people your age, many of whom don't know what they're going to do Thursday night or Sunday afternoon - and that's where you come in.
Once you're out of high school and university though, this gets harder - you don't just bump into people your own age with similar interests to yours anymore; you have to go looking for them now.
You have to find them out and hunt them down.
Fortunately, many of the people you'll meet in the right places are doing the same thing as you - they're out looking for new friends. And most of them have no idea how to make those new friends.

So, here you come with the ability to make meaningful conversation, with the knowledge of how to smoothly get a girl's phone number with plans to meet up later, with the situational awareness that you ought to offer value rather than ask for it when first setting up new friendships (or even late into established friendships - friendship isn't actually give and take, it's give [by you] and give [by her]). It's easy to see why when you're one of the few people out there who actually knows how to build new friendships quickly, reliably, and easily, you're well-equipped to make friends with just about whomever you want, so long as you stick to your friend-making process.

Where specifically ought you go to find new female friends? Well, that very much depends on what kinds of female friends you'd like to have.
If you'd like:
Party girl friends, you'll want to meet them at bars, parties, lounges, and nightclubs - you can follow a lot of the same steps we covered in "How to Pick Up Girls in Bars and Clubs," except that instead of picking them up as lovers, you'll be converting them into friends (obviously, you won't want to turn the sexual tension up too high, otherwise it'll be a letdown when you don't close the deal and they'll go into auto-rejection... not very conducive to friendship, you might say)

Chill, relaxed female friends, you'll want to meet them at happy hours, the beach, the park, relaxed social events... basically anything that isn't too high energy, crazy, or intense

High-energy go-go-go female friends, check out networking events and social clubs; these kinds of girls tend to gravitate to these events, where you can spy them energetically moving around and engaging with almost everyone there - the girl who's beaming a 1,000 megawatt smile and seems to be talking to someone different every time you notice her is exactly this kind of girl - but you'll have to move fast, be very interesting, and propose a quick brunch if you want to meet up with her again later (she'll be open to it if she thinks you seem cool; she's there because she likes meeting tons of new people, after all)

"Hot" / popular girl friends - this is one where it helps to really have one of those jobs that help you meet women, simply because these women have worked very hard to make themselves "in-demand," and now that they've made it it's very difficult to cut through the competition and differentiate yourself. The other way of meeting these girls is via day game - street approaches and meeting girls out shopping is best here. Try to get the girl to either grab a cup of coffee or hot chocolate with you then and there, or set it up for a few days within meeting her, and then very quickly translate things into it being a friendship
Note on that last - many times, one of your best sources for female friends is your same source for new girlfriends and lovers - picking them up off the street or in a bar or at a party or in a shop or store somewhere. However, it's very important with girls you want to make friends whom you meet this way that you make it very clear what your intentions are early on - and that you do it through actions and not through words.
That means, you meet up with her once for coffee or brunch or what have you, and then you invite her to a group event. "Hey, my friend's throwing this art show this weekend, you should totally come;" "Hey Tanya, hitting the beach this weekend to join a bunch of friends - can I count you in?" "Lexie, going to this kickass party my friend's hosting Friday night - theme is German beer and German costumes. Intrigued and interested?"
The reason you're doing this is that you want her to know that you are the one who shifted this connection into friendship territory - not that you were chasing her and she deflected you into the friend zone. That keeps the friendship on equal footing, even though you approached her initially, and allows you to maintain and build sexual tension - now you're the guy she thought she had, that apparently she doesn't have, but she still might like to have.
(side note on invitations: make sure the invitation is worded more "You and I will be joining some people" and less "I'll be with a bunch of friends - want to join in?" One implies, "We two people will be hanging out and meeting new people together," while the other communicates, "I will be hanging out with my friends, and you can come and try to make friends with my friends" - you'll get a lot more "yes" responses to the former than you will to the latter)
The Benefits of Female Friends
Are female friends worth the trouble to cultivate? Wouldn't it be better to just sleep with women if you like them, or move on to greener pasture if you can't or don't much want to?
Well, in fact, female friends do offer a number of benefits, especially for guys who are newer or intermediate to upgrading their dating and social skills:
Female friends get you accustomed to having the kinds of women you like around, and help you learn how to relate to those kinds of women much more easily

Female friends serve as very good testing beds for learning how to create, build, and direct sexual tension and sexual energy

Female friends can provide a lot of additional value to your life, depending on the friend - from valuable business or social connections, to great conversation, to nuanced social lessons and skills - many of my gestures, facial expressions, voice tones, and much of my game come from things I've learned directly from girlfriends of mine and female friends of mine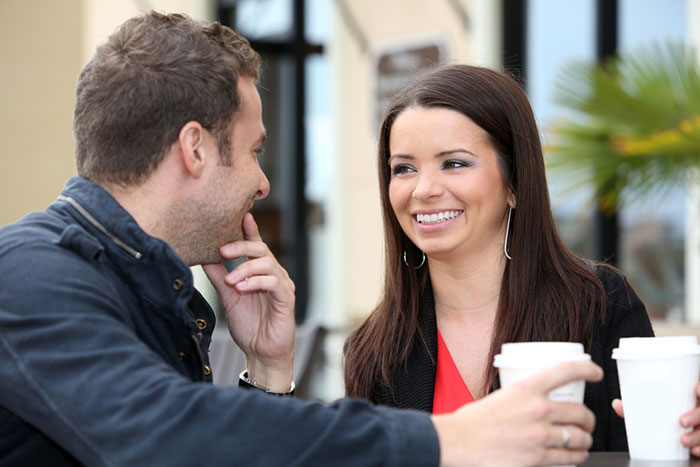 Female friends can be a lot of fun too, so long as you remember that they're not the same as male friends.
Female friends don't join with you to form a strategic alliance to accomplish shared objectives (even if those shared objectives are hanging out and pounding back beers). Rather, they initially form a friendship with you because you provide security or social elevation or seem like you'd make a good potential mate. For that reason, even as goals and life directions change, female friends normally won't drift away the way that male friends do - because you still represent some manner of security, or some degree of social elevation, or some potential as a possible future mate at some future unknown time.
For that reason, the way I often like to think of it, female friends are lasting friends, and that's kind of a nice thing.
Chase Amante
Get Your FREE eBook on Texting Girls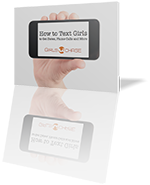 Sign up for our email insights series and get a copy of our popular ebook "How to Text Girls" FREE. Learn more ...
---


Trying to piece together a seduction strategy bit-by-bit, article-by-article, question-by-question? Stop killing yourself doing it the slow and difficult way - and get it all spelled out for you instead, in detail, in exactly the order you need to learn it... with homework, too.
With our complete mastery pick up package, you'll get our 406-page how-to eBook How to Make Girls Chase, our 63-minute long video Spellbinding: Get Her Talking, and 3 hours of audio training - all for less than the price of the book and video alone.
Quit banging your head against the wall - get it now, to speed your learning curve up dramatically... and start really getting the women you want to want you too. You can go right here to get started and be downloading your programs in minutes: How to Be a Pick Up Artist.
Related Articles from GirlsChase.com