How to Be Vulnerable, Enchanting, and Alluring to Women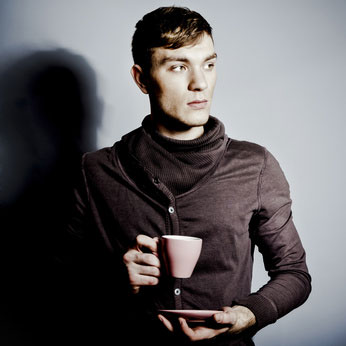 We've had a handful of commenters write in recently to ask about how to be vulnerable, as well as how to more fully embody Byronic traits, like those mentioned in the articles on answering "Do you have a girlfriend?" and on being a challenge to women. How do you, as a man, be vulnerable, in a way that is both appealing yet not overly sappy or saccharine?

One of these comments from a reader reads as such:
"

I have several girls interested in me primarily because of my flaws, and they have told me to my face that I am imperfectly perfect. I am interested in this Byronic concept. Do you try to adapt byronic traits? And can you do a post on them?

"
The flawed, vulnerable, Byronic romantic hero - he lines the pages of romance novels, and dots the dreams of women's hearts. But who is he, and how do you become this imperfect man that women so love to fantasize about?
The truth is, we are all of us imperfect, and that gives us an edge. The problem is, most men spend too much time either trying to cover up their flaws entirely, or indulge in them so much that they refuse to improve.
Like always, I will advise you to take the middle path, that lies at neither extreme, but the crossroads of both. Let's have a look at how you can do that.

Though the research on women's attraction toward Byronic types is quoted in the article on being a challenge cited earlier, I'll add it in again here so you don't need to go dashing between articles just to keep up with things. Here it is:
Bogg's and Ray's research on "The Heterosexual Appeal of Socially Marginal Men" again:
"

Surveyed women consistently specify preferences for egalitarian dates and/or mates. A common perception is that many of these same women often select consorts who are inscrutable, assertive, and controlling, ultimately bemoaning their choices. Dominance has been experimentally shown to provide initial attraction advantages. The Byronic Hero, a venerable literary model, embraces protagonists who possess extraordinary masculine traits that include dominance but also multiple personal flaws. Byronic Heroes, easily identified and plentiful in popular fiction, appear strongly to resonate with youthful audiences and provide alluring portrayals of heterosexual relations. In a classroom survey employing slide images of paired apparel models and a blind date scenario,

collegiate women slightly but significantly preferred models independently judged to project Byronic traits over equally handsome men who appeared affable and conventional

. Subject comments on Byronic models uniquely included allusions to sexual and mysterious/rebellious attributes.

It was concluded that projections of Byronic masculinity provide initial advantages in the securing of heterosexual liaisons.

"
So - sitting in a classroom, not having met the men in question, only looking at images of them, women rated the flawed, vulnerable, bad boys with Byronic traits as more attractive than the totally normal, unflawed men of equivalent levels of handsomeness.

Why?
To better understand this phenomenon, I'll cite another piece of research here, this one entitled "The Byronic Hero, Theatricality and Leadership," by Gabriele Poole:
"

Starting off with Annabella Milbanke's description of Byron after their first meeting, this essay explores the way in which

Byron's persona, as displayed in a certain kind of social situation, appears characterised by a series of masks, yet is presented in such a way as to facilitate its unmasking by observers and obtain their sympathies

. This model of interaction between Byron and his admirers is then applied to Byron's works, where

this same semantic stratification of the Byronic Hero is complicated at times by the hero's use of the Byronic persona as an instrument of domination and on some occasions by the author's deliberate foregrounding of the hero's theatricality

.

"
Let's boil this down and see what researchers have to teach us about what Lord Byron has to teach us about how to be vulnerable in a way that is both transfixing and alluring. The takeaways are:
Women are more attracted to men who are flawed in specific ways (we'll explore more what these ways are below)

The Byronic hero wears a series of masks that must be taken away, revealing more and more of his character as this is done

These masks are usually relatively easy to strip away, though sometimes are made more difficult by the very flaws of the hero
The interesting thing is that this is a rather natural phenomenon you'll see in a lot of men. Far before they ever know anything about this logically, many more socially calibrated men begin to "layer" themselves with different levels of identity and vulnerability that women can then strip away, like a kind of Russian nested matryoshka doll... only, one that gets more and more captivating and amazing and personal every time another layer is removed, rather than simply smaller.
What's So Exciting to Women About These Layers?
Let's take a break for a second. You'll generally find that men have two different reactions to the whole "layers thing." These are:
"Of course women love complicated, layered men... that's why I have constructed myself as just such a man!"

"Geez, women are so ridiculously complicated! Why can't they just like a guy for who he is, and not need all these silly games? This is too complex."
The first reaction is that of the man who has learned to think like a woman. He's learned the great principle of, "If you want someone to give you something, learn to understand what that person wants first, and provide that in return." He knows that if he wants women as lovers and girlfriends and romantic partners, he'll have the most choice and the most consistent ability to do so with them if he gives them exactly what they want. And what they want is a complicated, layered, perfectly imperfect man.
The second reaction is that of the man whose mental model is one wanting to do things the way he wants to do them and not wanting to need to accommodate anyone else, and expecting everyone else to see things like he sees them. When he says, "Why can't women do this?" what he's actually saying is, "Why can't women think like men, instead of like women? Geez!"
What that man is failing to take into account, of course, is that what men want out of partners and relationships, and what women want out of partners and relationship, are in fact rather different.
And because what they want is different, the way they go about looking for it is different, too.
Women, by nature, are probers. They're pokers. They like to stick curious eyes and investigative fingers into places others would rather they didn't; they test men ceaselessly, checking to see if a guy's still strong NOW... and how about now... and, what about now?

They object to things, hoping those objections will be overcome, disappointed when they aren't. They protest about things they don't really care about, just to see what your reaction will be or get attention. They play games because they like to play games, because they're good at them, and because the men who beat them at their own games excite them and arouse them and energize them.
Women like complicated situations and they like complicated men. They like peeling back layers. They like feeling like they're getting to the bottom of some great mystery that no other woman has fully gotten to the bottom of yet.
It's a driving force behind why they like:
Gossip
Drama
Soap operas
Testing/teasing
Flirting (to see how men react)
... and it's a driving force behind why they like bad boys, those quintessential flawed, Byronic heroes who know how to be vulnerable without being weak.
Why aren't women as interested in nice guys, in handsome guys without flaws, and in those guys who'd rather women were more like men than wishing for those men who are what women want?
Simple - these men just aren't as interesting.
They're boring!
And there's nothing quite like boredom to still any stirrings in a woman's bosom or loins.
Put another way (the way we talked about in the "being a challenge" article), most men are either too available and no challenge (nice guys, boring guys), or they're too perfect and unattainable (handsome, desirable men who are flawless and "unreal").
In addition to boredom and lack of challenge at the one end of the spectrum though, I strongly suspect there is something else at play at the other...

If He's Too Good to Be True...
Let's say you meet a girl.
She's intelligent, charming, witty, sociable, fun, flirty, fashionable, and everybody you know thinks she's amazing. She plays the piano flawlessly, dances like a professional, earns marks off the charts in school and at work, and in her spare time helps out at the local soup kitchen.
Oh, and she's absolutely, positively, drop-dead GORGEOUS.
She is, in a word, perfect.

And oh... she's madly in love with you.
Sounds great, right? And, being a man, you'll likely rush in headlong... but at the back of your mind, something will feel a little off.
That something is the old word of warning of:
"

If something seems too good to be true, it probably is.

"
The thing with perfect people is that NOBODY tries that hard to be perfect without having something he or she is compensating for.
Really intelligent girls don't make themselves look as beautiful because it isn't as much of a concern.
Really beautiful girls don't work as hard on their studies, and don't contribute to causes and charities as much, because they have enough value in one sphere that they don't need to spend time boosting their value in another (academics, work, charity, etc.).
If she's working THIS hard to make herself THIS perfect, your mind knows something is amiss.
And it doesn't know what that is.

But, as a man, you're likely to disregard this feeling in the back of your head. The desire to reproduce is stronger; something might be wrong here, but you can always just get out later if it turns out she's crazier than a bag full of fruit bats.
Not so for women.
Women approach dating far more cautiously than men do. Their alarm bells ring all the louder, and they pay all the more attention to them.
And when you come across too good to be true to women, they tend to pay close attention. They proceed cautiously... untrustingly. Something's wrong with this man, they think, but he won't show me what it is. Instead, he just keeps acting perfect.
Never let her find out what that is, and she'll never feel comfortable opening up to you and trusting you.
She'll never lower her guard around you and put down her walls.
She may never let things proceed, even if you seem outwardly like the catch of the century.
That is, of course, until you let her begin to remove your masks.
Then, the game changes.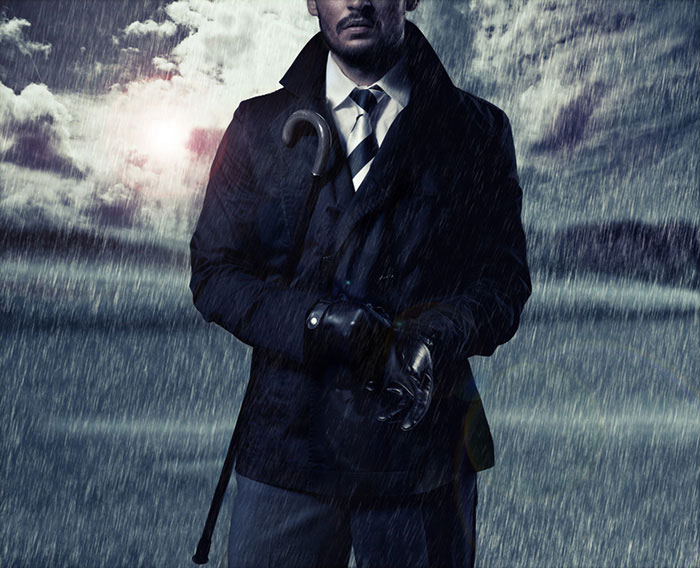 Whether you're too nice (and a little too boring) or too perfect (and a little too suspicious), you'll benefit from learning how to be vulnerable and making yourself into a more Byronic kind of man.
In so doing, you will come to embody many of the key traits and qualities of the heroes of just about every romance book, film, or TV show ever made. You will become the man women dream about.
Chances are, you already have these traits and qualities, in fact... you just don't know the right way to present them yet.
And that's the key - the presentation. Presentation is the difference between an ordinary magician and a great one - the ordinary one knows all the tricks, but the great one is a showman, in addition to knowing the technical aspects of the magic he performs.
Put on a good show, and people will admire you wherever you stand.
The Traits of the Hero

Wikipedia lists the following traits as the characteristics of the Byronic hero:
Arrogant
Cunning and able to adapt
Cynical
Disrespectful of rank and privilege
Emotionally conflicted, bipolar, or moody
Having a distaste for social institutions and norms
Having a troubled past or suffering from an unnamed crime
Intelligent and perceptive
Jaded, world-weary
Mysterious, magnetic and charismatic
Rebellious
Seductive and sexually attractive
Self-critical and introspective
Self-destructive
Socially and sexually dominant
Sophisticated and educated
Struggling with integrity
Treated as an exile, outcast, or outlaw
Note that normally no one Byronic hero has all of these - a handful of them is all it typically takes, but a mixture of the good and the bad is normally what makes him up.

Many of these are traits already established in scientific literature to boost attraction in women (arrogance, emotional extremes, breaking social norms, intelligence, and intrigue are a few; and obviously we don't need to say that sexually attractive has proven sexually attractive), whereas others are traits that, mixed in with the positive traits, give a woman an opportunity to "save" a man.
We discussed the other side of this coin - men falling prey to Superman Syndrome and riding in to rescue damsels in distress - in the article on white knights; but the reverse is just as true.
Women often want to save a man, because:
Saving someone makes you feel special - like you are the only person who's been able to reach this other individual at this level of emotional impact

Saving someone makes you feel secure - surely, he or she will not leave when he or she owes you such a great debt of gratitude!

Saving someone makes you feel like a noble person - you're a hero, someone who's come to the rescue, pulling this other individual out of the fire

Saving someone makes you feel powerful - you have the ability to bring good into the world, and into other people's lives

If she can just show him the light, she knows, or help him through his issues, she will have made this imperfect man into a perfect one - and he'll be all hers. She'll be the envy of every woman in town.
Of course, it doesn't actually play out like this in real life - most people in need of saving can never successfully or permanently be saved (rather, they remain always in a state of perpetually being in need of rescuing, and always find their way back to that, no matter how many times they're saved), and the people who do get saved soon forget the person who saved them and move on with their lives, seeking to partner with someone who is more their equal now, rather than this person who was their equal when they were not so perfect.
But no one thinks that way. Instead, they just keep on saving.
How to Be Vulnerable (Without Being Weak)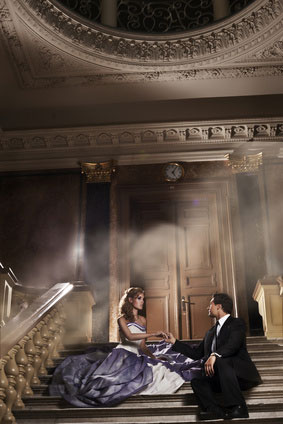 If you look back over that list of traits above, you should be able to pick out which traits of yours are on that list. When I go down it, I can put a check mark next to most of them.
There may be men out there who have absolutely none of these traits, but if so, they're probably so good-natured and so content with their lots in life that I doubt they're among the readership here. If you're reading this article, you should be able to pick out at least 4 qualities in that chart that match your own. Ideally, far more.
The issue here, of course, is the presentation; how do you show a girl that YOU are the
vulnerable, enchanting, alluring Byronic hero for whom she's been searching without her knowing she was?
That's where we come back to masks - multiple layers of them, easily peeled back by the curious.
You'll recall what we've discussed in the articles on building intrigue; that women like having to dig to find out more about you. This is the basis behind baiting as a conversational technique, and it's the line of reasoning behind the advice of dialing down the value you show.
Normal men - the ones who get slated as "boring" or, alternately, "too high value" - often rush to empty their box of valuable qualities all over the table and lay out their wares for sale. "Here's everything I've got to offer!" they declare to women. Women look over those wares... then, confident they've seen everything, and not having seen anything all that unique compared to the thousands of other men who've shown them very similar wares, they keep moving.
Then they come to a man who does not have that approach. That man has a few interesting items out on his table, and boxes upon stuffed boxes behind him, with no indication into what's inside. "These are neat..." says the girl, examining some knick-knacks. "What else have you got?" The man shakes his head; sorry, I can't let you see that. She presses, he apologizes again. Then, he has to disappear into the back room; she sneaks a peak into one of the boxes, getting a glimpse of that which all the other customers never get to see.
That's what it's like being vulnerably Byronic; you're the guy with boxes of untold baubles, but you feign not wanting to let her look, until she looks inside on her own.
I'm waxing metaphorical, though. How does this apply to your interactions with women in the real world?
Simple. Let me give you a series of steps to follow, instead of abstractions and figurative examples to work off of.
Don't show all your cards. You know this one, if you've been reading here a while; we talk about it a lot. Don't spill the beans. Don't go divulging everything about yourself when first asked; keep some back. Girls don't do it with you; and you should not do it with them. It kills intrigue and makes a man boring - leave some things to the imagination. This is a part of why deep diving and being a conversationalist revolve around getting girls talking - instead of you talking.

Reveal yourself in layers. As you begin to dive deep and get to know a girl in conversation, she'll begin seeking to find out more about you and probe and learn too. As she does so, you want to start with revealing only the more superficial levels of your motives, while hinting at deeper ones. Too abstract? Here are some examples:

A girl you're talking to asks you why you moved to town, and you say, "In search of a new adventure," or, "My old town was great, but after 4 years there I felt like I'd done and seen and experienced everything there was to offer. I need something more."

A woman you've just met asks you why you chose the profession you have. "Well, everyone needs a calling - something they can use to impact the world;" you say, "this one's mine," or, "It wasn't my first choice, but it was the best choice available to me to get to where I needed to get to."


What do each of these do? They inspire the girl to dig deeper. She's peeled off the first mask - your polite social mask, of "this is what I am and this is what I do." She's discovered the next mask underneath - that you in fact are driven by something other than chance or fate.

In the town example, you're an adventurer; but what drives that, and what kinds of adventures? Or, you'd done it all; but what more are you looking for now, and when will you know you've found it?

In the profession example, you've found your calling; but what kind of impact are you trying to make? Or, you took a practical choice to get you where you want to go; but where was that, and what would you have chosen instead?


Show some of your "damaged" side... but only if it's unexpected. You might talk about getting arrested, or getting in fights, or getting shot at or stabbed. You might talk about a scuba diving accident where you nearly drowned, or the time climbing a mountain you nearly went over the cliff. You might talk about how you were a loner for a long time, and never had friends. But whatever it is, it should be mentioned only briefly in passing, and it should come as something of a shock.


Don't talk about how you used to be a loner, obviously, if you still seem like a loner; do it when you're clearly the most social guy in the room. And don't talk about your jail time or fist fights if you seem like a tough guy or hood; do it when you seem clean cut and refined. Don't talk about your adventuring among a group of adventurers; do it among reserved polite society.

You need to pick what's "damaged" based on the particular society. Women are enamored with Byronic heroes in romantic tales because these heroes have unexpected "damaged" histories that are thrilling and exotic to the woman. If a girl's been in and out of jail herself, she won't be too impressed about your night in the drunk tank. But if she's been surrounded by people who'd never dream of breaking the law all her life, when she stumbles across this fact about you she'll have just peeled back another mask.


Also, obviously, the same rules apply here as everywhere else in conversation; don't launch into an overlong story simply because you think it'll be great for showing how vulnerable you are. Instead, just mention it, in intriguing fashion, and give her the opportunity to ask more, dig, and probe if she's interested.


Be the holder of forbidden knowledge. The easiest way to get someone to push a button is to put a big, fat "DO NOT PUSH" sign next to the button, with no explanation whatsoever why not to push it. If a girl asks you about something and your response is along the lines of, "Well... we all have our little secrets," or, "It's not that important," you will drive her mad with curiosity trying to uncover what these hidden truths from you are.

Being highly perceptive and using cold reading and accurately guessing or intuiting things about her can push this agenda too. She'll wonder how you knew that, and assume there's a lot more you must know, too.

That last one's optional, but the first three are more or less the order of the day for the Byronic hero. They are the essential elements in the cookbook; to learn how to be vulnerable, you must learn and use these.
A Vulnerable Man
Vulnerability does not mean, "I cry when I think about starving children in impoverished nations." Nor does it mean, "I spend all my time trying to save the world!"
Oftentimes, all it means for the Byronic man is, "I WISH I could save everyone... but I am only one man, and I cannot."
There's a mixture of idealism tempered by realism. The Byronic man is the one who began life as an idealist, but through the chain of his life has become, by necessity, a realist. And that's another thing women love about him - his broken dreams of grandeur, likely never to be fully realized, because he is honest that the world is a hard, difficult, dirty place.
He bucked society. He tried to bring his dreams to fruition. He worked, he struggled, he strived. But, like all men who struggle valiantly, at some point he came upon the firm hand of reality, and was checked and slowed down and forced not to dream as big.

He's not like the childish, unrealistic dreamer who thinks anything is possible and there are no limits. And he's not like the cold, forsaken pessimist who believes life is a pointless spinning of the top that goes on only until the top stops spinning and we pass into oblivion.
Rather, he's the dreamer who dared to dream big once, but life has tempered his grand ambitions.
Yet still, somewhere back in the dusty recesses of his mind, he dreams.
And that is what women want to be a part of.

Chase Amante
Get Your FREE eBook on Texting Girls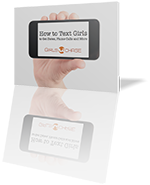 Sign up for our email insights series and get a copy of our popular ebook "How to Text Girls" FREE. Learn more ...
---


Trying to piece together a seduction strategy bit-by-bit, article-by-article, question-by-question? Stop killing yourself doing it the slow and difficult way - and get it all spelled out for you instead, in detail, in exactly the order you need to learn it... with homework, too.
With our complete mastery pick up package, you'll get our 406-page how-to eBook How to Make Girls Chase, our 63-minute long video Spellbinding: Get Her Talking, and 3 hours of audio training - all for less than the price of the book and video alone.
Quit banging your head against the wall - get it now, to speed your learning curve up dramatically... and start really getting the women you want to want you too. You can go right here to get started and be downloading your programs in minutes: How to Be a Pick Up Artist.
Related Articles from GirlsChase.com