Emotional Cresting: What It Is and How to Use It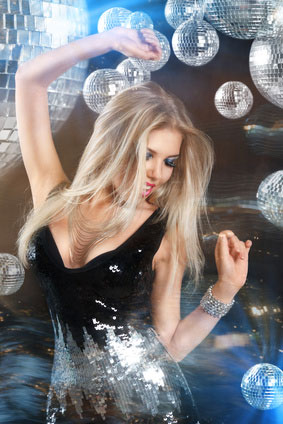 In "How to Pick Up Girls in Bars and Clubs," we had a look in passing at why dance clubs and dance floor game are so difficult to get real results with women in, aside from make outs and rapid escalations that usually don't ever lead to anything much more.
There we called it "emotional spiking," but this spiking is actually the result of a far broader and more common phenomenon seen everywhere in life and love, dance clubs being only among the more extreme examples. The phenomenon is one I've dubbed emotional cresting, and it creates some interesting wrinkles in how your interactions with people - women and men alike - play out.
Emotional cresting is about taking emotions to their extremes - those emotional spikes we mentioned before. It follows the process of emotional escalation that we mentioned as so crucial to the process of preparing a woman for intimacy in How to Make Girls Chase, except that it's an intrinsic part of everything.
There's great power in emotional cresting, but there's also significant danger to your interactions in it as well - because the higher you crest, the bigger the crash is if you can't maintain that emotional momentum.

"Emotional cresting" is my term for the escalation of emotions toward emotional extremes. I chose "crest" because the term "crest" is used with waves - whether radio waves or oceanic waves, they all have crests. A crest is the peak of a wave - its apex; its top. And just like a wave, emotions tend to swell upward, resulting in a crest of those emotions. In dreams, emotions are represented by water, often by oceans; and I felt that here, the term "crest" was every bit as fitting.
All emotions crest. The start out small, then rise, and rise, and rise, swelling up higher and higher and higher, until at last they reach their zenith. It's true with:
Anger
Excitement
Happiness
Joy
Fear

Ecstasy
Agony
Depression
Heartache
Lust
Revulsion
Disgust
Desire
... and everything else. Generally speaking, there are two core aspects to emotional cresting:
How much buildup and anticipation there is behind the experiencing and release of an emotion, and

How sharp the spike is that causes the crest.
As a rule of thumb, the more anticipation there is without emotion dissipating, the higher the crest is; and the more gradual the spike is without emotion dissipating, the higher the crest is.
That is to say, if you're watching a scary movie and you've been expecting something scary to happen for two minutes now, sitting at the edge of your seat, growing more and more and more tense... and then it happens, you'll be a lot more freaked out than you will if you had zero expectation of anything bad to come and then something bad happened. It's why creating that mood of foreboding is so important to horror flicks.
On the other hand, if you're expecting something bad to happen... and then nothing happens... and the mood stays foreboding, but it's dragging out too long and you're beginning to lose interest, when something finally happens the crest won't be as high as it could've been.
That's buildup. We've discussed buildup before - in fact, it was among the early posts on this site, back when this was still a one-article-a-month website that only a few guys I knew off of forums visited - in this article: "Emotional Build-Up: The Right Way to Use Emotions With Your Woman," but I'm going to go into it quite a bit deeper here than I did then. If you want another example of buildup though, check that out.
As for spikes: imagine you walk into your house, having completely forgotten it was your birthday, and the lights flash on and all your close friends and family jump out of nowhere and exclaim "Surprise!" That's a quick spike, and its effects are short-lived; you'll be thrilled and excited for a moment, but then the adrenaline recedes and it's back to business as usual.
On the other hand, think back to Christmas morning or your birthday or any other time as a child when you received lots of gifts (if you came from a family well-enough off to get you lots of gifts and your family came from a gift-giving tradition). Remember how it felt diving into that pile of presents, opening them one after another after another. That's a more gradual spike; it's not a "then-and-done" kind of spike - it keeps going, and building, as you unwrap one present after another, growing more and more excited and nervous about finding that one particular thing you really wanted. The intensity of that emotion is overall much stronger than the quick thrill of having everyone jump out and yell, "Surprise!," because it unfolds over a longer period of time.
How Does Emotional Cresting Work?
Emotions are largely responses to uncertainty and the unknown. The more certain you are about something - the more reliable your mental model of it is - the less emotional you are about it.
That's true with anything:
First time skydiving? Prepare for some wild emotions. 100th time? Not so much.
First time

picking up a girl

? Wild emotions. 100th time? Not so much.
First girlfriend ever? Wild, crazy emotions. 15th girlfriend ever? Not so much.
First trip overseas? Lots of emotions. 30th trip overseas? Not so much.
First time getting caught by the police? Wild emotions. 20th time? Not so much.
... and on and on it goes. The less you know about something, the stronger your emotions are around it, and the more you know about it, the weaker. In fact, this is a big part of why how many partners someone has determines his or her future fidelity - the more experienced with sex, dating, and relationships, the less of a big deal these are, and the more likely someone is to view straying from a current partner as not that big a deal, either.
This is also why you'll see us recommending building intrigue and being mysterious and using techniques like baiting in conversation and not putting everything out there on the table, spilling your beans all at once (like most guys do). The more intriguing and mysterious you are, the less "known" you are, and thus the stronger the intensity of the emotions you inspire tend to be.
Buildup and spiking affect emotional cresting in much the same way - anticipation leads you to wonder about what's coming, and spiking leads you to wonder how much more there is to come and when and how it's going to end.
Thus, a girl you're talking to on the street who's gradually becoming more and more intrigued by you as you unfold your indirect game is more interested in finding out what it is, exactly, that you want with her and plan to do than a girl you're talking to on the street whom you've simply walked up to and told her you like her and want to take her on a date to a little dive bar near your house and ask her for her phone number (much more buildup and anticipation in the first example than the second).
Likewise, a girl you're kissing and touching in your apartment whom you're gradually running your hands up and down the body of is going to get a lot more excited than a girl you're kissing and touching in your apartment whose pants you immediately grab to unzip within 30 seconds of landing her on your bed (assuming there is the first time you've started physically escalating with her, of course, and she isn't already dying to be intimate with you from earlier escalation before getting her into your place). This is emotional spiking - the gradual spike, so long as it isn't too gradual, trumps the sharp spike any day of the week.
Now, you might be saying, this is all well and good to know, but how's emotional cresting of any use to me in my day-to-day life with women and beyond?
That's a very good question, for a rather abstract subject. The next section of this article is devoted to answer exactly it.

We're big believers on this site in teaching abstract concepts with follow-on concrete examples. No different with this.
So I want to arm you today with some tangible uses of emotional cresting in your seductions and interactions with women - but first, I want to talk about the flipside of emotional crests... a little thing called "troughs."

Crashes and Emotional Troughing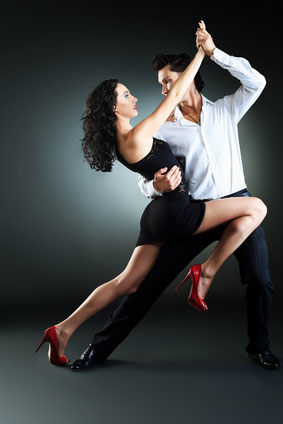 Just as waves crest (hit their peaks) but also trough (crash down into valleys), so too do emotions have crests and troughs. And the bigger (or taller) the wave, the bigger (or deeper) the trough. In waves this is called amplitude; and the amplitude of emotional crests and troughs is every bit as important to the social arts as wavelength amplitude is to studying all things wave-related.
What this means is that the more extreme an emotion becomes, the bigger the crash is when that emotion is interrupted or ends.
It's why you feel kind of worn out and tired after watching a really scary movie, or sort of empty and quiet after a great gift-opening session's come to a close and there are no more gifts left to open and new toys to play with.
This emotional troughing is one of the most dangerous things to an interaction you can have happen, and you need to guard against it vigilantly.
One of the things I placed a great deal of emphasis on getting down when I was new to seduction, that nobody else ever seemed to talk about, was transitions. I first took note of how important this was when meeting girls while waiting for the Washington, D.C. metro, as I often did there; I'd meet them, we'd get into a good conversation, I'd like them, they'd like me, and then the train would come, things would get awkward, we'd both board, and then both head in separate directions on the train because no one knew the right thing to do. (for the record, I discuss the simple solution to this - keep the conversation rolling as you transition - here: "Meeting Women on Buses, Trains, and Airplanes")

Transitions are the most common place to hit an emotional trough; emotions often crash during them. Why? Because transitions (things like moving a girl to sit down with you; going from light banter to serious conversation and deep diving; asking for a phone number; setting up a date; inviting her home; and getting girls in bed) have all the elements of crest-breaking rolled up into them in one:
They involve an interruption in the conversational flow
They involve an interruption in the physical flow
They involve a change in environment
They involve a change in expectations

A single one of these elements can cause a trough by itself... all of them together always do.
And before we go into how you can avoid losing an emotional crest while transitioning, let's talk first about each of the ways emotional troughs can occur in your conversations with women.
Emotional Troughs Explained
If you spend much time reading men's dating advice, you'll come across the phrases "her state broke" or "I broke state." The "state" in question is emotional state; that is to say, things were going great one moment, but then the emotions changed and suddenly they were no long so fantastic.
These state-breaks are emotional crashes, or emotional troughs. They're the result of an emotional cresting being interrupted and crashing back down to Earth, resulting in the negative side of the emotional crest's amplitude.
However tall the wave of emotions was before, it's suddenly become every bit as deep, now.
Interruptions of Conversation
When conversation is interrupted, this causes a trough. The emotional cresting is broken, and emotions are brought back down in the opposite direction.
Have you felt this before? Absolutely. Imagine one of those great conversations you were having with some new girl you'd met... it was going awesome. You and her were vibing so well it was like you were old friends who'd known each other a lifetime. Then, suddenly, inexplicably, out of nowhere... you hit a wall where just nobody knew what to say next. It was awkward... you searched for something to say, she searched for something to say, but nobody came up with anything. And just like that, the spell was broken.
Things got weird, and she excused herself from the conversation, to get back to what she had scheduled for the day, or to return to her friends or go to the bathroom at night.
That was a trough. Emotions had crested higher and higher and higher as the conversation progressed, but then they hit a trough, and suddenly the whole thing felt strange and bizarre and unnatural - the complete reverse of what it'd felt like during the crest. During the crest it felt exciting and comfortable and like the most natural thing in the world - and suddenly, it became the total opposite.
When this happens, it's a big let down for everyone, and the girl gets out of there to get away from the bad and awkward feelings.
Interruptions in Physical Flow
An interruption in the physical flow is anything that disrupts what you and the girl you're talking to were physically doing.
That may include:
The two of you were walking on the street, then arrived at where she was headed and she needed to leave and go to work / meet her friend / off to lunch

The two of you were sitting and talking on bar stools at the bar early in the night, then the staff came by to take the bar stools to make room for more bargoers and you had to both stand up

The two of you were dancing, then stopped dancing to move off the dance floor and find elsewhere to talk

The two of you were waiting for a bus, or train, or airplane, sitting / standing and talking, and then the conveyance you were waiting for arrived and you had to board

The two of you were sitting or standing and talking somewhere, and suddenly one or more other people entered your conversation - friends of hers, friends of yours, or other people wanting to compete with her for you or challenge you
All of these are "physical flow" interruptions that interrupt what you're doing one moment, and get you suddenly doing something different the next (unexpectedly). They're jarring because if neither of you was expecting this change and neither knows how to respond to it, it leaves both of you in an awkward position, wondering how this affects the interaction, whether the two of you know each other well enough to continue or should say goodbye, or what should happen.
As a result, unless a girl really likes you a lot - and even then sometimes, if she's especially shy - she'll simply excuse herself, bid you farewell (or perhaps not saying anything at all), and leave.
Changes in Environment
If you've ever stepped out of a pulsing, pounding nightclub into the (comparatively) quiet streets outside, and felt the gust of cool nighttime air hit your flesh, covered in sweat from the hot club interior, you've experienced the sudden shift that occurs with a change in environment, and consequent emotional trough.
Not all environment changes are this extreme; however, imagine the "feel" of these troughs when you change environments with a girl you've just met:
Moving from walking in the street to entering a shop or café
Changing from talking in a diner or cafeteria to walking outside
Leaving the office or classroom you met in to go step outside
Leaving the bar or nightclub you met in to go step outside
Boarding the bus, train, or plane you were waiting for from the waiting area

Going from driving in your car to walking into your apartment
Taking a girl from sitting in your living room into your bedroom
All these changes in environment and many other ones like them tend to cause emotional troughs that lead to a crashing of emotions.
However strong the emotional cresting was prior to the change, it troughs equally hard in the opposite direction during and after the transition.
Changes in Expectations
This is the one that always gets the nice guys.
When your expectations are that someone is going to do a certain thing and behave a certain way, and then that person does something contrary to what you expected him to do or how you expected him to act, emotions trough.
It's what happens when you:
Act like you want to be just friends with a girl, then try to escalate or tell her you like her and she reacts with disgust or revulsion (she expected you to be happy remaining in the friend zone)

Act sensual and sexy with a woman, then fail to move fast and let escalation windows close and attraction expire (she expected you to move fast, escalate, and take her as your lover, and you failed to deliver)

Not make a move or ask for much investment throughout the course of an interaction with a girl, then suddenly surprise her by asking her out, asking her for her phone number, or inviting her home (she expected a calm conversation where she wouldn't be asked for anything or need to make any judgments or decisions, and suddenly a relatively big thing is being asked of her to decide on)
Expectations were one way, and emotions built around them remaining that way, but suddenly something else happened, and the let down was big.
It's like watching a horror movie and feeling the anticipation build and build, only to find out the characters were never in any real danger and it was all a big joke, or tearing into your Christmas presents only to find out they're all filled with clothes instead of toys. Who wants that?
How to Use Emotional Cresting
The pitfalls of emotional troughs in mind then, our rules for using emotional cresting with the women we meet are threefold:
Use more buildup and anticipation to heighten involvement, suspense, and impact of a girl's emotions throughout an interaction

Use drawn-out spikes that extend emotional gratification over a prolonged period of time - don't make satisfaction happen too fast

Avoid cresting a girl's emotions too early or in the wrong direction, priming her for a trough before you're ready to cushion that trough properly
These are actually fairly easy to explain doing, now that we have the foundations established for how they each play out.
So let's have a look at applying each angle to the women you meet.
Using Buildup and Anticipation
As we've discussed on here time and again, you want to draw out the getting-to-know you process on your end. Spilling your beans, so to speak, and telling girls everything about you as soon as they meet you is death for seductions; you must ration out information about yourself, a little bit at a time, a little bit at a time, and leave her always wondering what else there is to find out about you.
In this way you build anticipation for getting to know you more. If she keeps unpeeling those layers we talked about in "How to Be Vulnerable, Enchanting, and Alluring to Women," only to find ever more layers underneath, her anticipation is only going to build... assuming you don't draw things out too long, of course, and assuming each layer she peels back leads her to something else even more interesting.
The other way you build anticipation is by hinting at your intentions, without ever fully revealing them. This is the foundation of indirect game, and it underlies sexual tension-building at the core.
Your thoughts around building anticipation thus are:
"I'll let her get to know me, a little bit at a time, and frustrate her efforts to get me to spill my beans by deftly turning the conversation back to her and getting her to talk about herself, which she enjoys doing anyway."

"I'll hint at my interest in her and my intentions with her, ramping this up gradually as our interaction progresses, but I'll never come out and flat tell her exactly what I want to do with her." (the one exception is the sexual complimenting discussed in the article on how to compliment a girl, but of course that builds anticipation by telling someone you want to do something without saying when or how or asking her to decide)
Drawing Out Spikes to Extend Gratification
The first emotional "spike" that no doubt pops into your head when thinking about this is physical intimacy - sex. And yes, that is a big one. There's nothing quite like unsatisfying 2-minute sex putting the cap on a 5-hour seduction to lead to a big, uncomfortable trough in the most disappointing of ways.
But in fact, there are a variety of emotional spikes scattered throughout your interactions with any particular girl that you can more effectively draw out. These include:
The opener when you first meet her
Early conversation and

getting-to-know-you

type talk
Revealing any specific piece of information you're asked about

How you ask her out and get her phone number
Setting up the date properly
Inviting her home
Escalating to sex
Having sex
Let's look at just a few ways you can draw each of these points out.
Opener. A lot of guys plunge right into their openers, suddenly and without warning. But you can draw this out... pre-opening and slow opening are just two of the techniques used to do this; speaking slowly and easing your way into the opener and exchange of names is a part of this too. Don't just belt out an opener to get it over with - start conversations naturally and comfortably with women, and the emotional impact is stronger and better.

Early Conversation. Rather than dump all your cards on the table, hold yourself back and build some intrigue instead. Use techniques like baiting and just give out a little (but still make it interesting) when asked, and only go into it if the conversation is of interest to her and she pursues a topic further.

Revealing Information. When you're asked for specific information, don't just divulge it then and there and that's it. Instead, weave a story around it... ask a question back first before answering it... take the opportunity to make it an experience, and not just an answer.

Asking Her Out / Getting Her Number. "We should hang out sometime," and, "Let me get your number," are okay, but you can usually do better. Even if you only take 50% longer to say these, drawing them out a bit more increases the heft of them. Opt for, "Tell you what, let's grab some food later this week or sometime next," instead of, "Let's hang out sometime;" and go with, "Okay, cool. Here, let me get your cell," instead of, "Let me get your number." It doesn't seem like a big difference on paper, but the difference in person (when most guys are nervous and try to belt out an answer as quickly as possible, and instead you're talking relaxedly and a bit longer) is actually rather noticeable.

Setting Up the Date. As you well know if you've read the articles on how to text girls, you want to use texting primarily for handling logistics, and you'll want to set up your date soon after meeting a girl, if not the same or the next day. However, once you've sent that initial text and got back some times on her schedule to meet, you'll also draw this out over a couple of texts for ironing out the details, rather than do it in one fell swoop. You theoretically could send something like, "Hey Vicky, shall we get that meal we discussed? There's a fantastic little place called Eve not far from here... could do Thursday or anytime Sunday through Tuesday just fine. Let me know a day and about what time works for you - let's set it up." And that would be okay, but... it's a bit rushed, even still. Better to split this up over multiple texts - the spike feels better that way.

Inviting Her Home. Similar to asking her out and getting her number. You could simply say, "Let's get out of here," and lead, but it's very cut and dry and not all that intriguing. If you prompt her to join you for a movie or a nightcap though, it's more intriguing - and she's also likely to ask you some questions you'll need to address. This draws out the spike, and lets you handle objections as well.

Escalating to Sex. The first time you touch her shouldn't be to tear her pants off, unless you've done an amazing job with sexual tension up to that point. Get her warmer first.

Having Sex. Here, you should be focused on being a good lover, first and foremost. Focus on giving her a very satisfying sexual experience, and everything else falls into place - this naturally takes a little time to do, and the spike is drawn out to do it.
As you see, most of these aren't being drawn out for immense amounts of time. It's not like you're turning seconds into hours here. Instead, it's more about micro-calibration. How do you take a 2-second quick experience and turn it into a 10-second rich and rewarding experience?
Don't overdo it - overly drawn out spikes are as lame as too-short ones - but do seek to find ways to turn every emotional high point into something that delivers on its buildup.
Avoiding Early or Incorrect Cresting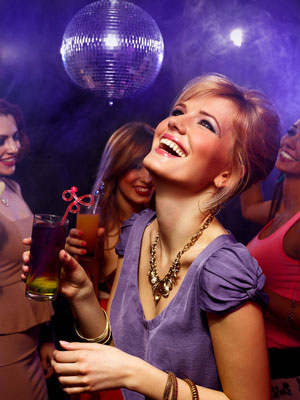 Back to those dance clubs and that dance floor game we mentioned at the outset of this article. Why do you avoid those?
Because emotional cresting is happening too early here, and in too wrong a direction.
Think about it. In a dance club, a girl's emotions are peaked already... which means that they're going to quickly trough and crash if you can't maintain that peak through escalation. But you can't maintain it if you take her out of that environment - the more crested her emotions are, the more fragile they become, and the moment she's out of the club they're crashing.
Not only that, but in a dance club, a girl's emotions are peaked for fun... not for sexual intimacy. Those are two totally different emotions. Yes, sex is fun... but it's "sexy" fun, not "wild party girl swinging my hair around while guys hit on me" fun. She's peaking with the wrong emotion for what you're looking for - and people don't like doing things that are outside their current emotional states.
To avoid early cresting:
Don't ramp girls' emotions up too quickly

Provide frequent "release points" for cresting emotions (e.g., chase framing and other forms of playfulness and humor to release conversational cresting during deep diving)

Move fast, hit escalation windows, and get girls moving to the next step of the interaction once they've begun cresting higher but before they've reached an absolute peak for the given situation (e.g., if she's getting more and more excited as you talk to her on the street, move her to sitting down with you somewhere before she troughs and walks off)
And to avoid incorrect cresting:
Try not to meet women in grossly incompatible environments (e.g. out on the dance floor instead of around the bar; right in front of all of her friends instead of off to the side; etc.)

Don't cause women to crest in wrong directions (e.g., debating something political or religious with her and making her angry; talking about something depressing with her and making her sad; getting her really excited and making her jubilant; etc.)
Stay away from those two (early cresting and incorrect cresting) and you'll largely be in the clear.
Staying Out of Troughs
Well, okay - you've got emotional cresting down now.
So what do you do to skip landing in one of those troughs I told you about earlier?
They were:
Interruptions of conversation
Interruptions of physical flow
Changes in environment
Changes in expectations
As it turns out, these are the easiest parts of the emotional amplitude to handle - all it takes is following the guidelines for proper emotional cresting, plus a few smooth moves, and you'll be in the clear for all four types of troughs.
Have a look:
Interruptions of Conversation. You can't prevent these from happening entirely - even when you're amazing at conversation, they'll still sometimes happen. What you can do, however, is provide frequent release points throughout the conversation to avoid the crest getting too high. That way, when troughs happen, their impact is not that great - and by providing periodic releases through chase framing and breaking conversation yourself, you condition the girl to expect these, and they come as no surprise.

Interruptions of Physical Flow. Just like interruptions of conversation, you need to make sure your girl is prepared for these to happen - by routinely providing releases and outlets for emotions and breaking the crest yourself. That way, when it's time to move her and change the physical flow, it's fine; and if other people interject, it's also fine. When changing physical flow yourself, keep conversation going, to minimize the impact to emotions, and look to change physical flow mid-conversation; that is, start her moving as you're talking or beginning to talk about something interesting. The "cliffhanger" keeps her wanting to complete the transition to find out more (or tell you more, if she's talking).


Changes in Environment. These are going to happen as your interaction progresses, and again, all you can do is ready yourself and the girl for them by refusing to let emotions crest too high until you're past the point where environments will change (i.e., you're home alone with her). That means no kissing girls at bars, clubs, or on dates... at least, not if you want to sleep with them later, that is.


Changes in Expectations. This is the only one that you can completely avoid, and you will completely avoid if you're doing things right. You'll know you aren't if girls are telling you "let's just be friends" or "I didn't know you felt that way" or they're getting upset and going into auto-rejection. Seek to set the right expectations from the beginning by exuding a sexy vibe and make it clear to women through your actions and attitude exactly what kind of man you are (the kind of man who will later take them as his lover, that is).
For the experienced seducer, who's intuitively good at avoiding emotional cresting in the extremes before he has a girl alone with him and all but ready for physical intimacy, and who knows how to handle transition points and emotional rough patches, the deadliest time for an interaction is at its beginning. That's the point where outside influences can come in and have the biggest impact, because the girl isn't sufficiently intrigued or invested in him yet, and she hasn't gotten accustomed to cresting and troughing with him yet.
Some Parting Thoughts on Emotional Cresting
This is somewhat abstract, and admittedly rather more advanced stuff. If you're still getting your bearings on seduction, it's probably not worth worrying yourself over too much. If, however, you're intermediate or higher, and you're starting to wonder how you're ever going to handle those maddening problems you're having with losing girls during transition points or other places that things intervene or emotions simply seem to crash, then this is the material you need to get working on patching that up.
Emotions are a lot like a snowball rolling downhill... a little hard to get started, but once the snowball's rolling and it's picking up snow as it goes, it's going to keep going faster and faster and getting bigger and bigger until it either hits something that shatters it (a hard crash), or it comes to the bottom of the hill and rolls to a stop (a gentle trough that you've managed out).
Be smart with how you use emotions. Don't ramp them up haphazardly like some kind of crazed mad scientist playing with his new powers of intrigue and seductiveness... this is what most beginners do once they start learning how to get girls, and it's why most beginners have so many promising-looking interactions with women blow up in their faces and end in spectacularly bad fashion.
Emotions are dynamite... a powerful tool when wielded carefully and intelligently, and a force of great explosive destructiveness when wielded with butterfingers.
Mind your crests, and avoid any hard troughs, though, and you'll be just fine with them.
And remember:
Use more buildup and anticipation to heighten involvement, suspense, and impact of a girl's emotions throughout an interaction

Use drawn-out spikes that extend emotional gratification over a prolonged period of time - don't make satisfaction happen too fast

Avoid cresting a girl's emotions too early or in the wrong direction, priming her for a trough before you're ready to cushion that trough properly
Ciao for now,
Chase
Get Your FREE eBook on Texting Girls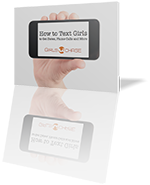 Sign up for our email insights series and get a copy of our popular ebook "How to Text Girls" FREE. Learn more ...
---


Trying to piece together a seduction strategy bit-by-bit, article-by-article, question-by-question? Stop killing yourself doing it the slow and difficult way - and get it all spelled out for you instead, in detail, in exactly the order you need to learn it... with homework, too.
With our complete mastery pick up package, you'll get our 406-page how-to eBook How to Make Girls Chase, our 63-minute long video Spellbinding: Get Her Talking, and 3 hours of audio training - all for less than the price of the book and video alone.
Quit banging your head against the wall - get it now, to speed your learning curve up dramatically... and start really getting the women you want to want you too. You can go right here to get started and be downloading your programs in minutes: How to Be a Pick Up Artist.
Related Articles from GirlsChase.com