Dodging the Dangers of Sex (and Dating)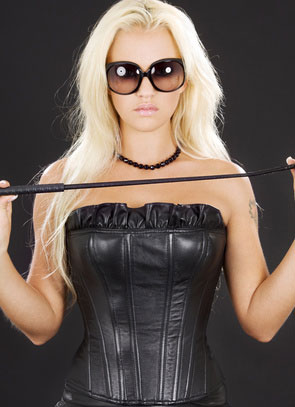 ... no, I'm not going to suggest that you dodge the dangers of sex and the dangers of dating by dodging sex and dating. That's a little too extreme - I'll leave the abstinence education to the religious institutions.
But if you're active sexually and you're active in the dating world these days, you're probably meeting, dating, and getting together with a fair number of different women. And like anything where you're inviting people into a level of intimacy and closeness to you, you need to be very careful of the dangers that can come with that, too.
It isn't all just good times and happy memories. If you're not paying attention, you can literally open yourself up to all kinds of problems from sex and dating... and not just the ones you hear about in high school, either.
Therefore, today, we're taking a momentary break from giving you tips and techniques on how to get the girls you really like, and instead bringing you this public service announcement - to make sure that when you get those girls, you'll be well-prepared to enjoy your time with them to the fullest - and not have to worry about getting taken to the cleaners or something else you don't want to have happen.
Let's dive in.
WHAT Dangers of Sex?
As much as she might seem like the picture of perfection and everything you want right now, there are a million ways that fling with a beautiful girl you long to have can end up having a negative impact on your life… and the thing is, it happens mostly to guys who don't understand relationship dynamics. So just by reading this site, you're already on the safe side…
But maybe the most dangerous potential impacts are the dangers of SEX itself.
In fact, I know some guys who won't even approach girls, because they're afraid of doing anything sexual with women… what if she has an STD? What if she gets pregnant?
That's a little bit overkill… and maybe they're really just rationalizing their fear of the approach.
But it's definitely a good idea to be VERY aware of the risks involved, and to know exactly  how to make sure you can feel completely safe and at ease while enjoying the sex life of a rock star.
Condoms BREAK!
They break all the time!
I've had it happen time and time again… and I hear the same from my friends. So eventually I did a LOT of research into the topic.
It used to freak me out so much that I even researched getting a vasectomy… I love kids, but in all honesty, I'm not ready to have some with every single girl I end up together with. Before considering any irreversible surgical fixes though, the first thing I wanted to figure out was how to *maximize* condom safety.
According to the nearly-omniscient Wikipedia, you can have regular sex for *50 years* before a girl will get pregnant despite condom use – IF you use the rubber *properly*. If you don't, however, it's not safe at all...
Here are some of the risk factors that go along with improper condom use - and how to avoid them:
Precum: Make sure you clean yourself before you ever put the condom on… believe it or not, that first drop of sperm that appears long before orgasm *can* get a girl pregnant. If you've had an orgasm in the last 72 hours, it still contains sperm, and that sperm can still get a girl pregnant. It doesn't take long to clean yourself, but it does take a pretty long time to raise that kid you didn't expect you'd have to reach his 18th birthday.
Friction: Obviously you can't prevent friction (or rather, if you could… you wouldn't want to!)… but you CAN spit into the tip of your condom before you put it on to lubricate it a bit. This helps a lot to make it safer - with less friction, you stand less chance of the condom wearing out during use.
Squeeze: Next you want to squeeze the little air bubble at the top of the rubber to prevent air from building up inside the condom… the air can cause it to rupture later, so make sure you do this every time if you don't want to be shopping for diapers any time soon!
Tug: A lot of people know about the squeeze, but not about the tug… after you put the condom on, you want to tug on the tip, so that it doesn't fit too tightly. Get it too tight, and combined with the constant motion and, again, friction, and it can get stretched too thin. And you know what happens to a balloon when it's been stretched too wide, right? Same deal with condoms.
Lube: Every serious Casanova uses lubricant to get his girls off… it simply allows you to give them more pleasure and to do a lot more while you're hitting all their spots. But you want to lube up your condom itself a little bit as well. After 20 minutes of wild sex, it might go a bit dry and become unsafe.

Just don't use too much lube, or the condom might get so slippery that you lose it inside her… that could be embarrassing. Also, make sure you use the right lube... if you used an oil-based lubricant like Vasoline with a water-based condom (which most condoms are), the oil-based lubricant can literally eat through the condom and dissolve it (you and the girl will still be safe, of course, but the condom won't be doing so hot). Make sure you use water-based lubricants with most condoms.

Careful: If you're really wild in bed… and I recommend that you be exactly that, every time you get a girl in bed, because, as you'll know if you've been at it for a while, a lot of girls like a pounding and hate if a guy knows the tender repertoire only… make sure you swap condoms every once in a while.
Also make sure you don't use the ultra-thin condoms, as they're a risk factor… and try on a couple of different sizes. Chances are the average size isn't right for you, one way or the other. I started having a lot less condoms break when I found the right size for me.
And I don't think I need to mention that this will also protect you from STDs of all sorts… because while it is difficult for a heterosexual man to catch HIV by having vaginal sex even with an HIV positive woman unprotected, pregnancy is not your only worry.
About Pills
Prevention is better than cure obviously, but you want to be prepared for the worst case scenario. I suggest you keep the morning-after pill on stock in your house. You should have a second tooth brush in case a girl sleeps over, and you should have a morning-after pill too.
And maybe she is on the pill already anyway… and you're pretty safe if the condom does break. But, she might be lying to you about that… or she might not be using the pill properly.
I have a lot of female friends who got pregnant on the pill. Did that happen because the pill is not a reliable method of contraception? Nope… they were just not following directions properly.
If you have a girlfriend who's a bit disorganized, I recommend you take responsibility and remind her daily. Probably better than taking the responsibility and paying her monthly later… for the next 18 years.
She needs to take the pill EVERY DAY, she needs to take it at the SAME TIME every day, and it is also unsafe if she gets sick… In fact, it's probably a good idea to read the prescription once in your life so you know EXACTLY what's up.
Some topics are so important that it's simply worth becoming an expert on them.
The Pregnancy Pact
This is absolutely real… some girls *do* poke holes in your condoms, some girls *do* lie about being on the pill, and some girls even find some more creative ways to get your sperm… and you want to be very selective about who gets your seed!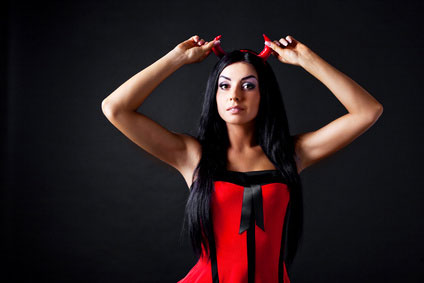 One thing I like to clarify with girls if the topic ever does come up is that I have a simple rule: Having a child is a major life decision… and it involves two people, and should therefore be taken by two people.
I hope you catch my drift…
One thing I won't touch with a ten foot pole in this post is abortion. This topic is way too political AND way too religious, so I encourage you to make up your own mind what you think about it…
But whatever you do, make sure you don't let a night of passion obstruct the next 20 years of your life.
Emotional Addiction
Maybe even more perilous than the dangers of sex that are STDs and pregnancy can be an emotional addiction to the wrong woman.
I know - because I've been there…
It happens mostly to the inexperienced men… once you've slept with a couple of dozen women, you become quite immune to the charms of a femme fatale.
But if you *do* fall in love with the wrong girl, you will be completely blind to her flaws… your friends will warn you about her, and it will all be in vain… because we humans, as a species, are completely unable to see what our heart does not want us to see.
So who's the wrong kind of woman anyway?
She might be the one who makes you believe that she's interested in you… yet she always keeps you at arm's length as "just friends." I've seen men waste YEARS of their lives... and if he's in love, these years will be very painful. Don't do it… if she's not game by the third time you meet her, chances are she will never be… stop pursuing her.
She might be the one who emotionally manipulates you by freezing you out for a couple of days when you don't do what she wants… always rewarding your compliance with affection, until you're completely at her whims. If you see this behavior in a woman, RUN. You don't need the drama.
She might be the one who withholds sex from you to get you under control. Honestly, if a woman does that I recommend you masturbate in front of her, so she will quickly understand that she doesn't have a monopoly on your pleasure. If the problem persists, stop being monogamous with her. It's not worth it.
In general, the wrong girl is any girl that makes you in any way miserable or gives you drama and headaches. Look… you've got all the material here. You don't need to put up with this. Just follow the steps we talk about here and you can design your dating lifestyle in any way you can dream up.
Financial Ruin
Contrary to what you might see on some TV shows, or what your bitter pal Clive has to say after his disastrous divorce, not every woman out there is a gold digger. In fact, the majority of them aren't.
Still... a lot of women out there expect a man to be their personal ATM and cater to their every financial need. There is absolutely NO reason to do this EVER. You don't need to take her shopping, and you don't even need to take her out on expensive dates.
Love and money don't mix… as soon as you throw money into a relationship, you're mixing a social contract (your friendship, love and sexuality) with a financial one (your payments to her)… and the entire situation becomes unnecessarily confusing.
The most I ever spend on a girl is probably a cup of coffee or a drink on the first date… And even then, the girls often offer to pick up the tab, and I appreciate that.
But if a girl *asked* me to pay or to buy her gifts or financially support her in any way whatsoever, I would see that as a major red flag.
With some guys, this really gets out of hand… one friend of mine even told me one day that he suddenly has thousands of dollars of additional disposable income now because his girlfriend broke up with him.
That… is insane.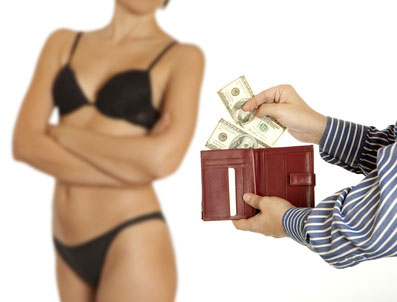 The Pampered Model
You will run into this situation more often with extremely beautiful women than with your typical girl-next-door. I once dated a professional model who was used to having guys pay everything for her all the time... guys were flying her around the city in helicopters and taking her on island vacations.
Now, I usually like to set a frame early on that implies that we will both pay for dates sometimes. I simply pick up the tab the first time I'm out with her and say: "Don't worry about it, I got this… you can pay next time if you want."
This is a little reciprocity play and it shows her that I don't intend to pay for everything all the time… all without coming across like a stingy bastard… which you don't want to be, by the way.
The second time we went out, we caught a movie together and I paid the tickets and the drinks, and she still didn't bother to get her wallet out. I went ahead and paid, but I decided that I was going to set a frame to make her pay for everything on the next date.
As we went back to my place after the movie, and after she had her 6th orgasm that night, I started joking about how I should really start charging her for my gigolo services…
…and then I said something along the lines of: "Actually, I have a better idea how you can repay me. Next time we go out, you get to spoil me a little bit… you can give me a massage and wine and dine me."
And the frame is set… by adding a massage to the picture, I didn't make it about money… I made it about her pampering me, in exchange for all the pleasure I give her (and if you haven't truly *mastered* your sexual skills yet, we've got an article on that coming up soon).
From the day on, she always got her wallet out before I could even reach for mine… and she started bringing me gifts almost every time we met as well.
Final Word of Warning
You need to be careful not to go overboard with all these techniques avoiding the dangers of sex and dating.
Yes, it's very important that you learn how to get a little bit more control in your relationships, and that you don't get taken for a ride emotionally or financially.
However, you also need to be careful what you wish for. Having a couple of model girl-friends that come over to give you massages and buy you dinners and bring you gifts every week sounds too good to be true?
The irony is that you don't want a girl to become too submissive either… you don't want her to hold you on a pedestal any more than you want to have HER up there… or you will rapidly lose your attraction for her.
Sounds impossible? It is not, unfortunately… just like girls lose their attraction for guys who run after them and kiss their behinds, the same thing happens to guys when they gain too much power in a relationship.
Try to strike the right balance, approach your long term relationships the right way, and your love life will be absolutely amazing.
Onward and upward,
Ricardus
Get Your FREE eBook on Texting Girls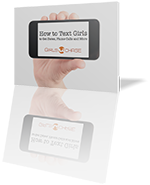 Sign up for our email insights series and get a copy of our popular ebook "How to Text Girls" FREE. Learn more ...
---


Trying to piece together a seduction strategy bit-by-bit, article-by-article, question-by-question? Stop killing yourself doing it the slow and difficult way - and get it all spelled out for you instead, in detail, in exactly the order you need to learn it... with homework, too.
With our complete mastery pick up package, you'll get our 406-page how-to eBook How to Make Girls Chase, our 63-minute long video Spellbinding: Get Her Talking, and 3 hours of audio training - all for less than the price of the book and video alone.
Quit banging your head against the wall - get it now, to speed your learning curve up dramatically... and start really getting the women you want to want you too. You can go right here to get started and be downloading your programs in minutes: How to Be a Pick Up Artist.
Related Articles from GirlsChase.com