Dialing Down the Value Volume
Here's a surprisingly common problem that men run into with women: showing TOO much value.
Wait, how can that be a bad thing? The more value you have, the more attractive you are -- right?
Well, yes, to an extent that's true. However, the art of communicating value has a deeper, more subtle level that most men (even the majority of men who spend years learning how best to navigate the social arena) never reach.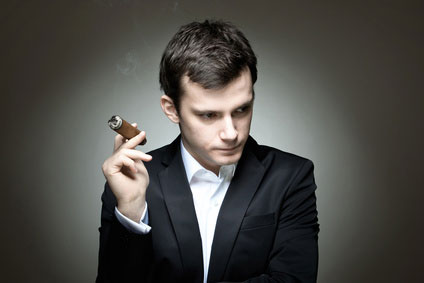 That level is the level of leading women into discovering your value, a little at a time, rather than hitting them in the face with it. Before we go into WHY it's bad though, let's throw a few examples out there of what exactly we mean by a guy hitting a girl in the face with value... and they aren't as obvious as you might think.
Here are a few a man might do:
Raise a new value-displaying topic unrelated to previous conversation: "I just got a new car and I am SO happy with it. The ride is lightyears smoother than my old one."

Return to an old topic that was unfinished or interrupted: "Well anyway, as I was saying earlier about my travels abroad..."

Hijack or steer a conversation into something to communicate value: "Oh, you surf? I'm actually a surfing instructor."
Think about those for a moment in a conversation. They're very real, pretty natural things to say in a conversation, right? People say things like that all the time.
Fact is though, someone who's highly tuned in socially will pick up feelings from statements like that, and the statement they pick up is this: the person saying these things is DELIBERATELY taking the conversation to topics that let him display value: his new car, his travels, his status as a surfing instructor.
It's one of those things that flies under the radar, and its effects are subtle. Some women will gradually lose attraction for guys doing this, because they can sense that the guys are TRYING to win them over, and thus chasing (and in a position of weakness). Other women will take these value proclaimations at face value, and begin to feeling increasingly insecure themselves -- often to the point of feeling like they're unable to relate to this guy with this exciting life and buckets of value. Women like that will become cold and distant and rude because they feel now like this man is out of their league.
It's an insidious issue. How many men catch themselves when they do this? Almost none. A more socially skilled man may feel like he's chasing, may feel like he's doing something wrong, but he probably won't know exactly what it is. This -- trying too hard to show value -- is very often what it is.
The thing about this problem is, you don't see it. It's not something that's obvious, and it's not something that will jump out at you. The natural thing for most men is, if a woman doesn't seem to be all that interested, or she's beginning to pull away, they'll start trying to inflate their value. And then you run into the issue above.
So, if those examples above are the wrong way to display value... what's the right way?
The answer is, the right way couples communication of value with intrigue and humility / self-deprecation. Anyone can talk about awesome things in his life. But it takes a rare man to talk about awesome things in his life, yet put the other party at ease by reassuring her that in fact he's just a regular, ordinary man.
And that's really what you want to be doing. You want to communicate value, and then -- instantly show that you're not really a big deal, that you don't take yourself too seriously and she doesn't have to worry about doing so either. The really neat thing is, once you're doing this consistently, you'll notice that women get relaxed around you very quickly, and open up to you very quickly, and are even more honest about their attraction for you -- and communicate it more quickly and earlier. The value you display allows them to feel attracted -- and your humility, that down-to-earth aspect your show them, allows them to feel free to let their guard down around you and just be themselves.
If you're wondering how exactly all this is accomplished, I have a few examples for you below:
When mentioning very something very high value about yourself, defuse it with a self-deprecating remark: "I've written a few articles for Playboy, believe it or not. But I don't think anyone ever reads them, there are far too many distractions in that magazine." "I've been working for [XYZ desirable job] for four years... it's not that amazing though, I think I'm still just a step above the kid who makes the coffee in the mornings." What this does is takes the edge off the high value trait and tells a woman this is just part of your life and you expect nothing like awe or reverence out of her -- just communication and that's it.

When mentioning something high value not everyone can relate to, be sure to relate to THEM. A common one is travel: people who travel will vibe on traveling all day long, but people who've never been outside the country will usually be completely unable to relate. So if the conversation turns to your travels, and the girl you're talking to doesn't respond strongly or with tales of her own, get off the topic fast, and end with a statement like this: "It's so funny, you know, before I started traveling I never really wanted to. I always felt like, 'It's so far away, and I don't know anything about the country or the culture, and what if something happened and I got stranded there... [at this point, people who don't travel are usually nodding or smiling or verbally agreeing with you] but I went and it was incredible and I've just been going everywhere since then."

Resist the need to jump in with every high value statement about yourself. For instance, you may be talking to a girl who mentions that she plays tennis, but it's just a brief mention in a bigger conversation. Rather than interrupt to force a connection ("Tennis? I'm a big fan too!"), let her talk and let the reference pass by. There will be plenty of time to come back to it later, and when you reveal the value later on, it will be far more potent. To use the tennis example, say the same girl later asks you if you play sports. NOW you say, "Yes, well, I remember you said you play tennis earlier, I've actually been playing for about four years and it's my favorite sport right now." She'll be really excited and wonder why you didn't mention it earlier -- and what else you might not have mentioned (hidden value -- you're a guy who doesn't hang all his value out in the open trying to impress).
Ultimately, it's about not trying to force a connection, not trying to force value onto people. When you are a very high value person, you need to continually be considering how you're going to put others at ease around you -- how you can communicate value without blowing them out or making them feel like they're unable to relate. It takes a little while to get down -- it's more art than science -- but once you have it, you'll see marked changes in how comfortable women are around you, and even how quickly they warm up to you and how open they are about their interest in you.
Keep an eye on how you're communicating value -- if you're pushing too hard to impress girls with value, reign it back in a bit and follow these suggestions. You'll be surprised at how much better women receive you when you dial down verbally communicating value and instead communicate through your behavior (not revealing too much too soon, and expressing that valuable stuff about you is no big deal and that you have no need to win anyone over).
Cheers, and have a great weekend!
Chase
Get Your FREE eBook on Texting Girls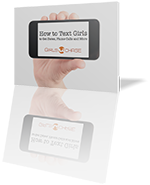 Sign up for our email insights series and get a copy of our popular ebook "How to Text Girls" FREE. Learn more ...
---


Trying to piece together a seduction strategy bit-by-bit, article-by-article, question-by-question? Stop killing yourself doing it the slow and difficult way - and get it all spelled out for you instead, in detail, in exactly the order you need to learn it... with homework, too.
With our complete mastery pick up package, you'll get our 406-page how-to eBook How to Make Girls Chase, our 63-minute long video Spellbinding: Get Her Talking, and 3 hours of audio training - all for less than the price of the book and video alone.
Quit banging your head against the wall - get it now, to speed your learning curve up dramatically... and start really getting the women you want to want you too. You can go right here to get started and be downloading your programs in minutes: How to Be a Pick Up Artist.
Related Articles from GirlsChase.com