Bitter Women: No, They Are Not "Everywhere"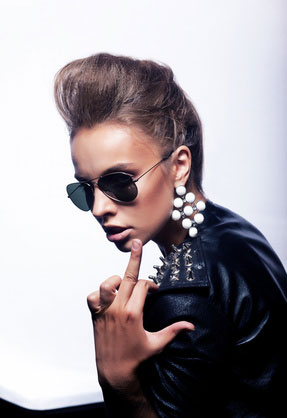 Lately, the team and I have found ourselves moderating a lot more negative comments on the site than usual. Some of these are from people who believe that seduction is wrong, but a growing number are from people who believe that it's impossible for men to learn how to get women because all women are bitter women who simply aren't interested in men.
It's kind of a strange but interesting viewpoint. On the one hand, clearly SOME women are interested in men, since there're a little over 7 billion of us human beings on the planet. If you look around at the sheer volume of human beings around you - all products of a man picking up a woman at some point in his life, having sex with her, and impregnating her - you start getting the feeling that at least some women somewhere are open to meeting men. At least a couple billion of them, anyway.
On the other hand, I realize that there are some jaded women out there. I see the terms "bitches" and "feminazis" thrown around a good bit as examples of terrible people who make men feel bad about themselves. But, honestly, I have a really hard time meeting any women like this in real life - for the life of me, I don't know where all these "bitches and feminazis" who hate men actually are.

And even if they really exist... I only have one question for the guys who are so upset about them: who said you had to date those girls?

Turn on the television and you're bound to hear it: down with the patriarchy! Women against men. Men against women. It's all over the news, all the time.
Surf the blogosphere, and you'll find it: women's blogs complaining about the evils of sexist men, and female commenters weighing in to talk about how hard they have it and how awful men are, and how men are trying to treat them like property, or sex objects (which actually isn't a bad idea, when it comes to picking up), or trap them in the kitchen. Men's blogs complaining about the horrors of masculinizing feminists, and male commenters writing about how women everywhere want to pull apart the civilized world, brick-by-brick, and devolve society back into egalitarian hunter-gather tribes all over the world by taking from productive citizens and redistributing their earnings to the unproductive masses, all in the name of "being fair."
When people come to me, whipped into a frenzy about how evil "they" are, I simply point them back to these sources they keep hearing all this "news" from, and I say, "Of course they're feeding you these stories. It's what sells."
The Secret of the News; and, What the Blogosphere Learned from It

Fear sells.
Controversy sells.
And these two things sell more than everything else combined.
Who wants to read about kittens adopted from the animal shelter, or happy couples getting married? No one. That's boring. Nothing interesting to learn there.
And as novelty-seeking biological organisms, we're only drawn to those sources of information that seem to provide some benefit - or warn us of some danger.
The news - and its successor, the blogosphere - with its cautionary tales of murders, robberies, rapes, wars, natural disasters, terrorist threats, and men vs. women, whites vs. blacks, natural-born citizens vs. immigrants, churches vs. nonbelievers, liberals vs. conservatives - has tapped into that danger alert system.
Watch the news, and you'll start thinking the world's on fire. Our world is a terrible place, filled with violence, crime, hatred, and misery.
Personally, if I was an outsider and the Western news was my first and only impression of the West, I'd want absolutely nothing to do with the place.
But the news isn't actually a good reflection of the REAL current events. It is, rather, a distorted, grossly mutilated and terrifyingly exaggerated picture of the world, that leaves out the mundane - the births, celebrations, graduations, promotions, friendships, weddings, partnerships, business foundings, and all the rest - that make up the vast, vast, VAST majority of the goings on in the world around us, to focus on the perverse.
Instead of painting a balanced picture, the news it only shows us the worst of the worst that happens all over the world - because that pricks our danger antennae and captures our attention - and, much of the time, it works to paint this as a trend - because trends of bad things going on capture our attention even more, and make us tune in even more regularly to get "updated" on these trends. And the blogosphere has learned this same trick and put it to very good use.

Never mind the fact that school shootings today are at far lower rates than they were half a century ago, or that rape and other violent crime continues to fall.
If you believed the news, some of your neighbors are probably murderers, rapists, and child molesters.
And if you believed the news, you'd know that just about every woman you meet hates men, and just about every man you meet hates women right back.
The Internet Is Not a Dialogue
Some time back, I wrote an article on here entitled "Email: Not for Important Conversations." It was about a formerly good friend of mine with whom I had what probably would've been a somewhat emotional but not-that-big-of-a-deal conversation with in person over the Internet instead of in person. And because of the nature of writing an email, you want to write down your entire argument before you send that email, just to make sure you've covered all the points right.
However, there are a few problems with that. The first is that the longer an argument is, the more assumptions you tend to make about the other side. The second is that the longer an argument is, the more points you're going to hit that the other side doesn't agree with before he has a chance to respond.
It's not like a normal conversation, where I say it's like this, and you say, well, no, I think it's actually like this, and here's why. Instead, I say, "It's like this... and this, you see... oh, and it's also like this..." and you disagree with all of this, but never have a chance to get a word in edgewise, because you can't argue with an already-written argument. All you can do is sit there and take it in one big spoonful - absorb all of that argument you do not agree with - and just get angrier and angrier.
You can't debate it. Can't argue it. All you can do is listen to it. Until you finally get the chance to reply, and do so in a violent release of emotional foment that never would've gotten stirred up in the first place in a real dialogue in-person with a real human being.

The more I've thought about it, the more I've realized the entire Internet is like that. It isn't only email.
"The Internet is a dialogue," goes an old web saying.
I disagree though. The Internet is more a collection of monologues, where random people from all over the world choose to listen in or not, and then get excited or upset by what they hear.
Loudest Doesn't Mean Biggest
"Speak softly and carry a big stick."

- West African proverb

If you like Teddy Roosevelt - and I like Teddy Roosevelt - you're no doubt familiar with this phrase. It's one he picked up in West Africa, and was very fond of. I'm fond of it too.
It's been my experience that the dogs with the loudest barks are also the ones that don't pack a whole lot of a punch. They bark so loud because they want to deter their foes - they don't want to bother facing them.
Dogs don't bark because they're big and tough. According to Cesar Millan, the man known as the "Dog Whisperer," dogs mostly just bark (aside from when they're greeting you) because they're:
Bored,
Spoiled,
Confused, or
Scared
... and the more I've learned about human beings, the more I've tended to think this is the case.
Whenever I hear people yelling about this or that from a soapbox these days, I immediately know what it means. It means they're:
Bored,
Spoiled,
Confused, or
Scared
... and I know they're little dogs.

Because BIG dogs don't bark a whole lot. They just do their thing.
And they trust that their big stick is enough to deter anyone who wants to mess with them... or help them win the fight if it proves not to be deterrent enough.
But most people don't realize that. So guys come on the Internet, and they read a bunch of things from "feminists" barking loudly about sexists and the patriarchy and whatnot, and they mistake that bored, spoiled, confused, or scared barking for a big stick.
And then they get confused or scared, thinking that these bitter women who see them as a threat must present a threat too, and they start barking... sometimes in the comments sections here (which then get promptly moderated - I'm all for healthy debate, and happily publish any well-made arguments that aren't insulting anyone or wagging accusatory fingers, but this site isn't the place to come for people who need to vent emotionally - there are a million other places in cyberspace for that).
But it is not the biggest dogs usually barking the loudest. It is usually the little dogs who bark the loudest.
The big dogs just rule the backyard.
Who Are All These Bitter Women on the Internet, Then?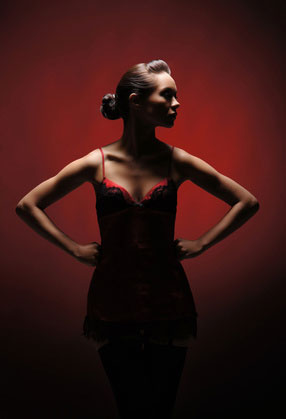 Mostly just women who are bored, spoiled, confused, or scared.
You don't see beautiful, confident women writing bad stuff about men.
You don't even see most unattractive women writing bad stuff about men.
The only ones you see doing it are unattractive, unsuccessful women with too much free time on their hands, looking for an outlet to vent emotionally over and pin as the scapegoat for their woes, come courtesy their victim mentality.
Similarly, you don't see handsome, successful men writing bad stuff about women.
You don't even see most unattractive men writing bad stuff about women.
The only ones you see doing it are unattractive, unsuccessful men with too much free time on their hands, looking for an outlet to vent emotionally over and pin as the scapegoat for their woes, come courtesy their victim mentality.
But if you go outside... if you get out and walk around... if you switch off the computer and venture out into the real world and meet real women... do you know what you see?
Women without any bone to pick with men whatsoever.
Sure, there are bitter women who are jaded from romance. They're the "angry / cynical" girls we talked about in "How Many Partners Has Your Girlfriend Had?" and "Resistance to Sex: The 4 Different Flavors." But even those girls aren't "anti-man;" they've just had a rough time with men, and are carrying around some baggage. Give them enough time - and enough new partners - and they'll get over it and move on to the "confident / self-assured" stage.
So where are all the horrible, fire-breathing, man-hating feminazis I keep hearing about?
Mostly just on the web.

I'm not even certain that the "man-hating feminazi" exists in the real world. More and more, I'm coming to believe she's merely a character played by various women - no doubt giggling as they stir up trouble and upset various male commenters - writing on the Internet.
I'm also coming to realize that the only men I hear talking about these women are the ones who have very little experience actually meeting women in the real world, too.
Most of the comments from men I have to delete on this site are things like, "This stuff won't work, women are all man-hating feminazis," which, simply from its tone, tells you it's coming from a man who has zero experience with real women in the real world... e.g., NOT a guy who's actually tried stuff here and found it won't work (he's simply decided in his mind it won't), and NOT a guy who's had real world experience with women and discovered that, even among "feminists," girls are still silly and cute.
Personally, I get a kick out of dating or sleeping with "feminists." Not bitter women, mind you, but otherwise pretty and intelligent girls who will launch into spontaneous speeches about how men should do this or women shouldn't do that, and what not. I don't agree or disagree, I just point out that they're talking in "should"s - a sign of a flawed mental model - and remind them that it doesn't matter if they think they should have a cloud castle filled with gold coins and rubies the size of footballs, it doesn't change the real world an ounce. So if they care enough about change, they can go and devote their lives to it and make it happen and try to change public opinion and overhaul Western culture and society or rewrite the human genome to create a race of people that behaves more closely to their ideal and launch a founder population in some remote locale, or they can just chill out and realize that people will be people and there's not a whole lot they can do about that, and the only thing they can control is themselves.
And then we go to bed and they turn into affectionate little kittens.
Most of the time, these inflamed reactions only come as a response to something that's perceived as a threat or an attack - e.g., a woman sees something that seems to contain a message that all women (and, thus, her) need to do things one way, or can't do things another way, and it feels like an attack.
So, she responds in a knee-jerk emotional way, and attacks back: against whoever seems to be purveying this view (often, if she thinks it's "all women" being attacked, she attacks back against "all men").
Then men hear this, feel like they are being attacked, and respond in a knee-jerk emotional way, attacking "all women" back.
It's ridiculous. Nothing gets done, it's just a whole lot of emotional wheel-spinning and tongue-wagging and finger-pointing, and it happens every single generation of humans in every culture. Just travel to any culture other than yours and ask the men about the women and the women about the men. The ones with great lives have only good things to say; the ones with not so great lives have a laundry list of complaints. Same story everywhere.

Personally, I find it much easier to simply point out flawed logic based on idealistic "shoulds" about which the world cares not when I encounter these, and then getting back to more serious matters: like, building businesses and sleeping with girls.
Not really much point engaging in emotional debates about nothing.

But What About the Women Who Really DO Hate Men?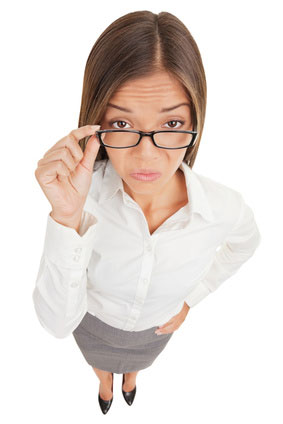 There may actually be women out there who really do hate men.
I haven't met any, but I've only met somewhere in the neighborhood of 15,000 women lifetime, which is but a small sampling of the world's female population.
So the angry man-hating woman may still exist out there... who knows.

Just because you haven't run into a Yeti doesn't mean there are no Yetis.
So what do you do if you run into a woman who truly, honestly, really, completely hates men and thinks that men are evil?
Easy: don't date her!
Seriously. It isn't hard.
No one's going to force you to date her.
Nobody's going to force you to be friends with her.
No one's even going to force you to have to talk to her.
That's the great thing about this world we live in: if you don't want to know someone, you don't have to!
No one will ever (probably) twist your arm behind your back and force you to talk to someone who hates you for who you are.
You can't always stop judgmental people from judging you based on either their prior negative experiences or even on prejudices passed down to them from others (e.g., the guy who's never met a Jewish person before but doesn't like Jewish people because he heard Jewish people are nerdy and miserly somewhere, or the guy who's never met a Chinese person before but doesn't like Chinese people because he's heard Chinese people are bad drivers and cutthroat in business... or the guy who never talks to women, but is convinced that all women everywhere hate men because he read it on the Internet somewhere).
But what you can always do is walk away and find somebody who isn't like that.
What About Women Who Reject You?
When you're starting out new to meeting women, you'd be forgiven for thinking that women must not like men, especially if you aren't used to rejection and are taking it hard when girls reject you.
But this usually doesn't tell you anything about the girl rejecting you, other than that the way you presented yourself to her failed to interest or intrigue her.
Which just means you need to learn better what women like her look for in men, and you need to do a better job becoming that, assuming she is the kind of woman you want to get.
If she's a bleached blonde beach Barbie, she's looking for a hot stud, which means you'll probably need to get trim and put on a little muscle and talk with a bit of a surfer dude accent and by a pair of shades and get a cool beach dude haircut.
If she's a well-dressed intellectual girl with a professional career, she's looking for a mature-seeming man with good fashion taste that's elegant but understated and who carries himself with poise, dignity, and debonair, and has scintillating conversation.
Either way, women don't reject you because they don't like men. They reject you because they like a certain kind of man, and you don't happen to have made yourself into that kind of man yet. You could, if you so chose. Or, you could be a different kind of man, and attract different kinds of women.
Bitter Women Aren't Waging a Crusade Against Men
Trust me.

If you believed the news or the blogosphere, you'd probably think we're another 10 years away from men becoming completely irrelevant to human society; the appendix of mankind, we men must be.
But I don't see this anywhere in the real world. I don't see mass protests - sure, there's "Slut Walk," which seems to be some kind of "fat woman pride" event; good for them... everyone has a right to self-esteem. But nobody's setting fire to cars, stacking up munitions, or pressing for sweeping governmental changes.
Everywhere you look, it's business as usual.
The whole "men vs. women!" controversy is nothing but a lot of emotional venting over perceived threats that simply aren't there... on both sides of the aisle.
There are plenty of bitter people out there. But they're not organizing into factions that are trying to cause the downfalls of other factions. Rather, they're engaging in name-calling and petty insults, and on the hall of echoes that is the Internet all this name-calling gets blown up into epic proportions and painted as a "scandal," ultimately resulting in... more name-calling.

Which, of course, drives more viewers, more eyeballs, more traffic spikes, and more revenues for the people in the middle of the "battle."
If you get a kick out of that stuff, I say, go for it. Have fun reading it. Enjoy it.
But don't let it poison your head. Don't be bitter.
And don't go around thinking all women are bitter women too.
Because MOST of them are anything BUT.
Most women are lovely. And if you dismiss most women because you're upset about a few bitter women, the only one who's missing out is you.

Yours,
Chase Amante
Get Your FREE eBook on Texting Girls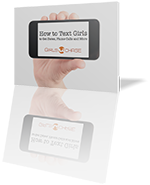 Sign up for our email insights series and get a copy of our popular ebook "How to Text Girls" FREE. Learn more ...
---


Trying to piece together a seduction strategy bit-by-bit, article-by-article, question-by-question? Stop killing yourself doing it the slow and difficult way - and get it all spelled out for you instead, in detail, in exactly the order you need to learn it... with homework, too.
With our complete mastery pick up package, you'll get our 406-page how-to eBook How to Make Girls Chase, our 63-minute long video Spellbinding: Get Her Talking, and 3 hours of audio training - all for less than the price of the book and video alone.
Quit banging your head against the wall - get it now, to speed your learning curve up dramatically... and start really getting the women you want to want you too. You can go right here to get started and be downloading your programs in minutes: How to Be a Pick Up Artist.
Related Articles from GirlsChase.com